<! Main body of page >

Contact Center Provider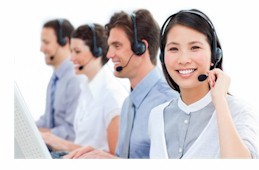 Database Systems Corp. develops the technology and products that can improve the productivity of a contact center or help desk call center. Our call center phone system and telemarketing software can streamline your operation while providing controls and consistency in a live answering service center.

Contact DSC to learn more about these call center products and technology.

The following organization provides call center operations and outsourcing services. Information presented on this page was provided by the company or found on the company's website. Database Systems Corp. does not endorse the company's products and services nor warrant the accuracy of this information. For current information, please visit the company's website listed below.


---

New Image Technology (NIT)
At NIT we focus on complete customer care satisfaction from the point of contact to call resolution.

Our customer care representatives are monitored monthly to provide assurance of proper call handling and superior customer service.

Based on our quality assurance model the CCR is graded on 5 areas and must maintain a score of 85% or better to remain in good standing with our organization.

We train our representatives to correct problems immediately and to provide courteous and efficient service on behalf of our clients.


---
Company Profile Information
Organization:



New Image Technology (NIT)
600 Bradley Hill Road
Bradley Corporate Park
Blauvelt, NY 10913


Telephone: 1.888.598.7788

Website: www.newimagetechnology.com

Email: support@newimagetechnology.com
Additional Company Information
New Image Technology (NIT), founded in 1993 is an organization that specializes in Call Center, Customer Care and Fulfillment solutions.

NIT provides complete Call Center support for a variety of different products ranging from software/hardware products to educational publishing. NIT provides Call Center solutions for Fortune 500 companies as well as start up organizations.




---
Advanced Contact Center Technology
Imagine having a contact center with ALL of your call center agents talking ONLY with interested prospects. With technology from Database Systems Corp. this type of advanced contact center is now a reality. By letting your advanced phone system do more work and qualification of your prospects, your call center service representatives can spend more productive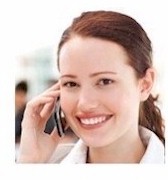 time selling and promoting rather than just trying to keep a prospect on the line.

Prospects can now be called and introduced with a consistent, professional message. Your call introduction will be a clear, concise message that YOU want to present.

Fewer agents can now process far more calls in this new call center. You can hire call center agents that can work from your center or from home. Recruiting telemarketers into this environment is much easier.

Call centers can become as much as 10 times more productive using this smart and professional marketing approach.

Phone campaigns that took days or weeks to perform can now be accomplished in just hours!

Contact DSC to learn more about this advanced contact center technology.