<! Main body of page >

Contact Center Provider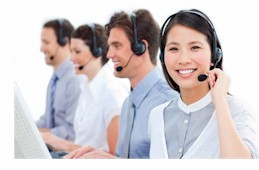 Database Systems Corp. develops the technology and products that can improve the productivity of a contact center or help desk call center. Our call center phone system and telemarketing software can streamline your operation while providing controls and consistency in a live answering service center.

Contact DSC to learn more about these call center products and technology.

The following organization provides call center operations and outsourcing services. Information presented on this page was provided by the company or found on the company's website. Database Systems Corp. does not endorse the company's products and services nor warrant the accuracy of this information. For current information, please visit the company's website listed below.


---

Miron Contact Centers
Miron Contact Centers is a full service customer relations company. Whether you are looking for professional customer service, web service solutions, an automated self service system or a virtual PBX with answering service, we provide all the tools necessary to create a successful customer service system for your company.

We utilize the newest internet technologies and the latest improvements in telecommunications to create personalized customer service packages for a variety of businesses.


---
Company Profile Information
Organization:



Miron Contact Centers
PO BOX 524
Americus, GA 31709


Telephone: 1.678.528.0398

Website: www.mironcontactcenters.com

Email: (none)
Additional Company Information
Our company was established in 2002 as an enterprise with a dynamic presence in the customer service field and dedicated to outstanding results. We are currently operating out of 3 locations in Vancouver - Canada, Sibiu - Romania and Cochabamba - Bolivia, enabling customer contact in several languages: English, Spanish, French and German. We can easily add additional languages as needed.

We employ the best individuals who are most often graduates of foreign language universities in their home countries. Our clear advantage over call centers in Asia is that our agents have a high level of fluency and are very easy to understand.

We take advantage of the latest internet technologies and the newest improvements in telecommunications. Our call centers are dynamically linked so that they operate as from a single location enabling us to quickly adjust staffing if call volume rises.




---
Advanced Contact Center Technology
Imagine having a contact center with ALL of your call center agents talking ONLY with interested prospects. With technology from Database Systems Corp. this type of advanced contact center is now a reality. By letting your advanced phone system do more work and qualification of your prospects, your call center service representatives can spend more productive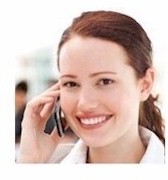 time selling and promoting rather than just trying to keep a prospect on the line.

Prospects can now be called and introduced with a consistent, professional message. Your call introduction will be a clear, concise message that YOU want to present.

Fewer agents can now process far more calls in this new call center. You can hire call center agents that can work from your center or from home. Recruiting telemarketers into this environment is much easier.

Call centers can become as much as 10 times more productive using this smart and professional marketing approach.

Phone campaigns that took days or weeks to perform can now be accomplished in just hours!

Contact DSC to learn more about this advanced contact center technology.