<! Main body of page >

Contact Center Provider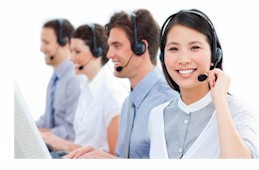 Database Systems Corp. develops the technology and products that can improve the productivity of a contact center or help desk call center. Our call center phone system and telemarketing software can streamline your operation while providing controls and consistency in a live answering service center.

Contact DSC to learn more about these call center products and technology.

The following organization provides call center operations and outsourcing services. Information presented on this page was provided by the company or found on the company's website. Database Systems Corp. does not endorse the company's products and services nor warrant the accuracy of this information. For current information, please visit the company's website listed below.


---

Midco Call Center
How your phone is answered tells a lot about you. How your customers are treated tells everything about you. Thatís why it pays to have Midcoís experienced, professional Agents handle your calls.

Midco Call Center has over 200 Agents using the latest technology to service and satisfy your clients. Our comprehensive training prepares our Agents to handle calls professionally. Live monitoring from your office lets you hear what your callers are hearing.


---
Company Profile Information
Organization:



Midco Call Center
4901 E. 26th St.
Sioux Falls, SD 57110


Telephone: 1-800-843-8800

Website: www.midcocall.com

Email: inbound@midcocall.com
Additional Company Information
Behind us is the strength and resources of our parent company Midcontinent Media, Inc., a communications powerhouse in business since 1933. We have T1 lines to all major carriers, high-speed internet access, and the technology and resources needed to send data and communication flowing smoothly around the world.

Outsourcing to a call center is a major decision. After all, itís your customers, your image. For a firsthand demonstration on how well we take care of both, send for our Risk Free Test Drive. You can also find out how our clients found Solutions and Success outsourcing to Midco.




---
Advanced Contact Center Technology
Imagine having a contact center with ALL of your call center agents talking ONLY with interested prospects. With technology from Database Systems Corp. this type of advanced contact center is now a reality. By letting your advanced phone system do more work and qualification of your prospects, your call center service representatives can spend more productive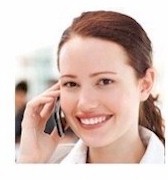 time selling and promoting rather than just trying to keep a prospect on the line.

Prospects can now be called and introduced with a consistent, professional message. Your call introduction will be a clear, concise message that YOU want to present.

Fewer agents can now process far more calls in this new call center. You can hire call center agents that can work from your center or from home. Recruiting telemarketers into this environment is much easier.

Call centers can become as much as 10 times more productive using this smart and professional marketing approach.

Phone campaigns that took days or weeks to perform can now be accomplished in just hours!

Contact DSC to learn more about this advanced contact center technology.