IVR Outsourcing
Telecommuting Software
Window On the Web
Call Recording / Voice Logging
Predictive Dialer
Softphone
CRM Software - Customer Relationship Management
Telephony Software


Automated Phone Surveys
B2B Software Business To Business
Church Events Announcements
School Alert Reminders
Business Phone Systems
Debt Collection Predictive Dialers
Human Resources Software
Financial Services Marketing
Mortgage Software
Mortgage Calculator
Mortgage Leads
Call Centers
Marketing Leads
Real Estate Leads
Insurance Lead Providers
Fund Raising By Phone
Insurance Marketing
Political Activism
Call Congress / Roll Call Phone Dialer
Store Locator Phone Service
Mortgage Marketing
Political Call System
Political Activism
Real Estate Marketing
Real Estate Listings
Reminder System


Tuesday August 10, 10:00 am Eastern Time
SOURCE: Database Systems Corp.


Central Maine Medical Center (CMMC) Selects EasyIVR For Automatic Late Payment Reminder and Debt Collections By Phone
PHOENIX, August 17, 2005 – Database Systems Corp. (DSC) has been selected by CMMC (Advanced Collection Services) to provide automatic late payment reminder software and collection notifications using our voice broadcasting technology. EasyIVR, the service division of DSC, automatically contacts patients who are late in their payments using its automatic voice broadcasting service center. A sophisticated script was designed by CMMC to verify the called individual's identity and to provide information regarding the delinquent payment. The script also allows the individual to make payments automatically over the phone using a credit card.

Central Maine Medical Center is located in Lewiston, a geographic and economic hub for central and western Maine. As a tertiary healthcare center, CMMC offers a host of sophisticated services, including cardiac surgery and comprehensive cancer care. CMMC supports a designated trauma center and LifeFlight of Maine's Lewiston base. With these vital emergency response and critical care transport capabilities, CMMC serves a huge region of Maine. CMMC also supports a number of primary care and specialty care practices for patients of all ages. The Medical Center's inpatient nursing units deliver outstanding care.

Database Systems Corp. provides reminder services and developed this collections script from the design presented to it by CMMC. This service was intended to provide information to the late payee who simply forgot to make a payment and would not be classified as a problem account. CMMC provides a simple method for this individual to make payments without the need to talk with a collections agent.

EasyIVR is the IVR and voice broadcasting service division of Database Systems Corp. For further information about these services, visit the EasyIVR website at www.easyivr.com.

About Database Systems Corp.

Database Systems Corp. (DSC) is headquartered in Phoenix, Arizona. DSC was founded in 1978 and provides call center technology to contact centers throughout the country. Primarily a software company, Database has also developed its own PC based phone systems (PACER and WIZARD) for use in small to medium call centers. These contact center phone systems include predictive dialing, automatic call distribution, interactive voice response, and call recording features. Database has also developed a complete CRM software application toolkit (TELEMATION) as well as CTI software systems. DSC products run on most UNIX systems including IBM, SUN, HP, and LINUX, as well as WINDOWS based servers.


---
Automatic Late Payment Reminder Service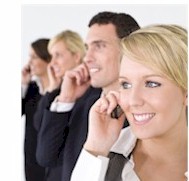 With technology from Database Systems Corp., we can help improve the productivity of your debt collection organization. Our automatic phone dialing system can call your past due accounts and play a pre-recorded message. This message may contain information unique to each call recipient and what action the individual needs to perform.

Our late payment reminder service can play different messages based upon the delinquent amount and/or how long the amount has been overdue. If multiple calls are required, the phone system can likewise play different messages. When contact is made with an individual, your message may simply provide instructions on how to repay the delinquent amount. Additionally, an option can be provided to contact one of your collection agents by pressing a touchphone response in which case our service will transfer the call to one of your agents.

This is all possible because of the capabilities built into our Smart Dialer phone system. Now when your collection agent speaks with an individual with a past due account, the purpose of the call has already been identified and the agent can spend more time arriving at a settlement for late payment accounts.

No longer will debt collectors spend hours dialing numbers, dealing with busy signals, and repeating routine introductions and messages. Your calls will be highly productive because routine functions are off loaded to your phone system. Fewer collection agents can process more calls. Routine calls can be eliminated completely when the debtor follows the instructions you provide in your phone message. Your debt collectors can spend their time handling more serious and complex debt collection and past due account calls.