Directories
Lead Generation
Lead Management Software
Live Lead Transfer
Call Centers
Debt Collection Agency
Financial Services
Insurance Leads
Marketing Leads
Business Lists
Mortgage Leads
Phone Service
Real Estate Leads

Call Center Directories
Contact Centers
Customer Service Call Centers
Help Desks
Inbound Call Centers
India Call Centers
Outbound Call Centers
Live Answering Services
Call Center Outsourcing

Related Applications
Predictive Dialer
Telemarketing Call Center
Call Center Solutions
Call Center Outsourcing
Customer Call Center Company
Call Center Equipment
Call Center Solutions
Help Desk Software
Contact Centers
Telemarketing Software
Telemarketing Services
Contact Management
Telecommuting Call Center
Virtual Call Center

Information
Call Center Provider
Call Centers
Call Center Software
Customer Service Call Centers
India Call Centers
Offshore Call Centers
Telemarketing Call Centers
Call Center Solutions
Live Answering Services
Help Desks
Contact Centers
Telemarketing Centers
Linux Call Center
Call Center Technology
Telemarketing CRM
Call Center Autodialer
Call Center CTI
Inbound Call Center
Outbound Call Center
Call Center Outsourcing
Call Center Services
Call Center Development
Contact Management Center
Call Center CRM


<! Main body of page >

Call Center Services Provider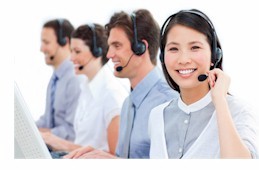 Database Systems Corp. develops the technology and products that can improve the productivity of a call center or help desk contact center. Our call center phone system and telemarketing software can streamline your operation while providing controls and consistency in a live answering service center.

Contact DSC to learn more about these call center products and technology.

The following organization provides call center operations and outsourcing services. Information presented on this page was provided by the company or found on the company's website. Database Systems Corp. does not endorse the company's products and services nor warrant the accuracy of this information. For current information, please visit the company's website listed below.


---

Answer 1 Communications
Answer-1 Communications has been providing sound, quality answering service and other telemessaging options for over 30 years. In 2004 Answer-1 became the proud winner of 2 National awards The Award of Excellence and The Award of Distinction from the associated Telemessaging Services International (ATSI).

Answer-1's live answer, bilingual, telephone receptionists strive to provide our clients(and therefore your clients) with courteous, professional messaging service. At Answer-1 we know that first impressions are often the only barometer that your customers will use to judge you and we want that impression to be the best! We can help your company grow and meet your goals by taking care of your telephone needs so you can take care of your business.


---
Company Profile Information
Organization:



Answer 1 Communications
P.O. Box 62763
Phoenix, AZ 85082-2763


Telephone: (800) 408-3408

Website: www.answer1.com

Contact: sales@answer1.com
Additional Company Information
Answer 1 Communications Overview
Technology today and for the future demands innovative, state-of-the-art systems, wireless options along with internet capabilities in order to help you stay in contact with your current and prospective customers. Answer-1 Communications, a telephone answering service and inbound call center located in Phoenix, Arizona is continuously updating our software to stay ahead of any messaging needs.

Answer-1 offers: Answering Service, Ad Response, On Line Appointment Scheduling, Email Response, Email Messaging, Fax Messaging, Catalog Order Taking, On-line Order Taking, Reservations, Seminar Reservations, Unified Messaging, Virtual Receptionist, Off Site Receptionists, Conference Calling Services, and Voice Mail. We can customize or link many of these services together to build your company the "Perfect Package" deal.

Let the knowledgeable staff at Answer-1 show how we can help you with our innovative and technologically advanced telephone answering service. Please contact an Account Executive today for a prompt and professional messaging proposal.




---
Advanced Call Center Technology
Imagine having a call center with ALL of your call center agents talking ONLY with interested prospects. With technology from Database Systems Corp. this type of advanced call center is now a reality. By letting your advanced phone system do more work and qualification of your prospects, your call center service representatives can spend more productive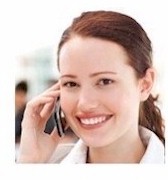 time selling and promoting rather than just trying to keep a prospect on the line.

Prospects can now be called and introduced with a consistent, professional message. Your call introduction will be a clear, concise message that YOU want to present.

Fewer agents can now process far more calls in this new call center. You can hire call center agents that can work from your center or from home. Recruiting telemarketers into this environment is much easier.

Call centers can become as much as 10 times more productive using this smart and professional marketing approach.

Phone campaigns that took days or weeks to perform can now be accomplished in just hours!

Contact DSC to learn more about this advanced call center technology.