Virtual PBX Call Center
Telecommuting Software
SOHO Small Office Home Office
Telemarketing Work From Home
ACD Systems Work From Home
Telecommuter Predictive Dialer
Phone Software
Softphone IVR System
Computer Phone Software
Web Phone Software
Softphone Phone System
CRM Software for Remote Agents
IVR Services
Voice Broadcasting
Advanced Call Center Solutions
Phone Volunteer Center
Political Phone Call
Call Congress / Roll Call Dialer
Phone Congress
Mortgage Telemarketing
Mortgage Loan Software
Mortgage Solutions

Information
SOHO Phone System
Small Office Home Office
Remote Agent Call Center
Mobile Workforce
Telework Call Center
Work From Home Phone
Work At Home Software
Telecommuting Software
Virtual Call Center Agents
Virtual Contact Center
Telecommuting Workplace Alternative
Work From Home Phone Systems
Telecommuting Technology
Home Business Guide
Home Business Startup
Remote Agent Call Router
Emergency Phone Dialer
Funeral Announcements Alert Warning System
Debt Collection System
Financial Phone System
Fund Raising By Phone
Insurance Leads
Insurance Marketing
Mortgage Marketing
Mortgage Telemarketing Systems
Mortgage Phone Dialers
Mortgage Software Solutions
Mortgage Loan Software
Telecommuting Software
Work From Home Software
Telework Call Center
Telemarketing At Home
Remote Call Center
Work At Home Phone
Telemarketing From Home
Telecommuting Call Center
Virtual Call Center
Working From Home Jobs
On hold Messaging
Political Call System
Real Estate Dialer
Reminder System




Telecommuting Technology and Remote Agents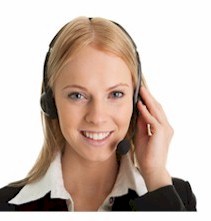 With technology from Database Systems Corp., the concept of a virtual call center is now a practical reality. Consider having your call center workforce accepting and making calls from remote offices or even from home. Also consider having monitoring and control technology in place to make this scenario possible. Perhaps even your supervisors are working from home as well. Also consider having a phone system that answers your customer inquiries on its own, but with agents available if ever needed. This phone system can even contact your customers or prospects with announcements and alerts.

Allowing your employees to work from home gives you a competitive edge over traditional call centers. Now you can hire highly qualified individuals who could not otherwise commute to your center. Handicapped individuals, single parents and the elderly can now become an integral part of your remote workforce.

The following is an article relating to telecommuting technology products and services.


---
<! ************************** Main Body Of Article Here ********************************* !>
Telecommuting Worker Downtime
---


The following is an extract from the article "Minimizing Downtime for Mobile Workers" by Stacey L. Bell from Destination CRM Magazine:

"We've all been there. You're out of the office. You have an important meeting in an hour, and you need to make a few last-minute changes to a file. You turn on your computer, click on the program and then on the file, and up pops that dreaded "corrupted file/irretrievable data" message. A quick call to your IT department doesn't find anyone who can help you right now.

Before you panic or are tempted to toss your computer out the nearest window, you can now turn to a surprising variety of easy-to-use, relatively inexpensive solutions. For as the mobile workforce continues to grow, so do the options for easing computer travails.
On the Road Again
As frustrating as computer glitches are for workers at the office, they're even more challenging for telecommuters and road warriors. GartnerGroup, an IT services and research firm based in stamford, Conn., estimates that 40 percent of all white-collar workers worldwide--about 60 million people--work in a location other than an office.

"Today, one out of every four computers sold is a laptop; so 25 percent of the workforce is using mobile computing at some point," says Mark Margevicius, senior analyst for end-user computing service at Gartner.

The number of remote professionals continues to grow at a compounded annual growth rate of 35 percent, reports Connected, a Massachusetts-based manufacturer of IP-based, PC disaster-recovery solutions. "With the introduction of the laptop to corporate America, today every worker has the ability to become a mobile worker," says Glenn Gaudet, director of product marketing for Connected.

The importance of developing disaster-recovery solutions for PCs is paramount, not only because of the skyrocketing numbers of mobile workers but also because of the way companies do business today.

"studies show that 60 to 80 percent of a corporation's data resides on PCs," says Gaudet. "So a large number of businesses are susceptible to common PC disasters such as failure, theft and virus infection. I've seen numbers from the GartnerGroup that state 15 percent of an organization's laptops will fail in a given year and another 10 percent will be stolen. This means that something devastating will happen to 25 percent of a company's mobile computers in any given year."

Some companies now make their employees purchase their own laptops, thinking that they will pay more attention to the computer's location if they've spent their own money. And companies increasingly are using the most sophisticated anti-virus and firewall products available. But too few companies take the time to ensure that mobile workers can be productive, which is a costly mistake.

"This year, companies will spend $10.2 billion in disaster recovery--which doesn't even include the cost of lost worker productivity--and an additional $32.3 billion on IT outsourcing. What they really need is a PC disaster-recovery solution that individuals away from the office can use," says Gaudet.
Make a Plan
With so much riding on technology, contingency plans are critical. However, "sixty percent of companies do not have any type of PC disaster-recovery plan," reports Gaudet. "Of the remaining 40 percent, most of these companies' plans consist primarily of requiring users to back up their files to the server. But in reality, no one does it."

What should companies do to develop a good plan?

Train employees thoroughly. "Too often, technology is just thrown at [mobile workers]; so they're doomed for failure," says Margevicius. Smart companies will spend as much time--if not more--educating their mobile workers about the most effective ways to use their computers and applications as they do training on-site staff.

Buy the right technology for each worker. Companies can save a lot of money and downtime by giving employees only those tools they really want, need and will use. The IT implementors should ask each employee what they do, then provide job-appropriate computing power.

Develop, implement and put into writing policies defining acceptable uses of the technology. An employees who installs their own software can cause an inadvertently a meltdown. Put into writing--then make employees aware of--what constitutes proper and improper use of laptops, cell phones and other devices.

staff your IT support center appropriately. Mobile workers often have computer trouble outside of the normal 9-to-5 work hours....."


---

To review the entire article, visit www.destinationcrm.com and locate the article entitled "Minimizing Downtime for Mobile Workers". <! *************** END OF MAIN *******************************************>


---