<! ************** MAIN BODY ************************************************>

DSC Tech Library



Predictive Dialer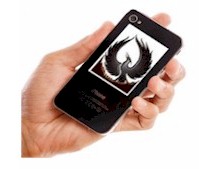 This section of our technical library presents information and documentation relating to Predictive Dialers and Auto Dialer software and products. The PACER and Wizard phone systems are PC based call center phone systems that are recognized as premier inbound and outbound computer telephony systems. Features such as automatic call distribution (ACD), interactive voice response (IVR) and call recording have added a new dimension to the predictive dialer and auto dialer capabilities of these systems. These computer based dialing systems can perform various types of auto dialing campaigns simultaneously. These types include Predictive Dialing, Progressive Dialing, Preview Dialing and Dial on Demand.
PACER Administration Manual
PACER Configuration System
General information
The DSC Predictive Dialer plus consists three software programs on a Windows NT based server:
<![if !supportLists]>1. <![endif]>Pacer Phone Systems (PdialerPlus.exe) – This is the main telephony component and controls all dialing and call routing.
<![if !supportLists]>2. <![endif]>Dialer Interface (DialerInterface.exe) – This program provides a gateway through which Telemation can control the Pacer Phone System.
<![if !supportLists]>3. <![endif]>The DSC Network Message Queue Service – a Windows NT service which provides network communication with the Telemation server.
The Network Message Queue Service is installed and configured to start any time the telephony server is turned on.  The current state of this service can be observed through the "Services" applet in the Windows Control Panel. No configuration of this service is necessary.
The Pacer Phone System and Dialer Interface programs are installed on the telephony server in the Windows Start Menu. You can start each of these programs manually by selecting Start->Programs->Database Systems Corp.-><program>.
The order in which the programs are started is not important, but there must be a delay of at least 45 seconds after a system reboot and the user is logged into the system. This will allow the Dialogic Board initialization to finish to completion..
This startup process should only need to be performed once upon system startup.
Initial Dialer Configuration
Before using the Predictive Dialer Plus, you should confirm:
Line Settings for your Digital T1 lines.
The Dialer Interface Identifier name.
The Dialer Interface Host name.
Each of these settings is available from menu items on the corresponding programs.
Configuring The PACER Phone System
The following topics are discussed in detailed and illustrate how to configure the PACER and WIZARD phone systems using the PACER administrative tool.

<! *************** END OF MAIN *******************************************>