Automatic Call Distribution
Predictive Dialer
Business Phone Systems
Office Phone Systems
VOIP Service
Internet Phone Service
IP Phone Service
Phone Software
Softphone IVR System
Computer Phone Software
Web Phone Software
Softphone Phone System
Computer Telephony Solution
Text To Speech Demo
Text To Voice Software

CTI Information
Computer Telephony Integration
CTI Software
CTI Applications
Softphone Software
Telephone Software
CTI Middleware



<! ************** MAIN BODY ************************************************>

DSC Tech Library



Computer Telephony Integration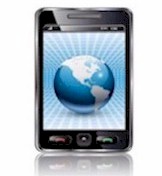 This section of our technical library presents information and documentation relating to CTI Computer Telephony Integration software and products. Computer Telephony Integration CTI software is a rich set of phone software library routines that enable application programs to control your phone system. This comprehensive CTI software lets you increase employee productivity, enhance customer service and reduce costs by combining the capabilities of our PACER phone system with the custom functionality of your Windows, Unix or Web applications. Data collected by your phone ACD (Automatic Call Distribution) or IVR (Interactive Voice Response) systems can be passed to your existing PC, Unix or Web applications through our phone software. The PACER predictive dialer can automatically call your customers and pass only connected calls to your agents. With our computer telephony software, your telephone and computer work together to provide cost-saving benefits.


How VoIP Works
From: Howstuffworks.com
by Jeff Tyson and Robert Valdes


The VoIP Phone System: Packet Switching
Data networks do not use circuit switching. Your Internet connection would be a lot slower if it maintained a constant connection to the Web page you were viewing at any given time. Instead, data networks simply send and retrieve data as you need it. And, instead of routing the data over a dedicated line, the data packets flow through a chaotic network along thousands of possible paths. This is called packet switching.

While circuit switching keeps the connection open and constant, packet switching opens a brief connection -- just long enough to send a small chunk of data, called a packet, from one system to another. It works like this:
The sending computer chops data into small packets, with an address on each one telling the network devices where to send them.


Inside of each packet is a payload. The payload is a piece of the e-mail, a music file or whatever type of file is being transmitted inside the packet.


The sending computer sends the packet to a nearby router and forgets about it. The nearby router send the packet to another router that is closer to the recipient computer. That router sends the packet along to another, even closer router, and so on.


When the receiving computer finally gets the packets (which may have all taken completely different paths to get there), it uses instructions contained within the packets to reassemble the data into its original state.
Packet switching is very efficient. It lets the network route the packets along the least congested and cheapest lines. It also frees up the two computers communicating with each other so that they can accept information from other computers, as well.


---
Page [1] [2] [3] [4] [5] [6] Next
---