Automatic Call Distribution
Predictive Dialer
Business Phone Systems
Office Phone Systems
VOIP Service
Internet Phone Service
IP Phone Service
Phone Software
Softphone IVR System
Computer Phone Software
Web Phone Software
Softphone Phone System
Computer Telephony Solution
Text To Speech Demo
Text To Voice Software

Information
Computer Telephony Integration
CTI Software
ACD and CTI
Softphone Software
Telephone Software
CTI Middleware



<! ************** MAIN BODY ************************************************>

DSC Tech Library



Computer Telephony Integration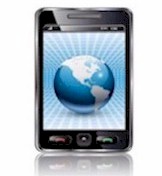 This section of our technical library presents information and documentation relating to CTI Computer Telephony Integration software and products. Computer Telephony Integration CTI software is a rich set of phone software library routines that enable application programs to control your phone system. This comprehensive CTI software lets you increase employee productivity, enhance customer service and reduce costs by combining the capabilities of our PACER phone system with the custom functionality of your Windows, Unix or Web applications. Data collected by your phone ACD (Automatic Call Distribution) or IVR (Interactive Voice Response) systems can be passed to your existing PC, Unix or Web applications through our phone software. The PACER predictive dialer can automatically call your customers and pass only connected calls to your agents. With our computer telephony software, your telephone and computer work together to provide cost-saving benefits.


How VoIP Works
From: Howstuffworks.com

by Jeff Tyson and Robert Valdes

If you've never heard of VoIP, get ready to change the way you think about long-distance phone calls. VoIP, or Voice over Internet Protocol, is a method for taking analog audio signals, like the kind you hear when you talk on the phone, and turning them into digital data that can be transmitted over the Internet.

How is this useful? VoIP can turn a standard Internet connection into a way to place free phone calls. The practical upshot of this is that by using some of the free VoIP software that is available to make Internet phone calls, you are bypassing the phone company (and its charges) entirely.

VoIP is a revolutionary technology that has the potential to completely rework the world's phone systems. VoIP providers like Vonage have already been around for a little while and are growing steadily. Major carriers like AT&T are already setting up VoIP calling plans in several markets around the United States, and the FCC is looking seriously at the potential ramifications of VoIP service.

Above all else, VoIP is basically a clever "reinvention of the wheel." In this article, HowStuffWorks will show you the principles behind VoIP, its applications and the potential of this emerging technology, which will more than likely one day replace the traditional phone system entirely.


---
Page [1] [2] [3] [4] [5] [6] Next
---