Automatic Call Distribution
Predictive Dialer
Business Phone Systems
Office Phone Systems
VOIP Service
Internet Phone Service
IP Phone Service
Phone Software
Softphone IVR System
Computer Phone Software
Web Phone Software
Softphone Phone System
Computer Telephony Solution
Text To Speech Demo
Text To Voice Software

Information
Computer Telephony Integration
CTI Software
ACD and CTI
Linux CTI Solutions
CRM and CTI
Linux IVR Software
Linux Computer Telephony
CTI IVR Solutions
CTI and DNIS Applications
ANI and CTI development
CTI Telephony Products
Phone Software
CTI Telephony Vendors
Text To Voice Software
Text To Speech
Computer Telephony Software
CTI Programming
Softphone Systems
Telephony Software
Computer Phone System
Text To Voice
CTI Applications
Softphone Software
Telephone Software
CTI Middleware



<! ************** MAIN BODY ************************************************>

DSC Tech Library



Computer Telephony Integration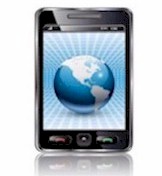 This section of our technical library presents information and documentation relating to CTI Computer Telephony Integration software and products. Computer Telephony Integration CTI software is a rich set of phone software library routines that enable application programs to control your phone system. This comprehensive CTI software lets you increase employee productivity, enhance customer service and reduce costs by combining the capabilities of our PACER phone system with the custom functionality of your Windows, Unix or Web applications. Data collected by your phone ACD (Automatic Call Distribution) or IVR (Interactive Voice Response) systems can be passed to your existing PC, Unix or Web applications through our phone software. The PACER predictive dialer can automatically call your customers and pass only connected calls to your agents. With our computer telephony software, your telephone and computer work together to provide cost-saving benefits.


How VoIP Works
From: Howstuffworks.com
by Jeff Tyson and Robert Valdes


The Standard Phone System: Circuit Switching
Existing phone systems are driven by a very reliable but somewhat inefficient method for connecting calls called circuit switching.

Circuit switching is a very basic concept that has been used by telephone networks for more than 100 years. When a call is made between two parties, the connection is maintained for the duration of the call. Because you are connecting two points in both directions, the connection is called a circuit. This is the foundation of the Public Switched Telephone Network (PSTN).

Here's how a typical telephone call works:
You pick up the receiver and listen for a dial tone. This lets you know that you have a connection to the local office of your telephone carrier.
You dial the number of the party you wish to talk to.
The call is routed through the switch at your local carrier to the party you are calling.
A connection is made between your telephone and the other party's line using several interconnected switches along the way.
The phone at the other end rings, and someone answers the call.
The connection opens the circuit.
You talk for a period of time and then hang up the receiver.
When you hang up, the circuit is closed, freeing your line and all the lines in between.
Let's say that you talk for 10 minutes. During this time, the circuit is continuously open between the two phones. In the early phone system, up until 1960 or so, every call had to have a dedicated wire stretching from one end of the call to the other for the duration of the call. So if you were in New York and you wanted to call Los Angeles, the switches between New York and Los Angeles would connect pieces of copper wire all the way across the United States. You would use all those pieces of wire just for your call for the full 10 minutes. You paid a lot for the call, because you actually owned a 3,000-mile-long copper wire for 10 minutes.

Telephone conversations over today's traditional phone network are somewhat more efficient and they cost a lot less. Your voice is digitized, and your voice along with thousands of others can be combined onto a single fiber optic cable for much of the journey (there's still a dedicated piece of copper wire going into your house, though). These calls are transmitted at a fixed rate of 64 kilobits per second (Kbps) in each direction, for a total transmission rate of 128 Kbps. Since there are 8 kilobits (Kb) in a kilobyte (KB), this translates to a transmission of 16 KB each second the circuit is open, and 960 KB every minute it's open. So in a 10-minute conversation, the total transmission is 9,600 KB, which is roughly equal to 10 megabytes (check out How Bits and Bytes Work to learn about these conversions). If you look at a typical phone conversation, much of this transmitted data is wasted.

While you are talking, the other party is listening, which means that only half of the connection is in use at any given time. Based on that, we can surmise that we could cut the file in half, down to about 4.7 MB, for efficiency. Plus, a significant amount of the time in most conversations is dead air -- for seconds at a time, neither party is talking. If we could remove these silent intervals, the file would be even smaller. Then, instead of sending a continuous stream of bytes (both silent and noisy), what if we sent just the packets of noisy bytes when you created them? That is the basis of a packet-switched phone network, the alternative to circuit switching.


---
Page [1] [2] [3] [4] [5] [6] Next
---