Predictive Dialer
Voice Messaging
Softphone

Directories
Sales Lead Generation
Sales Lead Management
Collection Agency
Mortgage Leads
Call Centers
Marketing Leads
Business Lists
Real Estate Leads
Insurance Lead Providers

Financial Service Directories
Financial Services
Business Financing
Computer Leasing
Equipment Leasing
Software Leasing

Applications
Insurance Marketing
Insurance Software
Insurance Solutions
IVR services
Real Estate Marketing
Real Estate Marketing Tools
Real Estate Software
Real Estate Listings
Collection Predictive Dialer
Debt Collection Software

Information
Business Financing
Business Financing Company
Business Financial Services
Business Equipment Financing
Business Computer Financing
Business Computer Leasing
Business Equipment Leasing
Business Equipment Financing
Business Software Financing
Equipment Financing
Equipment Leasing
Financial Services
Financial Services Provider
Financial Service Directory
Computer Equipment Financing
Computer Equipment Leasing
Computer Financing
Computer Leasing
Software Financing
Software Leasing
Capital Financing
Financial Service Predictive Dialer
Financial Service Dialer
Financial Service Auto Dialer
Financial Service Phone System
Financial Service Phone Dialer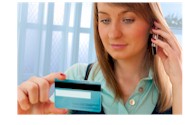 Database Systems Corp. (DSC) provides the technology and products including computer systems, digital and analog phone systems, plus the software and training required to operate these systems. In addition, DSC provides financial service support products including our contact management software that is installed at a number of major financial institutions.

Although DSC provides this technology to our clients, we do not provide the business financing that many of our customers require to acquire this business computer. Thus we have created this directory of business financing groups and institutions that specialize in providing various types of financing packages and services.

If your organization provides business financing and would like your website included in this directory, please use our Submit Business Financing Website form. It's FREE and simple to add your website.

The following is a list of organizations that according to their website descriptions provide business financing services. Database Systems Corp. is not affiliated with any of these organizations nor does it promote or endorse the products and services of these companies. These websites provide various types of financial services including business equipment leasing, computer computer and business software financing, etc.

NOTE Information presented on this page was provided by each company or found on the website listed with this company. Database Systems Corp. does not warrant the accuracy of this information. For current information, please visit the website listed with each organization.


---
Business Financing Companies
Business Financing Company Websites (alphabetically)
---
Financial Services and Business Financial Software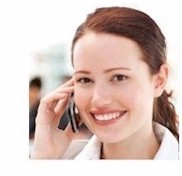 TELEMATION is our award winning call center software that is ideally suited for managing financial service and customer contact information. This CRM software application is employed in a wide variety of organizations including contact centers, help desks, customer service centers, service bureaus, reservation centers and corporate call centers.

This financial service software has extensive CTI features and is fully integrated with our PACER and WIZARD phone systems. TELEMATION operates on Linux, Unix or Windows servers. Programmers can develop business financial service applications quickly using the robust features found in the Telemation toolkit. Financial institutions such as Advanta Mortgage and Chase Manhattan Mortgage Corporation are just a few of the organizations who have relied upon TELEMATION to handle their data processing requirements.
Contact Database Systems Corp. Today
Contact DSC to learn more about our business financial service technology and services.