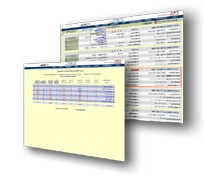 Database Systems Corp. provides the technology and products that can improve the productivity of your financial services organization. Our financial services phone system and contact management software can streamline your operation while providing controls and consistency within your financial services group.

Contact DSC to learn more about our products and services that help financial services organizations.

The following organization provides financial services to companies requiring financial assistance in acquiring business systems and software. Information presented on this page was provided by the company or found on the company's website. Database Systems Corp. does not endorse the company's products and services nor warrant the accuracy of this information. For current information, please visit the company's website listed below.


---
HOME / Resources / Lead Generation / Financial Services


---

Thomas Industrial Network
Financing software for your business is an excellent choice. According to research, over $2 billion of software is financed each year by businesses in the United States.

These businesses finance software because they know that it offers numerous advantages, including tax deductions, balance sheet management, immediate write-offs, great flexibility, customized solutions, better asset management, improved cash flow, flexible end of term options, easy upgrades, and fast processing. At Direct Capital, we have helped thousands of manufacturing companies finance the equipment they need to succeed.

Let our professional, experienced team help you today!


---
Company Profile Information
Organization:



Thomas Industrial Network
User Services
5 Penn Plaza
New York, NY 10001


Telephone: 1-800-699-9822

Website: www.thomasnet.com

Email: info@thomasnet.com
Additional Company Information
Software Financing Facts
Financing is an extremely attractive option for software purchases because technology changes very quickly. With a lease, your risk of getting caught with obsolete software is reduced because you can build upgrades and add-ons into the lease.
Software Financing Types
We currently provide clients with financing solutions for a number of different types of software. These include:
Accounting software
CAD software
Point-of-Sale
Manufacturing software
CRM software
E-commerce software
Inventory management
Municipal sotware
---
Financial Services Autodialer and Software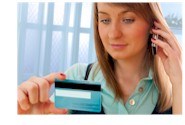 Database Systems Corp. (DSC) can pre-qualify your financial services leads as well as consumer lending prospects before they ever speak to your financial service department. Using our PACER and WIZARD phone systems with our "Smart" Predictive Dialing feature, we can call your prospects and play a highly focused and custom greeting.

Your financial service prospects are then given the option to talk with one of your sales representatives. They can leave a voice message, hear additional information such as the latest consumer loan rates, schedule a call back, or simply decline the service.

Now when your financial service representative speaks with a prospect, you know there is a high level of interest. No longer will your finance specialists spend hours dialing numbers, repeating the same greeting, experiencing a high level of rejection. Your calls will be with highly qualified and interested prospects. Fewer representatives can process far more financial prospects and your call success rate will increase dramatically.


Contact Database Systems Corp. Today
Contact DSC to learn more about our financial service technology and services.