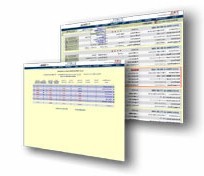 Database Systems Corp. provides the technology and products that can improve the productivity of your financial services organization. Our financial services phone system and contact management software can streamline your operation while providing controls and consistency within your financial services group.

Contact DSC to learn more about our products and services that help financial services organizations.

The following organization provides financial services to companies requiring financial assistance in acquiring business systems and software. Information presented on this page was provided by the company or found on the company's website. Database Systems Corp. does not endorse the company's products and services nor warrant the accuracy of this information. For current information, please visit the company's website listed below.


---
HOME / Resources / Lead Generation / Financial Services


---

American Capital Group
American Capital Group is a full service equipment lease corporation with a powerful knowledge base to meet the financial needs of our clients nationwide. We provide premium financial services to investment grade corporations in all industries and technologies. Growing businesses benefit from our commitment to excellence and access to capital markets.

Our professional and courteous account executives are the most accessible in the business. The acquisition of capital equipment is effortless and efficient through American Capital. Our dedicated organization consistently outperforms the competition through knowledge and discipline. We achieve results faster.


---
Company Profile Information
Organization:



American Capital Group
175 Technology Drive.
Suite 100
Irvine, CA 92618


Telephone: (949) 271-5836

Website: www.americancapitalgroup.com

Email: acginfo@acgcapital.com
Additional Company Information
American Capital is passionate about our commitment to service clients with premium financial services. Since our inception 10 years ago, weíve grown into an Inc 500 Company (Inc Magazineís list of fastest growing US corporations) and kept the same entrepreneurial spirit that cultivated our culture from day one.

We see small and medium sized businessís ability to acquire capital equipment as a critical component to growth and success. Our financial services enable corporations to invest in technology so they can bring the next generation of solutions to market for future generations.

As we grow into a powerful market leader in equipment and asset finance, we stay focused on building better and faster solutions for businesses nationwide. Our belief that equipment and technology are the focus points of new business enterprises is helping our leadership teamís drive for more scalable and effective financial programs. Today itís all about staying ahead of technology. American Capital is leading the way with innovative financial solutions for the 21 st century.




---
Financial Services Autodialer and Software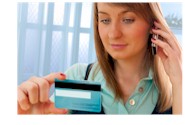 Database Systems Corp. (DSC) can pre-qualify your financial services leads as well as consumer lending prospects before they ever speak to your financial service department. Using our PACER and WIZARD phone systems with our "Smart" Predictive Dialing feature, we can call your prospects and play a highly focused and custom greeting.

Your financial service prospects are then given the option to talk with one of your sales representatives. They can leave a voice message, hear additional information such as the latest consumer loan rates, schedule a call back, or simply decline the service.

Now when your financial service representative speaks with a prospect, you know there is a high level of interest. No longer will your finance specialists spend hours dialing numbers, repeating the same greeting, experiencing a high level of rejection. Your calls will be with highly qualified and interested prospects. Fewer representatives can process far more financial prospects and your call success rate will increase dramatically.


Contact Database Systems Corp. Today
Contact DSC to learn more about our financial service technology and services.