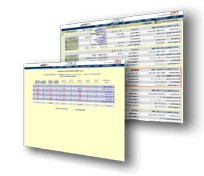 Database Systems Corp. provides the technology and products that can improve the productivity of your financial services organization. Our financial services phone system and contact management software can streamline your operation while providing controls and consistency within your financial services group.

Contact DSC to learn more about our products and services that help financial services organizations.

The following organization provides financial services to companies requiring financial assistance in acquiring business systems and software. Information presented on this page was provided by the company or found on the company's website. Database Systems Corp. does not endorse the company's products and services nor warrant the accuracy of this information. For current information, please visit the company's website listed below.


---
HOME / Resources / Lead Generation / Financial Services


---

TEAM Equipment Leasing
TEAM Equipment Leasing is a National Company focused on commercial lending services. We will help you build your business with custom leasing solutions. Whether you need computer hardware and software leasing OR other capital equipment to improve your business, TEAM offers developed financing solutions to meet your unique commercial borrowing needs.

Equipment Leases. Up to $75,000 without financial statements for businesses 2 or more years old. And up to $35,000 for Brand New Businesses. TEAM can even assist companies with challenged credit. Call us toll free at 888-457-6700 and a trained professional will assist you with your questions.


---
Company Profile Information
Organization:



TEAM Equipment Leasing
5351 Thunder Creek Road
Austin, TX 78759


Telephone: 888-457-6700

Website: www.teamleasing.ca

Email: info@teamleasing.ca
Additional Company Information
TEAM Equipment Leasing was established April 28th 1997 and is headquartered in Austin, Texas. It's founder, Ted Reynolds has specialized in financing "High Technology Products" since 1987. TEAM is very active in the "High Technology Community". Living and working in Austin allows TEAM to strategically pursue their specialty, which is working with software and hardware vendors (nationwide).

There is an incredible demand for companies needing to finance their software and other technology needs. Anywhere from PC's and computer networks to large software installations. In fact, TEAM Leasing will finance 100% Software.

One of the tricks of the trade is successfully funding the equipment leasing needs for venture backed and start up companies. TEAM Leasing takes a common sense approach to business. Whether you are a one man operation just starting your business, or a large venture backed company, TEAM will fund your high technology equipment needs.




---
Financial Services Autodialer and Software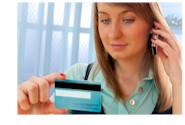 Database Systems Corp. (DSC) can pre-qualify your financial services leads as well as consumer lending prospects before they ever speak to your financial service department. Using our PACER and WIZARD phone systems with our "Smart" Predictive Dialing feature, we can call your prospects and play a highly focused and custom greeting.

Your financial service prospects are then given the option to talk with one of your sales representatives. They can leave a voice message, hear additional information such as the latest consumer loan rates, schedule a call back, or simply decline the service.

Now when your financial service representative speaks with a prospect, you know there is a high level of interest. No longer will your finance specialists spend hours dialing numbers, repeating the same greeting, experiencing a high level of rejection. Your calls will be with highly qualified and interested prospects. Fewer representatives can process far more financial prospects and your call success rate will increase dramatically.


Contact Database Systems Corp. Today
Contact DSC to learn more about our financial service technology and services.