Predictive Dialer
Voice Messaging
Softphone

Directories
Sales Lead Generation
Sales Lead Management
Collection Agency
Mortgage Leads
Call Centers
Marketing Leads
Business Lists
Real Estate Leads
Insurance Lead Providers

Financial Service Directories
Financial Services
Business Financing
Computer Leasing
Equipment Leasing
Software Leasing

Related Applications
Insurance Marketing
Insurance Software
Insurance Solutions
IVR services
Real Estate Marketing
Real Estate Marketing Tools
Real Estate Software
Real Estate Listings
Collection Predictive Dialer
Debt Collection Software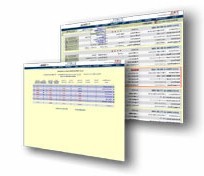 Database Systems Corp. provides the technology and products that can improve the productivity of your financial services organization. Our financial services phone system and contact management software can streamline your operation while providing controls and consistency within your financial services group.

Contact DSC to learn more about our products and services that help financial services organizations.

The following organization provides financial services to companies requiring financial assistance in acquiring business systems and software. Information presented on this page was provided by the company or found on the company's website. Database Systems Corp. does not endorse the company's products and services nor warrant the accuracy of this information. For current information, please visit the company's website listed below.


---
HOME / Resources / Lead Generation / Financial Services


---

HLC Financial Services, Inc.
HLC Financial Services, Inc. (HLC) provides cash flow solutions and alternative financing for small and medium-sized businesses, healthcare providers and government agencies. Our focus is non-traditional financing that provides you with greater flexibility, greater access to capital and fast funding results.


---
Company Profile Information
Organization:



HLC Financial Services, Inc.
430 East 162nd Street, #330
South Holland, IL 60473


Telephone: (708) 225-1483

Website: www.hlcfinancing.com

Email: info@hlcfinancing.com
Additional Company Information
HLC Financial Services, Inc. (HLC), a Chicagoland company, is a nationwide financial consultancy for cash flow solutions, alternative business and healthcare financing. Core services include acquisition financing, commercial projects, equity financing, accounts receivable factoring, asset-based financing and revolving lines of credit. HLC helps you attain a competitive edge with cash flow solutions and maximum flexibility in business financing and healthcare financing.
Primary focus
Most commercial businesses, including manufacturers, security firms, government contractors, staffing companies, environmental companies, wholesalers and other service and distribution companies.
Commercial real estate: Apartments/multifamily, senior housing, nursing homes, imaging and diagnostic centers, hospitals, office and industrial buildings, retail centers, self-storage facilities and other income properties.
Healthcare Providers: Hospitals, physician groups, medical clinics, nursing homes, rehabilitation centers and other healthcare providers and healthcare services.
International Financing: Export projects, including industrial machines and telcommunications, medical and environmental equipment. Other projects considered on a case-by-case basis.
Equity and Venture Capital: Medical devices, health services, security systems, communication equipment, pharmceuticals, retailing, wholesaling and distribution. Private capital is used for financing.
---
Business Financial Technology and Software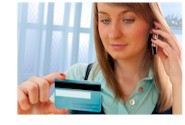 Database Systems Corp. (DSC) can pre-qualify your financial services leads as well as consumer lending prospects before they ever speak to your financial service department. Using our PACER and WIZARD phone systems with our "Smart" Predictive Dialing feature, we can call your prospects and play a highly focused and custom greeting.

Your financial service prospects are then given the option to talk with one of your sales representatives. They can leave a voice message, hear additional information such as the latest consumer loan rates, schedule a call back, or simply decline the service.

Now when your financial service representative speaks with a prospect, you know there is a high level of interest. No longer will your finance specialists spend hours dialing numbers, repeating the same greeting, experiencing a high level of rejection. Your calls will be with highly qualified and interested prospects. Fewer representatives can process far more financial prospects and your call success rate will increase dramatically.


Contact Database Systems Corp. Today
Contact DSC to learn more about our financial service technology and services.