Predictive Dialer
Voice Messaging
Softphone

Directories
Sales Lead Generation
Sales Lead Management
Collection Agency
Mortgage Leads
Call Centers
Marketing Leads
Business Lists
Real Estate Leads
Insurance Lead Providers

Financial Service Directories
Financial Services
Business Financing
Computer Leasing
Equipment Leasing
Software Leasing

Applications
Insurance Marketing
Insurance Software
Insurance Solutions
IVR services
Real Estate Marketing
Real Estate Marketing Tools
Real Estate Software
Real Estate Listings
Collection Predictive Dialer
Debt Collection Software

Information
Financial Services
Financial Services Provider
Financial Service Directory
Equipment Financing
Equipment Leasing
Business Financing
Business Financial Services
Business Equipment Financing
Computer Financing
Computer Leasing
Software Financing
Software Leasing
Capital Financing
Financial Service Predictive Dialer
Financial Service Dialer
Financial Service Auto Dialer
Financial Service Phone System
Financial Service Phone Dialer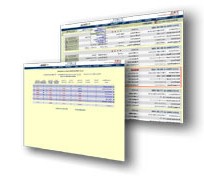 Database Systems Corp. provides the technology and products that can improve the productivity of your financial services organization. Our financial services phone system and contact management software can streamline your operation while providing controls and consistency within your financial services group.

Contact DSC to learn more about our products and services that help financial services organizations.

The following organization provides financial services to companies requiring financial assistance in acquiring business systems and software. Information presented on this page was provided by the company or found on the company's website. Database Systems Corp. does not endorse the company's products and services nor warrant the accuracy of this information. For current information, please visit the company's website listed below.


---
HOME / Resources / Lead Generation / Financial Services


---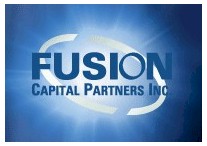 Fusion Capital Partners Inc.
Fusion successfully completed a financing mandate for a profitable and rapidly growing vertical market software company that develops and commercializes enterprise software and services for the management of capital assets.

As part of the financing Fusion made an equity investment in the Company and we continue to work closely with management as they aggressively move forward to execute their business plan.


---
Company Profile Information
Organization:



Fusion Capital Partners Inc.
43 Front Street East
Suite 301
Toronto, Ontario
M5E 1B3


Telephone: (416) 850-7477

Website: www.fusioncapital.ca

Email: info@fusioncapital.ca
Additional Company Information
In the fall of 2001, Peter van der Velden and Mike Middleton founded FUSION Capital Partners, an OSC-licensed limited market dealer. Our objective was to establish a new standard for Canadian corporate finance boutiques. FUSION brings to bear a rare combination of operating company, venture capital and investment banking experience on the challenges and financing requirements of our clients. As a result, we have the relationships, skills and understanding necessary to meet the distinct financial and advisory needs of emerging Canadian growth companies in the technology, specialty manufacturing and consumer sectors. We are entrepreneurs in our own right; we understand the challenges of building, financing and managing growth; and, like our clients, we are committed to building our business by doing the right things with the right people.

Rather than pursing the "volume" approach to transactions, FUSION focuses on the quality, not the quantity of our relationships. Our goal is to identify and work with Canadian growth companies led by experienced, successful, committed, high-caliber, entrepreneurial management teams who share our values of integrity, ethics and fairness, and who are seeking capital to expand their businesses organically or through acquisitions; recapitalize their companies; and/or gain partial liquidity for themselves or their shareholders. Building businesses is the responsibility of our clients, guiding them through the capital markets is ours. We look to build long-term win/win relationships with our clients, raising money to help them grow their businesses, helping them to understand the transactions, determining fair valuations for their companies and bringing them together with sources of capital on a timely basis.




---
Financial Services Autodialer and Software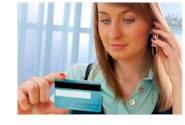 Database Systems Corp. (DSC) can pre-qualify your financial services leads as well as consumer lending prospects before they ever speak to your financial service department. Using our PACER and WIZARD phone systems with our "Smart" Predictive Dialing feature, we can call your prospects and play a highly focused and custom greeting.

Your financial service prospects are then given the option to talk with one of your sales representatives. They can leave a voice message, hear additional information such as the latest consumer loan rates, schedule a call back, or simply decline the service.

Now when your financial service representative speaks with a prospect, you know there is a high level of interest. No longer will your finance specialists spend hours dialing numbers, repeating the same greeting, experiencing a high level of rejection. Your calls will be with highly qualified and interested prospects. Fewer representatives can process far more financial prospects and your call success rate will increase dramatically.


Contact Database Systems Corp. Today
Contact DSC to learn more about our financial service technology and services.