CRM Software Company
Customer Service Software
CRM Applications
Virtual PBX Call Center
Telecommuting Software
SOHO Small Office Home Office
Telemarketing Work From Home
ACD Systems Work From Home
Telecommuter Predictive Dialer
Phone Software
Softphone IVR System
Computer Phone Software
Web Phone Software
Softphone Phone System

Information
CRM Spending
CRM Services
Windows CRM Solutions
CRM Software
Remote Agent CRM
CRM Vendor
Linux CRM SOftware
Customer Relationship Management
Telemarketing CRM
Call Center CRM



<! ************** MAIN BODY ************************************************>

DSC Tech Library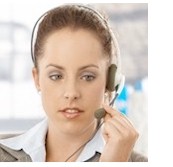 This section of our technical library presents information and documentation relating to CRM Solutions and Customer relationship management software and products. Providing customer service is vital to maintaining successful business relationships. Accurate and timely information provided in a professional manner is the key to any business and service operation. Our CRM software application TELEMATION, was developed with this in mind. But the ability to change is just as important in this ever changing business environment. Telemation call center software was designed from the very beginning for this environment. Many call center managers, with unique and changing requirements, have chosen and continue to use our CRM software as their solution of choice. Our contact center CRM solution is ideally suited for call center service bureaus.


---
Firms To Spend More on Customer Experience
---


The following is an extract from the article "Firms To Spend More on Customer Experience" by Kimberly Hill from CRM Daily:

" Among service companies, 50 percent intend to spend more on Web search technology than any other category. Retail and wholesale companies will focus on customer behavioral research -- 71 percent indicated that they intend to spend significantly or somewhat more on those technologies this year.

One of the most basic and rudimentary tools for improving customer service will remain in the limelight this year: the customer satisfaction survey.

Over 95 percent of companies surveyed by Forrester Research indicated that surveys either will be "extremely helpful" or "helpful" in their efforts to improve the customer experience in 2005.

The 176 companies with revenues of US$500 million or more that Forrester surveyed indicated an intention to increase spending in a wide range of customer experience categories, Forrester's Bruce Temkin says. Along with surveys, Web analytics and focus groups will be popular tools.
Analytics Expand Reach
Among the companies surveyed, 54 percent reported plans to spend more on Web analytics this year than last. Over 40 percent indicated they would spend more on Web search technology this year, and 40 percent said they would spend more on customer behavioral research.

In addition to analyzing the activity that comes through their Web sites, companies intend to use analytics to evaluate their interactive voice response (IVR) systems -- nearly half of companies listed that goal as a priority.

Customers continue to report frustration with IVR systems, frequently trying to find ways to exit complex IVR menus to reach a live agent. The addition of speech self-service tools to a company's customer-service tool portfolio can relieve some of those problems, Forrester's Moira Dorsey told CRM Daily, but a poorly designed speech system can produce issues similar to a poorly designed IVR system...."


---

To view the entire article, visit www.crmdaily.com. <! *************** END OF MAIN *******************************************>


---