CRM Software Company
CRM Solutions
Customer Service Software
CRM Applications
Sales Lead Management
Information
CRM Company
CRM Vendors
CRM Software Supplier
CRM Software Vendor
CRM Software Company
CRM Software
Remote Agent CRM
CRM Vendor
Linux CRM Software
Customer Relationship Management
Telemarketing CRM
CRM Solutions
Call Center CRM
Virtual Call Center CRM
CRM Application Software
Software CRM Solution
CRM and CTI
Automated CRM Solution
CRM and Computer Telephony
Unix CRM Software
Customer Information Management
Computer Telephony CRM
Call Center Software


Database Systems Corp. - CRM Company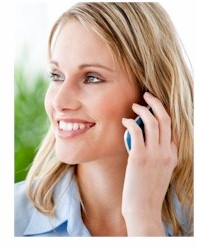 Database Systems Corp. (DSC) has been a CRM Software Company for over 2 decades. Providing customer service is vital to maintaining successful business relationships. Accurate and timely information provided in a professional manner is the key to any business and service operation. Telemation, our CRM software application, was built on this foundation. But the flexibility to change is just as important in this dynamic business environment.

Telemation call center software was designed with this concept from the very beginning. That is why so many call center managers, with unique and changing requirements, have chosen and continue to use Telemation CRM software as their solution. Our Telemation CRM solution is ideally suited for call center service bureaus. When you need to quickly implement a new program or change existing campaigns, Telemation is the CRM software solution of choice.

Contact DSC to learn more about our CRM Software and Customer Relationship Management Call Centers.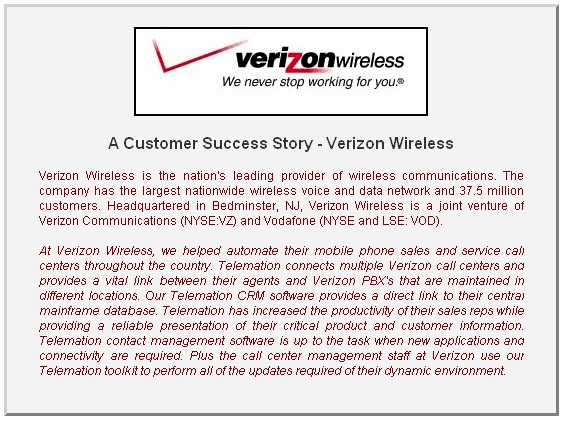 CRM and Phone Systems
DSC can provide your organization with a complete turnkey CRM application and phone system that is both affordable and expandable. This solution includes our award winning CRM software solution (Telemation) and our inbound/outbound call center phone system.

The WIZARD CRM phone system is developed using industrial PC components from Intel/Dialogic and can provide your organization with inbound and outbound features normally associated with large PBX systems. Telemation is fully integrated with this system and is capable of performing all forms of outbound calling including Predictive Dialing. Likewise, inbound campaigns can be developed that support call distribution to agent groups as well as stand alone IVR interactive voice response programs.

To obtain additional information about this integrated solution, click on the "CRM Phone Systems" button.
CRM Software and Remote Agents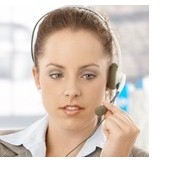 A significant benefit of today's telecommunication advancements is the ability for your employees to work from home. Database Systems Corp. has developed a family of telecom products that promote this capability. Telemation, combined with our call center phone system, fully supports remote agents. Now your customer care workforce can be significantly expanded with the addition of work at home employees. The economic savings and environmental advantages are significant. To obtain additional information about our remote agent capability, you may view our Remote Agent page.



CRM Software Demonstrations
Database Systems Corp. has prepared a full length presentation of its CRM software that you can easily download and view. Included in this presentation are four different demonstrations of CRM campaigns. This presentation includes Telemation's robust features as well as how Telemation operates in a telephony environment. Also included is a presentation on remote agents and Telemation web capabilities. Simply click on the image to your left to start the download process and view our Telemation demonstration.




CRM Application - Power, Flexibility and Control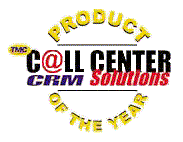 Each call center is unique and todayís Customer Relationship Management software must address this. Telemation has the power and flexibility to manage virtually any call center operation, no matter how large or small. With our toolkit approach to call center solutions, Database empowers you with the ability to create and manage any number of marketing and sales campaigns. With Telemation call center software, you are never locked into CRM systems that cannot grow with your changing needs. You are not restricted by your technology provider because we give YOU the ability to customize and tailor your call center. Just ask our customers.


CRM Solutions with Telephony and Web Integration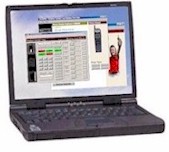 Our CRM Application is CTI enabled with our Predictive Dialer phone system including ACD and IVR with Text To Speech capability. Telemation call center software supports screen pops with DNIS, Caller ID (ANI), and IVR collected information.

But thatís just the beginning. Telemation can perform virtually any phone function. And you can empower your customers with self-help call center functions from your web site. With the PACER IVR and Web enabling features, your call center can now be a 24 by 7 operation without added personnel expense.


One Stop Call Center CRM Software
Database Systems Corp. is a unique provider of call center software and solutions. We can provide virtually all of the technology required to automate your call center. DSC is your one stop provider, starting with database and development tools, a CRM application including telephony and web integration, and finally a complete call center phone system. Others may promote their integration with these components, but we can provide you with one seamless and fully supported solution.


Affordable Alternative
If you require flexible and powerful CRM software solution, yet cannot afford the high cost of most enterprise contact management software, we are your affordable alternative. DSC has implemented the same product that benefits Verizon at call centers with as few as 8 agents. We can tailor CRM solutions that will meet your budget, not break it.


Features and Benefits of Our CRM Application
Telemation is a full featured CRM application that performs virtually all of the functions required of a customer response call center. The following are just a few of these features. For a complete list, please visit our CRM Application Features Library.


Linux CRM Solutions
Web enabled
Development toolkit
Remote agent support
Multiple blended campaigns
Graphical user presentation
Inbound/outbound CTI features
Screen pop with DNIS and ANI
Predictive dialing/auto dialing
Customer Service and Care
Contact management
Customization and integration

System and agent monitoring
Data import/export
Order entry and tracking system
Appointment scheduling
Follow-up date call backs
Help Desk Applications
Online Surveys
Literature fulfillment
Mass mailing
Windows CRM Support
Email/fax
Call history
CRM Software Vendor Product Information
Contact DSC to learn more about our CRM Software Vendor for today's Call Centers.