Virtual Call Center and the Virtual Office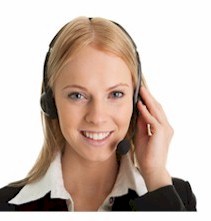 With technology from Database Systems Corp., the concept of a virtual call center is now a practical reality. Consider having your call center workforce accepting and making calls from remote offices or even from home. Also consider having monitoring and control technology in place to make this scenario possible. Perhaps even your supervisors are working from home as well. Also consider having a phone system that answers your customer inquiries on its own, but with agents available if ever needed. This phone system can even contact your customers or prospects with announcements and alerts.

Allowing your employees to work from home gives you a competitive edge over traditional call centers. Now you can hire highly qualified individuals who could not otherwise commute to your center. Handicapped individuals, single parents and the elderly can now become an integral part of your remote workforce.

The following is an article relating to work at home technology products and services.


---
<! ************************** Main Body Of Article Here ********************************* !>
Home Based Business Opportunities
by BB Lee of SmallBizBits Newsletter

Your Best Opportunity For Home-Based Business Success Might Be Right Before Your Eyes!


Where Do I Begin
You want to start your own home-based business but you don't know what kind of business to start. The answer to your question could be right before your eyes. The answer might be so obvious you overlook it everyday.
Consider This
Your best opportunity for home-based business success might be a skill you perform everyday around the house. Perhaps you are a good cook. Consider starting a catering service.

You take care of children or elderly parents. You could start an elder care or children's day care center.

Friends say you have a green thumb. Not the Jolly Green Giant kind, but you are a great gardener. Ever thought about starting a landscaping business?

Perhaps you sew clothes for the family. You could specialize in tailoring.

Are you good with a paintbrush, hammer and nails. Consider opening a paint and repair business.

Maybe, you are a whiz on the Internet. Do you realize literally thousands of people own a computer but haven't a clue how to use it productively or get on the Internet?

Are you great at throwing together a children's birthday party? Or are you the life of the party? Performing, telling jokes, making funny animal balloons? One young female friend of mine used her whimsical humor to start a traveling performing clown business, specializing in children's birthday parties. Quirky biz, but Deb say's she is having a blast.

Did you help a friend arrange a wedding celebration? Wedding Consultants are in high demand across the country. This would be a very lucrative business venture. One easily started out of the home.

Perhaps you worked in an office performing basic secretarial skills. Why not start a home typing service. You could specialize in one area-target college students, typing their terms papers. Or target recent graduates, typing resume's, cover letters. The point is that it is conceivable that the same tasks you perform everyday for your family or employer could be turned into a very profitable home-based business venture.
The Planning Stage
First thing to do is to grab a few sheets of paper or a notebook. Write down all the duties you perform each day at your job, or you perform around the house. You get the point?

At work: Do you conduct interviews, answer the telephone, type letters, keep records, manage accounts, market products, train new employees on computers.

At home: Do you take care of children, look after pets, tend gardens, keep a household budget, balance checkbooks, sew clothes for children. Paint and repair projects. Lawn care.

Conduct an online research. Search for Internet businesses that incorporate the skills on your list into their business.
Are You Ready?
Keep your mind open to new business opportunities. There's nothing wrong with following the tried and true path. Starting a business venture proven successful. Great opportunities also exist in starting a brand new business venture. One where the waters have not been tested. Think about it. Are you ready to get your feet wet?

Remember, the business idea you have been searching for might be right in front of your eyes.


---


BB Lee is Editor/Publisher of SmallBizBits Newsletter. Your Home-based Business Connection On The Internet. email: smallbiz@angelfire.com http://www.angelfire.com/zine/smallbiz <! *************** END OF MAIN *******************************************>


---