Virtual Call Center PBX
Telecommuting Software
SOHO Small Office Home Office
Telemarketing Work From Home
ACD Systems Work From Home
Telecommuter Predictive Dialer
Phone Software
Softphone IVR System
Computer Phone Software
Web Phone Software
Softphone Phone System
CRM Software for Remote Agents
IVR Services
Voice Broadcasting
Advanced Call Center Solutions
Phone Volunteer Center
Political Phone Call
Call Congress / Roll Call Dialer
Contact Congress PAC Calls
Mortgage Telemarketing
Mortgage Loan Software
Mortgage Solutions

Information
SOHO Phone System
Small Office Home Office
Remote Agent Call Center
Mobile Workforce
Telework Call Center
Work From Home Phone
Work At Home Software
Telecommuting Software
Virtual Call Center Agents
Virtual Contact Center
Telecommuting Workplace Alternative
Work From Home Phone Systems
Telecommuting Technology
Home Business Guide
Home Business Startup
Remote Agent Call Router
Emergency Phone Dialer
Funeral Announcements Alert Warning System
Debt Collection System
Financial Phone System
Fund Raising By Phone
Insurance Leads
Insurance Marketing
Mortgage Marketing
Mortgage Telemarketing Systems
Mortgage Phone Dialers
Mortgage Software Solutions
Mortgage Loan Software
Telecommuting Software
Work From Home Software
Telework Call Center
Telemarketing At Home
Remote Call Center
Work At Home Phone
Telemarketing From Home
Telecommuting Call Center
Virtual Call Center
Working From Home Jobs
On hold Messaging
Political Call System
Real Estate Dialer
Reminder System




Telecommuting Technology and Remote Agents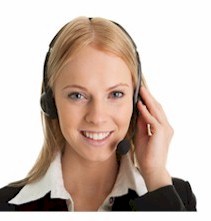 With technology from Database Systems Corp., the concept of a virtual call center is now a practical reality. Consider having your call center workforce accepting and making calls from remote offices or even from home. Also consider having monitoring and control technology in place to make this scenario possible. Perhaps even your supervisors are working from home as well. Also consider having a phone system that answers your customer inquiries on its own, but with agents available if ever needed. This phone system can even contact your customers or prospects with announcements and alerts.

Allowing your employees to work from home gives you a competitive edge over traditional call centers. Now you can hire highly qualified individuals who could not otherwise commute to your center. Handicapped individuals, single parents and the elderly can now become an integral part of your remote workforce.

The following is an article relating to telecommuting technology products and services.


---
<! ************************** Main Body Of Article Here ********************************* !>
Virtual Call Center Agent - a Home Business Reality
A Home Business Article Contributed by Sharon Hill


Virtual Call Centers Offer a Unique Home Business Opportunity
Whether you want to use your customer service and phone skills to create your own call center agent service or just want to supplement your home business income until it begins to pay for itself, virtual call centers can be a real plus.

Virtual call centers contract with various firms to take their inbound calls, or make their outbound ones - or a combination of the two. Like other outsourcing call centers they offer telemarketing, customer service, sales, technical support and help desk services for many types of companies - banks, media firms, phone carriers, airlines, bus companies, medical service agencies, retailers, collection agencies and others.

Unlike brick and mortar call centers, virtual call centers are composed of folks who work from their own homes - sometimes, depending on the virtual company, as an independent contractor with a home business of their own, and sometimes as an employee of the virtual firm.
Companies Who Employ Virtual Call Center Agents, Offering Flexibility for Home Business Growth
One of the most prominent virtual call centers is Fort Lauderdale's Willow CSN. They now employ 2000 virtual agents in various states. Willow's home office is Fort Lauderdale and while they still require their virtual agents to attend 2 week training in Fort Lauderdale, they are in the process of taking that virtual as well. Which would allow their virtual call center "Cyberagents" to apply, interview, train and work all from their home offices.

Willow CSN employs folks who want their own home business. Each cyberagent spends $1200-$3700 of their own money to create their own home virtual call center agent business. They take calls for firms such as Office Depot, 1-800-FLOWERS, AAA and others. Each cyberagent bids for her or his own weekly schedule, with lots of flexibility in hours and days. Cyberagents can work for 1-4 clients of Willow CSN.

Colorado's Alpine Access employs virtual call center agents. Folks who work for Alpine Access are employees rather than independent contractors with their own home business. As are women and men who work for Sitel Corporation, whose clients include Verizon Wireless and Onstar. While these outsourcers don't offer you the chance to create your own home business they can provide an excellent way for you to earn a steady income by working hours that allow you the week day hours you need free to grow your own home business -whatever it might be.

The advantages of virtual call centers for those who want to create their own home business are many: flexible hours, financial savings due to decreased transportation and wardrobe costs, time savings due to elimination of commute, more family time, and the ability to take your job with you if you relocate or travel periodically. They also typically offer a good hourly rate and excellent benefits.
What Qualities are Needed by Home Business Owners Who Want to Work at a Virtual Center?
You need to be personable and articulate, with the ability to think on your feet. You need a good speaking voice, and basic customer service skills. You need to be able to follow prepared scripts and procedures and memorize large volumes of material quickly - typically a 2-3 week training period.

If you are interested in an inside sales position you might need some past phone sales or customer service experience; technical or help desk positions may require technical proficiency, advanced computer familiarity and/or mathematical skills. What you don't usually need is a degree. The turnover is typically sixty percent or more, which means virtual call centers are almost always hiring and offer plenty of room for advancement.

For folks who possess these skills, virtual may indeed be a home business reality. <! *************** END OF MAIN *******************************************>


---