Virtual PBX Call Center
Telecommuting Software
SOHO Small Office Home Office
Telemarketing Work From Home
ACD Systems Work From Home
Telecommuter Predictive Dialer
Phone Software
Softphone IVR System
Computer Phone Software
Web Phone Software
Softphone Phone System
CRM Software for Remote Agents
IVR Services
Voice Broadcasting
Advanced Call Center Solutions
Phone Volunteer Center
Political Phone Call
Call Congress / Roll Call Dialer
Contact Congress PAC Calls
Mortgage Telemarketing
Mortgage Loan Software
Mortgage Solutions

Information
Telework Call Centers
Telecommuting Call Center
Virtual Call Centers
SOHO Phone System
Small Office Home Office
Remote Agent Call Center
Mobile Workforce
Telework Call Center
Work From Home Phone
Work At Home Software
Telecommuting Software
Virtual Call Center Agents
Virtual Contact Center
Telecommuting Workplace Alternative
Work From Home Phone Systems
Telecommuting Technology
Home Business Guide
Home Business Startup
Remote Agent Call Router
Emergency Phone Dialer
Funeral Announcements Alert Warning System
Debt Collection System
Financial Phone System
Fund Raising By Phone
Insurance Leads
Insurance Marketing
Mortgage Marketing
Mortgage Telemarketing Systems
Mortgage Phone Dialers
Mortgage Software Solutions
Mortgage Loan Software
Telecommuting Software
Work From Home Software
Telework Call Center
Telemarketing At Home
Remote Call Center
Work At Home Phone
Telemarketing From Home
Telecommuting Call Center
Virtual Call Center
Working From Home Jobs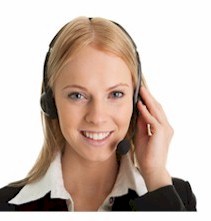 With technology from Database Systems Corp., the concept of a virtual call center is now a practical reality. Consider having your call center workforce accepting and making calls from remote offices or even from home. Also consider having monitoring and control technology in place to make this scenario possible. Perhaps even your supervisors are working from home as well. Also consider having a phone system that answers your customer inquiries on its own, but with agents available if ever needed. This phone system can even contact your customers or prospects with announcements and alerts.

Allowing your employees to work from home gives you a competitive edge over traditional call centers. Now you can hire highly qualified individuals who could not otherwise commute to your center. Handicapped individuals, single parents and the elderly can now become an integral part of your remote workforce.

The following is an article relating to telecommuting technology products and services.


---
<! ************************** Main Body Of Article Here ********************************* !>
Virtual Call Centers Boost the Bottom Line
Faced with 200,000 jobs lost to India, industry seeks new ways to compete

by June Langhoff
ITAC

These days, a phone call to a reservations office or customer care center might be answered by an agent in a bullpen, a satellite center in another country, or an employee's home office – and the caller will never know the difference. That's because modern call management systems can divert a call and send the needed technology for call handling anywhere its needed.

More and more companies are realizing the benefits of dispersing call center agents. Benefits include improved recruiting and retention, significant savings in overhead, lower operating costs and heightened productivity.

By having agents work from home, call centers can reduce per seat costs, which average $35,000 per agent, to between $10,000 and $15,000, says Jack Heacock, a call center and telework consultant based in Parker, Colorado. "Telework programs return benefits that far outweigh their costs," he says. "For one third of the annual cost, you can have a seat ready to go." Not only are costs low, but supervising remote agents is a snap. "People that work in traditional call centers are the most measured people on the planet," says Heacock. ACD (automatic call distribution) reporting packages can measure call handle time, idle time, wrap-up time, revenue generated, average seconds to answer--even the length of a lunch break. "If you put a few more tens of thousands of inches between the employee and the employer, it makes no difference," says Heacock. "The ACD does not care where you sit. It measures the exact same things for all."

There's a lot of flexibility in arranging for remote agents. A virtual call center may consist of a headquarters office connected to agents working from their homes nearby or it may involve people working from a satellite office in another city, state or country. Some companies forgo the headquarters entirely and have all agents work from their homes. To learn more, we talked to a few industry leaders to discover how they have implemented remote work alternatives.
ARO Call Center
ARO, headquartered in Kansas City, Missouri implemented a telework program in 1997 primarily to reduce its high turnover rate--a whopping 60 percent annually. Today, with 95 percent of its 120 agents working remotely, turnover is at a low 5 percent a year. "We converted our bricks and mortar call center to a training facility," says Michael Amigoni, ARO's COO. New hires usually spend about six weeks in the training center before soloing at home.

Operating costs have dropped by 30 percent, saving nearly $400,000 a year. One of the reasons for this cost savings is that the supervisor to remote agent ratio about double the industry standard. At ARO, one supervisor works with 20 agents. "Our ratio could be even higher because our workforce is so mature that we can empower them with more decisions," says Amigoni. "They don't need babysitting." Amigoni cites another advantage: being able to recruit from a highly desirable labor pool -- baby boomers. "Boomers are attracted to work-at-home jobs for many reasons," he says, "but the main attraction is independence and flexibility."

As a result of flexible scheduling and the ease of working from home, productivity has improved an average of 20 to 30 percent.
Alpine Access
A virtual call center outsourcing firm located in Golden, Colorado, Alpine has more than 600 agents working from home. The company even conducts its training remotely. Agents work through self-paced, computer-based training modules and receive feedback via browser collaboration and conference bridges.

Like ARO, Alpine's productivity is high. In one study, agents achieved a 30 percent higher sales close rate than office-bound agents, according to Jim Ball, Alpine's CEO. Customer complaints dropped by 90 percent and turnover decreased by 88 percent. The remote business model has been so successful that the company plans to increase staff to more than 2,000 by year-end.
JetBlue Airways
New York city-based JetBlue Airways operates its virtual reservations center in Salt Lake City, Utah. Approximately 600 agents work out of their homes. Operating virtually helped the upstart airline make a profit within six months of its first flight. The company estimates it saves 20 percent per flight booked by using home agents instead of operating a traditional call center.

"With a virtual agent base, we don't need near the office space of a conventional call center," says Frankie Littleford, vice president of reservations. She estimates that her organization saves about 55 percent of real estate expenses by maintaining a remote reservation force. To set up agents at home, JetBlue provides a computer, but requires employees to pay about $45 a month for a second phone line to handle calls.

New hire training is accomplished in six to eight weeks. Once an agent is ready, they learn how to hook up their computer and take it home. Agents come to the center once a month for team meetings or a one-on-one with their supervisor. JetBlue's supervisor to agent ratio is extremely lean: one supervisor monitors 30 reservation agents.

During peak call volumes, supervisors can ask agents to jump on and work overtime. About 20 percent of its employees work split shifts on a voluntary basis. "People will not drive to the office twice daily in order to work a split shift," says Littleford, "but if all they have to do is log on at home, it's convenient. That flexibility is really valuable to us."
Holland America Cruise Lines
Headquartered in Seattle, Washington, Holland America began its remote agent program back in 1994. It now has 90 full-time teleworkers, approximately 20 percent of the total agent staff, depending on the season. "Teleworking has a direct impact on retention," says Joe Potts, telework program manager. "The average tenure of our teleworkers is over six years on the job. For the in-house reps, that average is closer to two years." In addition, most teleworkers show an increase in productivity when they go home, which Potts estimates at about ten percent.

The cruise line's teleworking agents are highly promotable. "Our general philosophy is that we send our best employees home as teleworkers," says Potts. "Teleworkers learn a certain amount of self-sufficiency and problem-solving skills that they might not develop if they stayed in-house. For these reasons, they are more attractive for potential leadership roles."
Convergys Corporation
Convergys, the largest customer contact firm in the US, employs more than 45,000 people in integrated contact centers throughout the world. The Columbus, Ohio-based company conducted a pilot program in Jacksonville, Florida and Omaha, Nebraska to test technology for its home agent program. Using an always-on telephone link to the main center to handle conversations and an always-on DSL link for Internet access, call data is encrypted for privacy using a VPN.

Though the pilot was completed last year, the company has not expanded the program. "Our pilot was very successful," says Jim Kutsch, vice president for technology. "We learned how to address the technology and management issues in dealing with home agents. These same methods can be used to cluster workers in small remote centers." Using the new technology, the company set up a satellite call cluster in Gurgaon, India, near the capital city of New Delhi.

"The cluster approach is an extremely powerful tool in our arsenal, especially in our ability to ramp up quickly without incurring the costs of building infrastructure and leasing buildings," says Kutsch. Convergys is considering locating clusters of computers in retirement homes and near high schools and colleges to expand the available pool of potential hires.
Virtual growth
Despite the anemic economy, the call center industry is booming. According to TeleManagement Search, there are 7 million call center agents in the US alone. Analysts predict that the industry will more than double in the next three years.

Pundits have long predicted that the industry is ripe for remoteness. For example, the editors of Call Center magazine predicted that 25 to 40 percent of the agent population would be teleworking by the end of the year. Yet, in spite of the impressive results of companies with virtual agents, industry-wide numbers of remote agents are a disappointing 2.5 percent.

In a recent study, CallCenterCareers.com surveyed 504 call center professionals to determine their involvement with work at home agents. Only about 30 percent allow agents to work from home and 9.1 percent said their call center would start allowing agents to work at home within a year. But more than half of those surveyed said their call center would not consider work-at-home options. What gives?

Heacock blames middle management. "All the incentives, all the tech enablers, all the successful business cases, will never overcome middle managers who are fearful for their positions," he says. "They're afraid that technology obsoletes their function." Education can overcome these myths. Heacock points out that by embracing technological and social change, a savvy middle manager can increase his or her promotability.

"While the potential benefits of telecommuting have always been compelling, many initiatives launched in the early to mid 1990s did not get much beyond the trial stage," adds Brad Cleveland, president of Incoming Calls Management Institute. "In recent years, the success rate has been much higher, which can be attributed to better planning before launch, more disciplined pilot studies, robust security capabilities, lower network costs and more 'how to' information. This is an area that deserves consideration."

Written by June Langhoff [http://www.langhoff.com], freelance writer and the author of The Telecommuter's Advisor. <! *************** END OF MAIN *******************************************>


---
Virtual Call Center Phone System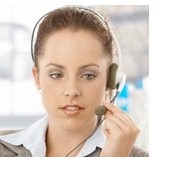 The heart of a virtual call center is the phone system. Our PACER Predictive Dialer phone system supports call center remote agents that log in from remote offices or from home. PACER tracks each telecommuter agent separately and can route inbound calls to these agents as if they were working locally. Likewise, remote agents can initiate outbound calls and PACER can even route predictive dialer calls to these same telecommute agents. This telecommuter phone system has voice monitoring capability that lets your supervisors audit the quality of the remote agents, ensuring that the service and support provided by your remote agents are of the highest standards.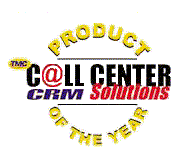 CRM Applications for Work At Home Agents
Remote agent work at home capability is a standard feature of our award winning CRM Software, TELEMATION. Telephone functions and call recording are some of the many features available within this product. Complete contact management, call history, order entry, literature fulfillment are just a few of the applications that can be managed using this call center telecommuting software system. Telemation campaigns can be developed with telephony features defined on a campaign wide basis as well as per individual agent. Plus Telemation lets you provide your agents with selective telephone functions including a call record button.
Expand Your Employment Opportunities
Allowing your employees to work from home gives you a competitive edge over traditional call centers. Now you can hire highly qualified individuals who could not otherwise commute to your center. Handicapped individuals, single parents and the elderly can now become an integral part of your remote workforce.


---