Virtual PBX Call Center
Telecommuting Software
SOHO Small Office Home Office
Telemarketing Work From Home
ACD Systems Work From Home
Telecommuter Predictive Dialer
Phone Software
Softphone IVR System
Computer Phone Software
Web Phone Software
Softphone Phone System
CRM Software for Remote Agents
IVR Services
Voice Broadcasting
Advanced Call Center Solutions
Phone Volunteer Center
Political Phone Call
Call Congress / Roll Call Dialer
Contact Congress PAC Calls
Mortgage Telemarketing
Mortgage Loan Software
Mortgage Solutions

Information
Telework Call Centers
Telecommuting Call Center
Virtual Call Centers
SOHO Phone System
Small Office Home Office
Remote Agent Call Center
Mobile Workforce
Telework Call Center
Work From Home Phone
Work At Home Software
Telecommuting Software
Virtual Call Center Agents
Virtual Contact Center
Telecommuting Workplace Alternative
Work From Home Phone Systems
Telecommuting Technology
Home Business Guide
Home Business Startup
Remote Agent Call Router
Emergency Phone Dialer
Funeral Announcements Alert Warning System
Debt Collection System
Financial Phone System
Fund Raising By Phone
Insurance Leads
Insurance Marketing
Mortgage Marketing
Mortgage Telemarketing Systems
Mortgage Phone Dialers
Mortgage Software Solutions
Mortgage Loan Software
Telecommuting Software
Work From Home Software
Telework Call Center
Telemarketing At Home
Remote Call Center
Work At Home Phone
Telemarketing From Home
Telecommuting Call Center
Virtual Call Center
Working From Home Jobs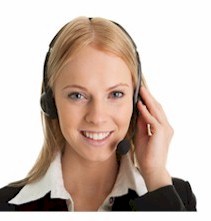 With technology from Database Systems Corp., the concept of a virtual call center is now a practical reality. Consider having your call center workforce accepting and making calls from remote offices or even from home. Also consider having monitoring and control technology in place to make this scenario possible. Perhaps even your supervisors are working from home as well. Also consider having a phone system that answers your customer inquiries on its own, but with agents available if ever needed. This phone system can even contact your customers or prospects with announcements and alerts.

Allowing your employees to work from home gives you a competitive edge over traditional call centers. Now you can hire highly qualified individuals who could not otherwise commute to your center. Handicapped individuals, single parents and the elderly can now become an integral part of your remote workforce.

The following is an article relating to telecommuting technology products and services.


---
<! ************************** Main Body Of Article Here ********************************* !>
Telework set to transform call centers
Faced with 200,000 jobs lost to India, industry seeks new ways to compete

By Toni Kistner
Network World

It's ironic; everyone's teleworking - or, rather, they're just working, albeit at home - but the corporate telework industry is in the dumps. Equally ironic: Most big companies aren't spending on launching or expanding telework or hoteling programs because they're spending on security technology so employees (who are not teleworkers, mind you) can remotely access the network safely. In-Stat/MDR's latest report predicts the network security market will grow from $2.1 billion in 2001 to $5.8 billion by 2006, with the firewall/VPN segment representing the biggest chunk.

Know what this means? Companies are being forced to support the bottom-up, grassroots, work-from-anywhere way of life without benefiting from any top-down cost savings from shedding office space. Sun CEO Scott McNealy says Sun saves $150,000,000 per year ($10,000 per employee annually) by eliminating about half its office space. You'd think with all the evangelizing Sun and IBM do about the cost savings of hoteling, office parks would fall like dominoes. Yet most continue to sit half empty.

The call center industry, however, is beginning to get it. Call centers have always lost lots of money due to costly staff training and high turnover, which in turn has kept hourly wages low, which in turn attracts the least experienced and committed staffers, and around we go. But now call center managers are dealing with a new problem: overseas competition. According to DataMonitor, 200,000 call center jobs have been lost to India alone in past years. Hundreds of others are going to the Philippines (Linksys just built a call center there) and Canada. In Asia in particular, applicants are plentiful, college educated (commonly with computer science degrees) and will work for $5 per hour, even less.

I just got back from the Call Center Demo Show/Southwest Telework Conference in Dallas, and boy, are the call center people excited about telework. A full day of sessions devoted to virtual call centers was packed, and show sponsors say it was the best-attended track of the four offered. I met several companies that offer virtual call center outsourcing services (ARO, Working Solutions, Alpine Access and Willow CSN), meaning a client uses the company's call center agents to support its business or to augment an existing call center. This market is growing about 30% per year.

I also met folks from two health care companies - McKesson and SSM Healthcare - that have brick-and-mortar call centers where nurses support patients either by taking calls and answering questions, or by calling patients to make sure they're taking their medication, etc. SSM Healthcare has already sent seven nurses home, and McKesson is gearing up to start. In the coming weeks in this column and in the Net.Worker section of Network World, we'll discuss how virtual call center products work, the issues and challenges virtual call center managers face, and how they're overcoming them. We'll also follow along as McKesson and other companies implement virtual call center strategies.

In the meantime, I'll share some return on investment numbers from ARO. The company began as a 100-agent brick-and-mortar call center, then went completely virtual. As a result, ARO now saves $1 million per year in increased productivity, decreased turnover and training costs. Next week, we'll talk about how ARO did it and get some insight from its CEO, Michael Amigoni.

In other business, this week marks the debut of "Digital Domicile", Net.Worker's newest column. Penned by In-Stat/MDR senior analyst Mike Wolf, "Digital Domicile" tracks the connected home market, providing analysis and hands-on testing of the products and services that are fast changing the way we work and play. "Digital Domicile" will run twice monthly (on the first and third Mondays) and appear online only here. Please let us know what you think.

Toni Kistner is managing editor of Net.Worker. Contact her at tkistner@nww.com. <! *************** END OF MAIN *******************************************>


---
Virtual Call Center Phone System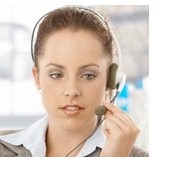 The heart of a virtual call center is the phone system. Our PACER Predictive Dialer phone system supports call center remote agents that log in from remote offices or from home. PACER tracks each telecommuter agent separately and can route inbound calls to these agents as if they were working locally. Likewise, remote agents can initiate outbound calls and PACER can even route predictive dialer calls to these same telecommute agents. This telecommuter phone system has voice monitoring capability that lets your supervisors audit the quality of the remote agents, ensuring that the service and support provided by your remote agents are of the highest standards.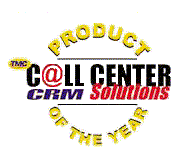 CRM Applications for Work At Home Agents
Remote agent work at home capability is a standard feature of our award winning CRM Software, TELEMATION. Telephone functions and call recording are some of the many features available within this product. Complete contact management, call history, order entry, literature fulfillment are just a few of the applications that can be managed using this call center telecommuting software system. Telemation campaigns can be developed with telephony features defined on a campaign wide basis as well as per individual agent. Plus Telemation lets you provide your agents with selective telephone functions including a call record button.
Expand Your Employment Opportunities
Allowing your employees to work from home gives you a competitive edge over traditional call centers. Now you can hire highly qualified individuals who could not otherwise commute to your center. Handicapped individuals, single parents and the elderly can now become an integral part of your remote workforce.


---