Virtual PBX Call Center
Telecommuting Software
SOHO Small Office Home Office
Telemarketing Work From Home
ACD Systems Work From Home
Telecommuter Predictive Dialer
Phone Software
Softphone IVR System
Computer Phone Software
Web Phone Software
Softphone Phone System
CRM Software for Remote Agents
IVR Services
Voice Broadcasting
Advanced Call Center Solutions
Phone Volunteer Center
Political Phone Call
Call Congress / Roll Call Dialer
Phone Congress
Mortgage Telemarketing
Mortgage Loan Software
Mortgage Solutions

Information
SOHO Phone System
Small Office Home Office
Remote Agent Call Center
Mobile Workforce
Telework Call Center
Work From Home Phone
Work At Home Software
Telecommuting Software
Virtual Call Center Agents
Virtual Contact Center
Telecommuting Workplace Alternative
Work From Home Phone Systems
Telecommuting Technology
Home Business Guide
Home Business Startup
Remote Agent Call Router
Emergency Phone Dialer
Funeral Announcements Alert Warning System
Debt Collection System
Financial Phone System
Fund Raising By Phone
Insurance Leads
Insurance Marketing
Mortgage Marketing
Mortgage Telemarketing Systems
Mortgage Phone Dialers
Mortgage Software Solutions
Mortgage Loan Software
Telecommuting Software
Work From Home Software
Telework Call Center
Telemarketing At Home
Remote Call Center
Work At Home Phone
Telemarketing From Home
Telecommuting Call Center
Virtual Call Center
Working From Home Jobs
On hold Messaging
Political Call System
Real Estate Dialer
Reminder System




Telecommuting Technology and Remote Agents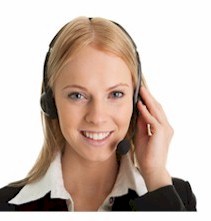 With technology from Database Systems Corp., the concept of a virtual call center is now a practical reality. Consider having your call center workforce accepting and making calls from remote offices or even from home. Also consider having monitoring and control technology in place to make this scenario possible. Perhaps even your supervisors are working from home as well. Also consider having a phone system that answers your customer inquiries on its own, but with agents available if ever needed. This phone system can even contact your customers or prospects with announcements and alerts.

Allowing your employees to work from home gives you a competitive edge over traditional call centers. Now you can hire highly qualified individuals who could not otherwise commute to your center. Handicapped individuals, single parents and the elderly can now become an integral part of your remote workforce.

The following is an article relating to telecommuting technology products and services.


---
<! ************************** Main Body Of Article Here ********************************* !>
SOHO Glossary Of Terms
www.sohojobs.org


SOHO SPEAK - Words and phrases for Home Workers
Commute: Travel back and forth to an employer's facility.

Coupreneurs: Married couples working at home together.

CyberWorker: Employees who work from home using computers and the internet.

Dot.Com: Virtual business that is operated on the Internet and does not have traditional store fronts or office space.

Extranet: A security system that permits remote users to securely utilize the internet as an extension of a corporate computing network. Also called a VPN.

Face Time: Time spent not telecommuting ( time spent at the office, interacting with coworkers and supervisors). Face Time is usually deemed important for remote workers in terms of professional development, interaction and social connections.

Flexiplace: Part of the "Federal Flexible Workplace Program." Gives employees the opportunity to work from home or at a telecenter.

Guru: A freelancer, consultant, independent contractor or moonlighter. An expert in any given field or area who uses his/her expertise as a resource to others.

Hotelling: A telecommuting program in which employees do not maintain a specific office at the employer's facility, but, rather, make reservations in advance for one of a number of offices on the days that they commute. Compare with Motelling.

Motelling: A telecommuting program in which employees do not maintain a specific office at the employer's facility, but, rather, are assigned one of number of offices on the days that they commute. Compare with Hotelling.

Netizen: A citizen of the Internet.

Netpreneur: Home workers that make a living with a web site or dot.com

Remote Access: Access of an employer's computer system from any off-site location. Remote Access refers to the direct telephone dial-up of an employer's LAN and the utilization of the Internet to communicate with an employer's computer network.

Satelite Office: Remote office locations placed within a large concentration of employee residences, allowing employees to telecommute.

SOHO: Short for: Small Office/Home Office. Used to identify people who work from home or small home based businesses.

Telecenter: A satellite office dedicated to the support of teleworkers. Telecenters may support the employees of a single organization or may provide office space to multiple organizations. Telecenters operate under a number of different models; corporate ownership, corporate partnerships, and independent office providers; some are supported by the public sector.

Telecommuting: moving the work to the workers instead of moving the workers to work; periodic work out of the principal office, one or more days per week either at home or in a telework center.

Teleloafing: An invalid perception of telecommuting, usually attributed to middle managers fearful of losing control.

Telework: All work performed away from an employer's place of business (or an employee's primary office space, see Telecenter). Telework includes on-the-road sales and consulting, contract work performed at home, work conducted at a telecenter, distributed call center activities, and telecommuting.

<! *************** END OF MAIN *******************************************>


---