Telecommuting Software
SOHO Small Office Home Office
Telemarketing Work From Home
ACD Systems Work From Home
Telecommuter Predictive Dialer
Phone Software
Softphone IVR System
Computer Phone Software
Web Phone Software
Softphone Phone System
CRM Software for Remote Agents
IVR Services
Voice Broadcasting
Advanced Call Center Solutions
Phone Volunteer Center
Political Phone Call
Call Congress / Roll Call Dialer
Phone Congress
Mortgage Telemarketing
Mortgage Loan Software
Mortgage Solutions

Information
Telecommuting Call Center
Virtual Call Centers
SOHO Phone System
Small Office Home Office
Remote Agent Call Center
Mobile Workforce
Telework Call Center
Work From Home Phone
Work At Home Software
Telecommuting Software
Virtual Call Center Agents
Virtual Contact Center
Telecommuting Workplace Alternative
Work From Home Phone Systems
Telecommuting Technology
Home Business Guide
Home Business Startup
Remote Agent Call Router
Emergency Phone Dialer
Funeral Announcements Alert Warning System
Debt Collection System
Financial Phone System
Fund Raising By Phone
Insurance Leads
Insurance Marketing
Mortgage Marketing
Mortgage Telemarketing Systems
Mortgage Phone Dialers
Mortgage Software Solutions
Mortgage Loan Software
Telecommuting Software
Work From Home Software
Telework Call Center
Telemarketing At Home
Remote Call Center
Work At Home Phone
Telemarketing From Home
Telecommuting Call Center
Virtual Call Center
Working From Home Jobs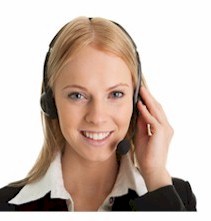 With technology from Database Systems Corp., the concept of a virtual call center is now a practical reality. Consider having your call center workforce accepting and making calls from remote offices or even from home. Also consider having monitoring and control technology in place to make this scenario possible. Perhaps even your supervisors are working from home as well. Also consider having a phone system that answers your customer inquiries on its own, but with agents available if ever needed. This phone system can even contact your customers or prospects with announcements and alerts.

Allowing your employees to work from home gives you a competitive edge over traditional call centers. Now you can hire highly qualified individuals who could not otherwise commute to your center. Handicapped individuals, single parents and the elderly can now become an integral part of your remote workforce.

The following is an article relating to telecommuting technology products and services.


---
<! ************************** Main Body Of Article Here ********************************* !>
Good times for virtual call centers
By Toni Kistner
Network World, 08/11/03

Firms like Willow CSN and Alpine Access are winning big clients, expanding business

After a slow start, the emerging virtual call center (or contact center) industry is showing signs of real growth. Willow CSN, a south Florida company that uses 1,200 home-based agents to answer clients' customer calls, ended the second quarter with nine new accounts, and expects to sign up nine more by year-end. "I should have another one by the time I get back to the office this afternoon," says Basil Bennett, Willow's new president and CEO.

The quality of Willow's clients is improving, too: While many are small local firms, several new ones are national and global companies spanning a variety of segments, including Aegis Innovations, a health care company that provides real-time monitoring of patients' vital signs; the Automobile Club of Michigan; and 00Voice, which provides data collection and transcription services for mobile execs. Bennett says many existing customers are signing multi-year contracts, including a Fortune 50 firm that uses Willow to handle its insurance business. As such, Willow expects to increase its number of home-based agents to 1,700 by year-end, and plans to expand to new markets.

The company's success is a bit of a surprise. Launched in 1997, Willow is an industry pioneer. Yet its business model seemed to straddle the fence between legitimate and illegitimate home-based employment. Willow "cyber agents" are independent contract workers who are required to spend several thousand dollars up front on training and equipment. They are paid by performance, not by the hour, and sometimes receive incentive bonuses from clients, Bennett says. Other virtual call center companies have eschewed this model, in part because it appears to take advantage of workers. But after six years, Willow is gaining respect and becoming a market leader.

Working Solutions and Alpine Access have each reported similar growth, but much of Willow's recent success can be attributed to a company "redesign." Willow hired Bennett, who comes from CRM company Convergys, and previously ran NEC's call center. Bennett brought in a former senior sales exec from Avaya. They then switched technology providers and expanded Willow's client offerings. For instance, previously agents were contracted directly to the client, who had to handle all administration, management and payroll. Now, agents can be contracted directly to Willow, which will handle such tasks for the client.

Willow's network is a mix of on-site and outsourced components. Previously, it contracted with BellSouth to run its automatic call distributor. But the provider's off premise extension service limited Willow's call center agents to a 300-mile radius, impeding expansion. Bennett brought in a new provider that can "drop a switch" in whatever city Willow chooses, Bennett says. And the provider's ACD application includes features Willow needed to stay competitive, such as call recording and live call monitoring.

"The industry is at a turning point," Bennett says, predicting that by year-end 50% of contact centers will put some sort of virtual agent program in place. Bennett cites these trends to back up his claim:
Many firms are looking to offload their traditional call centers but say they aren't comfortable taking their business to India or Costa Rica. Virtual call centers offer them another option.


Several large companies are shutting down call centers but are loath to lose their best-performing agents. They're working with Willow to convert those workers to Willow agents who can continue to work for the company.


Willow's clients report that working with the outsourcer is improving the morale of internal staff because Willow now takes the overnight and weekend shifts, so employees don't have to work weekends and holidays. It's helped with attrition and created a happier employee.


Many companies are experimenting with virtual call centers by sending some traditional agents home, running into problems and then turning to virtual call centers for help.
"It's massive how many companies are talking about virtual as part of their customer service delivery strategy for the future," Bennett says. "That's why companies like ours are perfectly positioned. We've spent years perfecting this. That's why I think we're about to explode onto the marketplace."

Toni Kistner is managing editor of Net.Worker. Contact her at tkistner@nww.com. <! *************** END OF MAIN *******************************************>


---
Virtual Call Center Phone System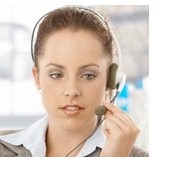 The heart of a virtual call center is the phone system. Our PACER Predictive Dialer phone system supports call center remote agents that log in from remote offices or from home. PACER tracks each telecommuter agent separately and can route inbound calls to these agents as if they were working locally. Likewise, remote agents can initiate outbound calls and PACER can even route predictive dialer calls to these same telecommute agents. This telecommuter phone system has voice monitoring capability that lets your supervisors audit the quality of the remote agents, ensuring that the service and support provided by your remote agents are of the highest standards.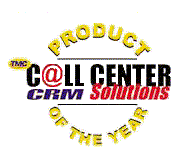 CRM Applications for Work At Home Agents
Remote agent work at home capability is a standard feature of our award winning CRM Software, TELEMATION. Telephone functions and call recording are some of the many features available within this product. Complete contact management, call history, order entry, literature fulfillment are just a few of the applications that can be managed using this call center telecommuting software system. Telemation campaigns can be developed with telephony features defined on a campaign wide basis as well as per individual agent. Plus Telemation lets you provide your agents with selective telephone functions including a call record button.
Expand Your Employment Opportunities
Allowing your employees to work from home gives you a competitive edge over traditional call centers. Now you can hire highly qualified individuals who could not otherwise commute to your center. Handicapped individuals, single parents and the elderly can now become an integral part of your remote workforce.


---