Virtual PBX Call Center
Telecommuting Software
SOHO Small Office Home Office
Telemarketing Work From Home
ACD Systems Work From Home
Telecommuter Predictive Dialer
Phone Software
Softphone IVR System
Computer Phone Software
Web Phone Software
Softphone Phone System
CRM Software for Remote Agents
IVR Services
Voice Broadcasting
Advanced Call Center Solutions
Phone Volunteer Center
Political Phone Call
Call Congress / Roll Call Dialer
Phone Congress
Mortgage Telemarketing
Mortgage Loan Software
Mortgage Solutions

Information
SOHO Phone System
Small Office Home Office
Remote Agent Call Center
Mobile Workforce
Telework Call Center
Work From Home Phone
Work At Home Software
Telecommuting Software
Virtual Call Center Agents
Virtual Contact Center
Telecommuting Workplace Alternative
Work From Home Phone Systems
Telecommuting Technology
Home Business Guide
Home Business Startup
Remote Agent Call Router
Emergency Phone Dialer
Funeral Announcements Alert Warning System
Debt Collection System
Financial Phone System
Fund Raising By Phone
Insurance Leads
Insurance Marketing
Mortgage Marketing
Mortgage Telemarketing Systems
Mortgage Phone Dialers
Mortgage Software Solutions
Mortgage Loan Software
Telecommuting Software
Work From Home Software
Telework Call Center
Telemarketing At Home
Remote Call Center
Work At Home Phone
Telemarketing From Home
Telecommuting Call Center
Virtual Call Center
Working From Home Jobs
On hold Messaging
Political Call System
Real Estate Dialer
Reminder System




Telecommuting Technology and Remote Agents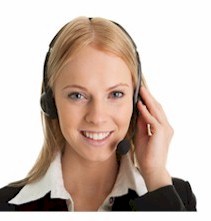 With technology from Database Systems Corp., the concept of a virtual call center is now a practical reality. Consider having your call center workforce accepting and making calls from remote offices or even from home. Also consider having monitoring and control technology in place to make this scenario possible. Perhaps even your supervisors are working from home as well. Also consider having a phone system that answers your customer inquiries on its own, but with agents available if ever needed. This phone system can even contact your customers or prospects with announcements and alerts.

Allowing your employees to work from home gives you a competitive edge over traditional call centers. Now you can hire highly qualified individuals who could not otherwise commute to your center. Handicapped individuals, single parents and the elderly can now become an integral part of your remote workforce.

The following is an article relating to telecommuting technology products and services.


---
<! ************************** Main Body Of Article Here ********************************* !>
Trends and Technology
---


The following is an extract from the article "Trends and Technology" by Jason Compton from CRM Magazine:

"In these times of restrained enthusiasm and constrained budgets, technological innovation is still in vogue in corporate customer service hubs. Much of the emphasis today is on improving and expanding the reach of customer contact--and making it as affordable as possible.

As more operations look to globalize, for example, thin-client agent desktops can make it faster and more affordable to equip a remote location or contractor with full access to the customer service workflow. This technology enables such strategies as "following the sun" with multiple worldwide sites, outsourcing call centers in lower-cost countries like Ireland, India, and the Philippines, or telecommuting.

For one, the majority of airline JetBlue's call center agents work from their homes using simply a dedicated Internet connection. "JetBlue gets access to a larger labor pool than will turn up in a building somewhere," says Lawrence Byrd, CRM evangelist at telecom company Avaya Inc., in Basking Ridge, N.J.

The once-hot concept of the universal queue has yet to make a major impact in today's call centers, in part because industry estimates indicate that phone contact still accounts for at least 70 percent of contact center traffic. Newer channels like email are still predominantly handled in a separate queue by a separate pool of agents. However, these channels are treated if not as universal, then at least as separate-but-equal.

"Call centers are now putting in email ACD [automatic call distribution], tracking when they come in, how long they stay in the queue, and how long until messages get closed," says Oscar Alban, principal market consultant for software developer Witness Systems.

Another underutilized strategy is skills-based call routing. According to Service Quality Management Group survey data, only one third of major contact centers currently use it, but Ellen Malcolmson, senior vice president of customer service at Canada's Bell Mobility, strongly recommends the practice. "It's helping us in retention--we are able to enrich the jobs of more senior reps, positioning them to handle more complex interactions," she says, crediting her firm's investment in Nortel Symposium with also providing a major improvement in customer perception.

Although many call centers choose to stay with traditional PBX and ACD systems, IP telephony is an attractive route for new or upgrading facilities. A robust IP telephony infrastructure can allow contracted customer service resources, like a third-shift or overflow call center, to log in to the parent ACD, says Zoltan Poleretzky, a senior manager at Cisco Systems Inc. That could translate into a lower hourly or per-incident cost, and eliminate the cost of paying to use the contractor's switching and queuing equipment.

Since the emphasis is often on making more with less, refining and repurposing information is gaining popularity through knowledge management tools designed to simplify agents' access to data. But Tim Hickernell, senior program director at META Group, advises caution in vendor selection. "Especially vendors hawking full-text indexing and search--these are time wasters for agents because they're so imprecise," he says, recommending the use of natural language and easy-to-follow taxonomy-based systems instead.

For its part, pharmaceutical sales software vendor Dendrite is in the midst of integrating both a regularly updated knowledge management system for better Q&A handling, as well as a cobrowsing system for the tens of thousands of field users it supports, at its new Chesapeake, Va., contact center. By tying electronic "coaching" requests through the center's Genesys queue to data pulled from the firm's Clarify CRM database, Dendrite reps will be able to see what application the customer is using and better understand what training and experience the user has before getting on the call. "We think we'll be able to close issues faster, and [cobrowsing] is a good platform to do remedial training on," says Kyle Dolbow, group president of support services....."


---

To view the entire article, please visit www.destinationcrm.com.


---