Virtual PBX Call Center
Telecommuting Software
SOHO Small Office Home Office
Telemarketing Work From Home
ACD Systems Work From Home
Telecommuter Predictive Dialer
Phone Software
Softphone IVR System
Computer Phone Software
Web Phone Software
Softphone Phone System
CRM Software for Remote Agents
IVR Services
Voice Broadcasting
Advanced Call Center Solutions
Phone Volunteer Center
Political Phone Call
Call Congress / Roll Call Dialer
Phone Congress
Mortgage Telemarketing
Mortgage Loan Software
Mortgage Solutions

Information
SOHO Phone System
Small Office Home Office
Remote Agent Call Center
Mobile Workforce
Telework Call Center
Work From Home Phone
Work At Home Software
Telecommuting Software
Work From Home Phone Systems
Telecommuting Technology
Home Business Guide
Home Business Startup
Remote Agent Call Router
Emergency Phone Dialer
Funeral Announcements Alert Warning System
Debt Collection System
Financial Phone System
Fund Raising By Phone
Insurance Leads
Insurance Marketing
Mortgage Marketing
Mortgage Telemarketing Systems
Mortgage Phone Dialers
Mortgage Software Solutions
Mortgage Loan Software
Telecommuting Software
Work From Home Software
Telework Call Center
Telemarketing At Home
Remote Call Center
Work At Home Phone
Telemarketing From Home
Telecommuting Call Center
Virtual Call Center
Working From Home Jobs
On hold Messaging
Political Call System
Real Estate Dialer
Reminder System




Telecommuting Technology and Remote Agents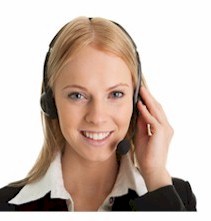 With technology from Database Systems Corp., the concept of a virtual call center is now a practical reality. Consider having your call center workforce accepting and making calls from remote offices or even from home. Also consider having monitoring and control technology in place to make this scenario possible. Perhaps even your supervisors are working from home as well. Also consider having a phone system that answers your customer inquiries on its own, but with agents available if ever needed. This phone system can even contact your customers or prospects with announcements and alerts.

Allowing your employees to work from home gives you a competitive edge over traditional call centers. Now you can hire highly qualified individuals who could not otherwise commute to your center. Handicapped individuals, single parents and the elderly can now become an integral part of your remote workforce.

The following is an article relating to telecommuting technology products and services.


---
<! ************************** Main Body Of Article Here ********************************* !>
Setting up Your Small Business Phone System
A Home Business Article Contributed by Marina Parker


Setting up a Small Business Phone System
To run a small business you need clients and a quality phone system. You need to be able to reach your clients, and more importantly, they must have 24x7 access to you. That might seem harsh, but, unless you plan to hire support staff, you need to be at your clients' reach at all times. There are many small business owners. They must compete with the big guns.

The client relationships that you develop are the primary differentiating factor that will lead your clients to store your phone number as one of their speed dial buttons. Without the presence of true, quality customer service, you will not be able to keep the clients you find. Luckily today's technology can help.
Your Small Business Can Succeed with a Small Phone System
When you first start your small business, you don't need to panic and set up a complex phone system. To run a successful small business, whether from the home or an off-site facility - make sure you set up only what is needed. It may sound impressive to have multiple lines, but save your money for more important things, like marketing and food!

You can start with what you might already have and expand, only when necessary. It'll just take a little patience. For a small business to work, you will need at least the following components:
1. Home phone number

2. Cell phone

3. Multi-function printer/fax/scanner attached to your home/business phone

4. Automated answering service
How to Set up Your Small Business' Phone System
You probably have most of the 5 elements of a basic small business phone system, already. Just make sure that it is set up properly!
1. Home phone number

- add your home number to the government's Do Not Call list - this will reduce interruptions by Telemarketers

- make sure not to block unidentified calls - or at least ensure that the caller (possibly a client) has the option of entering their number or voicing their name in case that you insist on blocking non-ID calls.

2. Cell phone

- if you don't have one - get one

- keep it simple - few clients will need you to send pictures or text messages

- use your cell phone as your primary contact number, if possible, it will give you a little more privacy

3. Multi-function printer/fax/scanner

- don't scrimp on this - get a quality laser, color printer with fax and scan options

- clients will send you contracts that must be signed and returned (don't become a frequent Kinko's flyer)

- remind your clients that they must call you before faxing - this will allow you to set up the auto-response on the printer without requiring a second line. Most clients are ok with this - they understand cost management.

4. Automated answering service

- most local phone systems can be set up to record unanswered incoming messages

- make the phone message professional and clear (no kids voices on phone messages - no matter how cute, it will be detrimental to your small business' "work" image)
The Right Phone System Functions for Your Small Business
No matter its size, to be effective, your phone system must use the right calling functions. The following are critical:
1. Call Forwarding - Phone calls must be forwarded between all your phones (cell and home and business). Your clients must be able to reach you whether you are on the road, at home, or at the office.

2. Caller ID - pay for it - it's worth it. Knowing who is calling you will allow you a few seconds to set your mind ready for the conversation. Minimize surprises, where you can.

3. Call waiting is a must. Not all clients' calls are critical. If you're having a touch-base call with one client you must be aware if another client is trying to reach you. Call waiting will display the incoming caller's number and will give you the information necessary to determine if you must complete the first call or let the second caller simply leave a message. At the very least, you can put the first caller on hold for a second while you touch base with the new caller and let them know that you will get right back to them. Service is everything in a small business.
There are many other options available, such as three-way calling. These may be worthwhile, based on your individual needs. But, balance the need's criticality with its cost. Especially at the beginning, when they'll be more cash flowing out than in! <! *************** END OF MAIN *******************************************>


---