Telecommuting Technology and Remote Agents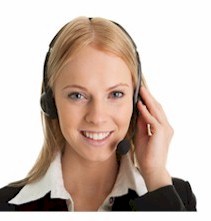 With technology from Database Systems Corp., the concept of a virtual call center is now a practical reality. Consider having your call center workforce accepting and making calls from remote offices or even from home. Also consider having monitoring and control technology in place to make this scenario possible. Perhaps even your supervisors are working from home as well. Also consider having a phone system that answers your customer inquiries on its own, but with agents available if ever needed. This phone system can even contact your customers or prospects with announcements and alerts.

Allowing your employees to work from home gives you a competitive edge over traditional call centers. Now you can hire highly qualified individuals who could not otherwise commute to your center. Handicapped individuals, single parents and the elderly can now become an integral part of your remote workforce.

The following is an article relating to telecommuting technology products and services.


---
<! ************************** Main Body Of Article Here ********************************* !>
How to Work at Home with Minimal Interruptions
A Home Business Article Contributed by Cassandra L. Keller


How to Work at Home with Minimal Interruptions
If you work at home you know it can be hard to get things done without being interrupted. The following are a few suggestions on minimizing those disturbances and increasing production.
Keep Your Work at Home Office and House Separate
As best you can, develop a work at home space in your house that you can keep separate from your home life. If it applies, post your hours of operation on your office door or in your office area and on your Web site and stick to them. Also, once you've designated a place to call your office, make it as comfortable as possible. Be sure to include all the equipment you will need in that space, you don't want to run to the bedroom to send a fax, you're more likely to get interrupted during the commute.

Put up a "Do Not Disturb" sign on your office door and talk with your family and friends about sticking to its request.

When you're on a business call and the doorbell rings, don't answer it unless you are expecting an office-related visit. If you are worried about missing an important visit, leave a note-pad and pen along with a "personal mailbox" at your door so visitors can leave a message for you.
Manage Your Work at Home Phone Line
Have an answering system field your calls, especially if you only have one phone line in the house. Then you won't be hassled with non-work related calls and you can return the call at your convenience.

There are several online programs and devices available to assist with this work at home need.

First check with your local phone service to see what types of services they can offer you.

Also, you can find helpful services on the Internet. Check out Callwave, Pagoo, Internet Call Manager, BuzMe, Spirit One, Internet Caller ID and Catch-a-Call. Some of these services are offered for free and feature revolving ads, others can be purchased for a small monthly fee of approximately $5.
Purchase a Second Phone Line for Your Work at Home Office
If you don't like the idea of leaving an answering system to handle your phone calls, or the method doesn't work for your business, consider purchasing a second phone line or even a cell phone.

If you want to keep the cost down, there is also the option of adding a custom ring to your home phone line. This should cost about $5 (or more) a month, and allow you to leave your personal calls to return after your work is done.

Again, your local phone company can assist you with enrolling in this service as well as adding a second line.
Some Additional Work at Home Tips
Learn to say "no" when people interrupt your work. You don't have to feel guilty or give a long explanation, just do it and move on.

Also, to cut down on trips to the kitchen, take a snack and desired beverage to your office when you "go to work." <! *************** END OF MAIN *******************************************>


---