<! ************** MAIN BODY ************************************************>

DSC Tech Library



Application Development Toolkit Software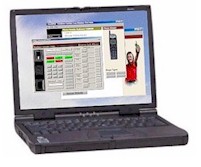 This section of our technical library presents information and documentation relating to Application Development software and products. To develop new or upgrade legacy applications for today's network environments, the NDK components TRANSACT, FASTPlus, EZTRAN, and THIN CLIENT are required as a minimum. A copy of the THIN CLIENT is required for each PC accessing the final application. The NDK / Server software component can reside on UNIX, LINUX, or a Windows/NT server.




FASTPLUS C Function Calls
This documents describes all the function calls that are available as part of FASTPLUS in the delivered library called libfast.
All FASTPLUS functions return an integer code. If this code is equal to 0 the function was successful. If the return code is greater than 0, an error occured and the function call failed.
To test for specific error conditions or to determine what the error encoundered was, the variable fperrno can be tested. A master set of error codes can be displayed by using the FASTPLUS Error Codes option on the main menu of fpadmin. Error codes specific to a function can be found documented with each function description. Either the symbolic error name or the actual value can be used when testing fperrno.
Also included with FASTPLUS is the include file fparam.h that defines the many structures that are used when programming with the FASTPLUS C function calls.
You can find the C function library in the lib directory of the FASTPLUS release directory. The parameter file fparam.h is found in the FASTPLUS release include directory.
FASTPLUS function calls are subdivided into 7 areas:
File level access
Record level access
Data record access
Key access
File information
Error processing