CRM Software Solutions
Application Software Development
CRM Applications
Help Desk Software
CRM Software Company
Direct Response Marketing Software
Contact Management Software
Phone Auto Attendant
Mortgage Marketing
Inbound Telemarketing Outbound Telemarketing
Mortgage Software
CRM Software Features
IVR Systems
Customer Service Software
CRM Solution & Call Center Software
Voice Broadcasting Service
Appointment Reminders

Information
CRM Software Design
CRM Best Practices
CRM Application Software
Customer Experience Management
CRM Solutions
CRM Services
Windows CRM Solutions
CRM Software
CRM Vendors
Remote Agent CRM
CRM and IVR
Telemarketing Software
Direct Response Marketing
Direct Marketing Software
Computer Telephony CRM
Contact Center Software
Linux CRM SOftware
Customer Relationship Management
Telemarketing CRM
Call Center CRM
Virtual Call Center CRM
CRM Application Software
CRM Software Features



<! ************** MAIN BODY ************************************************>

DSC Tech Library



Customer Relationship Management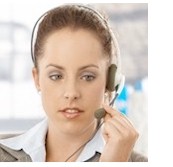 This section of our technical library presents information and documentation relating to CRM Vendors and Customer relationship management software and products. Providing customer service is vital to maintaining successful business relationships. Accurate and timely information provided in a professional manner is the key to any business and service operation. Telemation, our CRM software application, was built on this foundation. But the flexibility to change is just as important in this dynamic business environment. Telemation call center software was designed with this concept from the very beginning. That is why so many call center managers, with unique and changing requirements, have chosen and continue to use Telemation CRM software as their solution. Our Telemation CRM solution is ideally suited for call center service bureaus.

The following is an article relating to the CRM industry.


---
<! ***********************Start of CRM Software Article***************************************! >
Customer Relationship Management Strategies
Page 3
By: Mike Holland and Trinh Abrell, Management Advisory Systems, Corp.


ACHIEVING AND MAINTAINING COMPETITIVE ADVANTAGE
Once you have decided to modify your approach towards customer interactions, you will once again have to take a step back and look at your company from a market perspective. In this section we will discuss strategies on how to achieve and maintain a competitive advantage.

If your company has been in business for any significant amount of time, you know who your competitors are, what their strengths and weaknesses are, and how you typically sell against them. Believe it or not, most times this information comes from sales representatives, personal contacts, industry trade publications, trade shows, word of mouth, customer complaints, rumors, and many other informal channels of communication. Many companies do not have an organized means of tracking this information, let alone a means of using it to achieve a continuing competitive advantage. Price wars, "knee jerk" reactions, and other hit or miss strategies are usually employed to compete in the market.

One of the main business objectives to be met through the utilization of your customer relationship management (CRM) system should be to achieve and maintain a competitive advantage in your marketplace. In order to achieve this goal you have to ensure that your customers are constantly made aware of the following:
Your company produces better products than the competition


The products provide better value to the customer (not necessarily at the lowest price, unless you are in a commodity marketplace)


Your sales teams consistently provide more and better information and sales service to you customers


Your customer service organization provides the best response time and response quality in the industry


You continue to improve your products, are innovative in the development of new products and consistently beat your competitors to market with those innovations and new products


Your organization is focused on solving your customers' problems as opposed to just "making the sale"


You have the ability and tools to assist your customers to increase their revenues and margins to gain competitive advantage in their marketplace.
The list above outlines the most critical items to be addressed when attempting to strategize on increasing your competitive advantage. Although the list is short, it represents a significant amount of information to be gathered, managed, and distributed. Without a systematic approach and automated tools, the task is almost impossible.

The good news is that your CRM system has a combination of applications that will assist you with easily managing the CRM business cycle (CRMBC) process and the information. A combination of marketing, sales, service, and customer satisfaction management applications will help your company address all of the areas outlined above. Once you establish a continuous feedback loop in these four process areas you will be moving towards your goal.

There are four major steps that you can take to achieve the goal of increasing your competitive advantage in the marketplace.
1. Develop a serious commitment to focusing the organization on the goal.

Once competitive advantage becomes a stated goal and is continuously reinforced by management, your company will shift towards increased market share and all of the related downstream benefits. Most organizations attempt to achieve this advantage in different areas, but few have a well thought-out, systematized strategy for achieving the desired results. However, by using the CRMBC to manage the process and organize your efforts and communications, and by communicating its message throughout your organization and to your customers, the downstream benefits will become a reality.


2. Structure your internal business processes to support your goal.

Before you install and implement your CRM system, have an idea about how your internal business processes will change. Think through the complete CRMBC cycle from marketing to sales, to service through to customer satisfaction management. Although you may focus more specifically in one area than others, you must consider the complete cycle when implementing your system. For example, even if you don't have an "official" service center, someone within your organization is still performing that function. Even if it is the sales representatives that field the customer calls, they should be tracking the results of the calls and follow up by documenting the results. After that, they should be part of the customer satisfaction measurement process.


3. Accommodate those processes.

Each of the four CRMBC areas in your new system will have an associated application (or module). These modules will have configuration options that will allow you to tailor the module to your process flows. As you set these options, always keep in mind the ultimate goal: achieving competitive advantage.


4. Use the CRMBC continuous feedback loop to make sure that the cycle is complete.
Once you map out a strategy for configuring your applications, you must establish measurement mechanisms, known as metrics, that will help you manage towards your goal. Metrics are simply criteria that are established in each CRMBC area to assess the effectiveness of your progress towards your goals.

In many situations the same metric can help you measure progress towards several goals. The key to effective use of metrics is to select a manageable set for each of the four components of the CRMBC. If you set up a relatively easy mechanism to capture data and convert it into the appropriate metrics, the results will become a byproduct of your regular daily operations.
Developing Metrics from Your Data
Once you have data for the metrics, you will need to establish standards and alert mechanisms to make sense of the results. Once again, the key here is manageability. Volumes of data that are difficult to manage and interpret will provide little value and even less actionable items. Some that you may wish to consider when measuring your progress towards achieving a competitive advantage are
Product quality control metrics
Product returns
Warranty service requests
Initial service calls
Customer complaints
Sales force communication effectiveness
Accuracy of forecasting
Timely identification of competitor price changes
Identification of new customers entering the market
Capturing of competitive sales activities
Identification of customer defections both to and from your company
Identification of competitors' marketing campaigns and strategies
Customer Service metrics
Customers' call in response time
Identification of competitive service offerings and performance
Continuous ownership of customer contacts until issue is resolved
Product innovation
Identification of new competitive products entering the market
Identification of potential new markets for existing products
Tracking investment in new product development by your competitors
Continuous measurement of customer satisfaction
Gather feedback on your customers' experiences with each department in your company
Identify your level of penetration into your customers' product line
Track customers' satisfaction with sales interaction
Measurement of your products' impact on your customers' profitability
Understanding of your competitors' impact on your customers' profitability
Capturing Information
Capturing information to monitor some of the metrics outlined above may not be as difficult as you first imagine. In many cases the information already exists within your organization. The challenge will be to find out where and how the data is captured (informal conversations, e-mails, sales notes, competitors brochures, published market surveys, internal operational statistics, Internet research, etc.).

Once you identify the metrics that your company will use to achieve your competitive advantage, make sure that they are communicated throughout the organization. Sales, call center staff, executive management, suppliers, and customers are all valuable sources of information. Your task will be to specifically identify the appropriate source(s) of data for each metric and then implement a recurring method for capturing the data such as meetings, sales call reports, call center logs, e-mail logs, supplier surveys, regular Internet research, customer inquiries, and informal discussions.

We can't stress enough how important it is to spend time before jumping into your CRM implementation to establish goals, objectives, metrics, and measurement techniques that will help you obtain and achieve a competitive advantage in the marketplace. Taking this approach will entail some additional "upfront" work but will pay significant dividends down the road. Not many of your competitors will be taking such a systematic approach to continuous evaluation of their place in the market. Your efforts will prepare you for effectively developing marketing strategies and campaigns that are targeted towards meeting specific goals that will ultimately increase the profitability of your company.
Changing Your Organization
Companies contemplating implementing a CRM strategy must undergo the metamorphosis of becoming a customer centric organization. Move away from making disorganized, incoherent business decisions, or organizational objectives that are not customer-oriented. Your business exists to service the customer, to understand their needs, to respond to their demands, to give them things they haven't even thought of, and to keep them informed.
Understanding "C-R-M"
Let's break down the acronym, "CRM".

Many companies are so focused on the bottom line, increasing their profit margin and making their income statement look more attractive to stockholders, that they forget the whole basis for the theory of supply and demand. Without demand, there is no supply. Without customers, there is no company, no products, no employees, and no highly paid executives. The first and most important word in CRM is customers. CRM is about understanding people, about finding out why customers behave the way they do, what motivates them, what needs they have for you to fulfill.

The word relationship implies more than one entity. This is the dynamic that binds a company to its customers. This association between the two is characteristic of all businesses, whether the customer is a direct consumer or a business-to-business (B2B) customer. It is a partnership that requires each side to share information. Customers must share their personal information such as addresses, tastes, or buying habits. The supplier must inform the customer about the product, what it can do for the customer, and how the customer can acquire the product.

Additionally, a relationship can suffer without careful management. CRM is about companies that nurture and support the relationship with their customers. Stale relationships that do not grow or take on new nuances can jeopardize a company's CRM initiative and their bottom line. Careful planning and timely executions are key characteristics to good management, whether managing projects, personnel, or customer relationships.

Understanding this and the nature of your competition will help you gain the competitive edge.



Page [1] [2] [3] [4] [5] Next Page
---
About the Authors
Mike Holland is president of Management Advisory Systems Corporation, which he founded in 1993 with a group of former "Big Six" managers and industry experts. He has managed and participated in hundreds of business-based technology projects over the past twenty years including projects for Arthur Andersen and PriceWaterhouse/Coopers.

Trinh Abrell is vice president of Management Advisory Systems, Corporation. She has been responsible for strategizing, selecting and implementing a wide range of technology solutions for diverse clients over the past ten years. Abrell has worked for Enron as a CRM senior specialist and for Retriever Payment Systems as the lead project manager on ERP and CRM implementations.


---




<! *************** END OF MAIN *******************************************>