Database Products
Predictive Dialer
Voice Messaging
Automatic Call Distribution
Telecommuting Software
Softphone

Directories
Call Centers
Debt Collection Agency
Financial Services
Insurance Leads
Marketing Leads
Business Lists
Mortgage Leads
Phone Service
Real Estate Leads

Real Estate Directories
Commercial Real Estate Loans
Homeowner Leads
Real Estate Lead Generation
Real Estate Prospects
Real Estate Sales Leads

Related Applications
Mortgage Marketing
Mortgage Calculator
Telemarketing Mortgage Leads
Mortgage Marketing Leads
Mortgage Loan Software
Mortgage Solutions
Insurance Marketing
Insurance Software
Insurance Solutions
Debt Collection Predictive Dialer
Debt Collection Software
Financial Services
Real Estate Marketing Tools
Real Estate Software
Real Estate Listings
Real Estate Marketing

Information
Commercial Real Estate Leads
Real Estate Leads
Telemarketing Real Estate Leads
Real Estate Marketing Software
Real Estate Application Software
Real Estate Software Application
Real Estate Telemarketing Dialer
Online Real Estate
Real Estate Technology Solutions
Real Estate Marketing
Real Estate Telemarketing Systems
Real Estate Phone Dialers
Real Estate Software Solutions
Real Estate Loan Software
Real Estate Marketing Tool
Real Estate Application
Real Estate Calling
Real Estate Predictive Dialer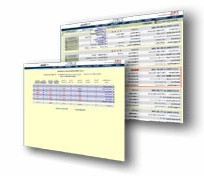 Database Systems Corp. (DSC) provides the technology and products that can improve the productivity of your real estate marketing and service departments. Our real estate marketing phone system and real estate telemarketing software can streamline your operation while providing controls and consistency in your organization.

But this technology can only improve your real estate marketing program if your real estate leads contain qualified prospects. Since DSC does not provide real estate leads with its technology, we can only recommend other organizations that do provide this service. Thus we created this directory.

Please Note The following is an organization or company that according to its website provides real estate leads. Information presented on this page was either provided by this company or found on their website. Database Systems Corp. does not warrant the accuracy of this information nor is affiliated with this company. For current information, please visit the company's website listed below.


---
HOME / Resources / Lead Generation / Real Estate Leads


---

Pacific Security Capital
Pacific Security Capital (PSC) is a commercial real estate investment bank offering commercial real estate loans, structured finance, investment sales, development and advisory services in the United States, Canada and the European Community.

Pacific Security Capital is committed to put the full measure of its experience into practice on every project, large or small, regardless of its size and scope. The combination of principal and off balance sheet funding capabilities, acquisition and disposition services and a complete host of professional service solutions give our clients the broadest vertically integrated commercial real estate platform available in the market.


---
Company Profile Information
Organization:



Pacific Security Capital
8905 SW Nimbus Avenue
Fourth Floor
Beaverton, OR USA 97008


Telephone: 800-844-6085

Email: info@PacificSecurityCapital.com

Website: www.pacificsecuritycapital.com
Additional Company Information
If you're like most of our clients who became tired of managing multiple vendor relationships and their corresponding inefficiencies, we invite you to experience a better way of doing business. We provide our clients with a fully integrated global service offering not commonly found within the industry. Our platform allows PSC clients to maximize productivity, create operating leverage and economies of scale while increasing the certainty of a professional and seamless execution across asset classes, practice areas and geographies.

Pacific Security Capital clients can count on industry leading experience and expertise when it comes to commercial real estate transactions or initiatives that require sophisticated financial engineering and modeling and a certainty of execution. Read a Letter From Management, download a brochure, read articles or view more information.

For more information on Commercial Real Estate Loans, Structured Finance, Investment Sales and Advisory Services from Pacific Security Capital please see our FAQ's, underwriting matrix, fill out our online application or contact PSC directly.


---
Commercial Real Estate Software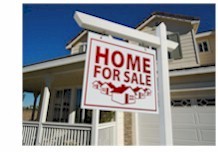 DSC has developed a commercial real estate software application using TELEMATION, our contact management solution. This CRM software tool is ideally suited for processing real estate loans, tracking telemarketing real estate leads and managing customer information. This award winning application is employed in a wide variety of organizations including contact centers, help desks, customer service centers, service bureaus, reservation centers and corporate call centers. The package has extensive computer telephony features and is fully integrated with our marketing phone system.

TELEMATION operates on Linux, Unix or Windows servers. Real estate applications can be quickly developed using the robost features found in our real estate software toolkit. Mortgage loan companies such as Advanta Mortgage and Chase Manhattan Mortgage Corporation are just a few of the organizations who have relied upon TELEMATION to handle their data processing requirements.
Contact Database Systems Corp. Today
Contact DSC to learn more about our products that process commercial real estate leads.