Database Products
Predictive Dialer
Voice Messaging
Automatic Call Distribution
Telecommuting Software
Softphone

Directories
Call Centers
Debt Collection Agency
Financial Services
Insurance Leads
Marketing Leads
Business Lists
Mortgage Leads
Phone Service
Real Estate Leads

Real Estate Directories
Commercial Real Estate Loans
Homeowner Leads
Real Estate Lead Generation
Real Estate Prospects
Real Estate Sales Leads

Related Applications
Mortgage Marketing
Mortgage Calculator
Telemarketing Mortgage Leads
Mortgage Marketing Leads
Mortgage Loan Software
Mortgage Solutions
Insurance Marketing
Insurance Software
Insurance Solutions
Debt Collection Predictive Dialer
Debt Collection Software
Financial Services
Real Estate Marketing Tools
Real Estate Software
Real Estate Listings
Real Estate Marketing

Information
Real Estate Leads
Telemarketing Real Estate Leads
Real Estate Marketing Software
Real Estate Application Software
Real Estate Software Application
Real Estate Telemarketing Dialer
Online Real Estate
Real Estate Technology Solutions
Real Estate Marketing
Real Estate Telemarketing Systems
Real Estate Phone Dialers
Real Estate Auto Dialer
Real Estate Application
Real Estate Calling
Real Estate Predictive Dialer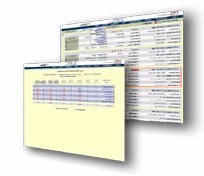 Database Systems Corp. (DSC) provides the technology and products that can improve the productivity of your real estate marketing and service departments. Our real estate marketing phone system and real estate telemarketing software can streamline your operation while providing controls and consistency in your organization.

But this technology can only improve your real estate marketing program if your real estate leads contain qualified prospects. Since DSC does not provide real estate leads with its technology, we can only recommend other organizations that do provide this service. Thus we created this directory.

Please Note The following is an organization or company that according to its website provides real estate leads. Information presented on this page was either provided by this company or found on their website. Database Systems Corp. does not warrant the accuracy of this information nor is affiliated with this company. For current information, please visit the company's website listed below.


---
HOME / Resources / Lead Generation / Real Estate Leads


---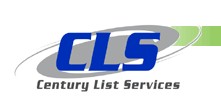 Century List Services
A rich source of new prospects, our New Homeowners database will get you in touch with people ready to spend money on your products and services!

There are very few target markets with more potential for immediate sales. New Homeowners have the income and the desire to make changes…fast. With spending power and specific needs, New Homeowners spend on average more in their first six months than established homeowners spend in years. This makes them very susceptible to direct mail and telephone marketing.


---
Company Contact Information
Organization:



Century List Services, Inc.



Phone: 1-877-916-LIST

Email: (none)

Website: www.centurylist.com
Additional Company Information
Located in sunny southern California, Century List Services brings a mixture of experience and youth to the always changing industry of direct marketing. It is these qualities that have made us a leader in our market place for the past 12 years.

Our founders have over 30 years experience in the telemarketing and direct mail industry. Our company is constantly improving our processes by utilizing the latest hardware, software, training, and methods in order to bring our customers more effective lists.

New Homeowners have multiple needs to address immediately: home purchases; doctor, dentist, and vet; cable and telecommunications; banking, insurance, and financial services, and so much more! With up to 20% of the population moving every year; that's upwards of 60 million people each year looking for you to help them adjust.

With so much to manage all at once, they must make quick decisions. At CLS, we understand this. We help you reach your market and make you more money by providing you the freshest data. Our data is updated weekly, whereas most list providers update monthly. This gives you a tremendous advantage over your competition: getting your message across first.


---
Real Estate Marketing Tools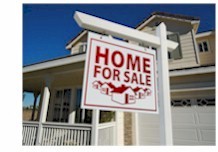 Database Systems Corp. (DSC) provides the tools and technology required by your real estate marketing marketing organization. These products can assist in the pre-qualification of your real estate leads. Using our PACER or WIZARD autodialers and real estate software with the "Smart" message feature, we can call your real estate prospects and play a highly focused and custom greeting.

Your prospects will be given the option to talk with a real estate agent, leave a voice message, hear additional information such as your nearest development or office, schedule a call back, or simply express no interest. The call can further qualify your prospects by asking them additional information such as home preferences and styles.
Contact Database Systems Corp. Today
Contact DSC to learn more about our real estate marketing tools.