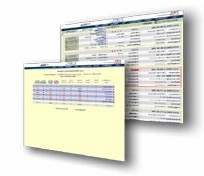 Database Systems Corp. (DSC) provides the technology and products that can improve the productivity of your real estate marketing and service departments. Our real estate marketing phone system and real estate telemarketing software can streamline your operation while providing controls and consistency in your organization.

But this technology can only improve your real estate marketing program if your real estate leads contain qualified prospects. Since DSC does not provide real estate leads with its technology, we can only recommend other organizations that do provide this service. Thus we created this directory.

Please Note The following is an organization or company that according to its website provides real estate leads. Information presented on this page was either provided by this company or found on their website. Database Systems Corp. does not warrant the accuracy of this information nor is affiliated with this company. For current information, please visit the company's website listed below.


---
HOME / Resources / Lead Generation / Real Estate Leads


---

Caldwell List Company
We sell real estate leads from multiple sources. Our options give you options. And our experienced list brokers know which lists are doing better at various times, so we can provide strong, practical guidance.

We know that one small "tweak" in your list selection criteria could mean a significant difference in your results.


---
Company Contact Information
Organization:



Caldwell List Company
Atlanta, GA


Phone: 888-361-7910

Email: guidance@caldwell-list.com

Website: www.caldwell-list.com
Additional Company Information
Real estate leads are the lifeblood of any successful real estate brokerage. And statisticians tell us that America has become a highly-mobile society. So how do you reach the right on-the-go prospects for your offerings?

Start by narrowing down your basic options. Residential or commercial? Need phone numbers, too, or are you just mailing? Then we can help you drill down to more specific profiles to make your real estate leads count. Here are just a few suggestions. These lists are available plus many more…
renters
families with kids
empty nesters
seniors
golf enthusiasts
high-tech households
Marketing Lists
Business Leads
Health Insurance Leads
Mortgage Broker Leads
Real Estate Leads
If you're looking for real estate leads you don't have to go knocking on doors all over town. We'll get you just what you need…just call Caldwell.

Increase your sales by selecting only the homeowners or renters specifically targeted for you. You can select by such factors as…
geographic area
length of residence
homeowner or renter
age
income
families with children (or without)
phone numbers
...plus many more selection criteria
---
Real Estate Software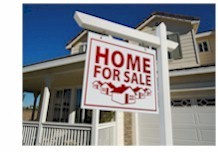 DSC has developed a real estate software application using TELEMATION, our contact management solution. This CRM software tool is ideally suited for processing real estate loans, tracking telemarketing real estate leads and managing customer information. This award winning application is employed in a wide variety of organizations including contact centers, help desks, customer service centers, service bureaus, reservation centers and corporate call centers. The package has extensive computer telephony features and is fully integrated with our marketing phone system.

TELEMATION operates on Linux, Unix or Windows servers. Real estate applications can be quickly developed using the robost features found in our real estate software toolkit. Mortgage loan companies such as Advanta Mortgage and Chase Manhattan Mortgage Corporation are just a few of the organizations who have relied upon TELEMATION to handle their data processing requirements.
Contact Database Systems Corp. Today
Contact DSC to learn more about our products that process real estate leads using our real estate auto dialer.