Database Products
Predictive Dialer
Voice Messaging
Automatic Call Distribution
Telecommuting Software
Softphone

Directories
Call Centers
Debt Collection Agency
Financial Services
Insurance Leads
Marketing Leads
Business Lists
Mortgage Leads
Phone Service
Real Estate Leads

Real Estate Directories
Commercial Real Estate Loans
Homeowner Leads
Real Estate Lead Generation
Real Estate Prospects
Real Estate Sales Leads

Related Applications
Mortgage Marketing
Mortgage Calculator
Telemarketing Mortgage Leads
Mortgage Marketing Leads
Mortgage Loan Software
Mortgage Solutions
Insurance Marketing
Insurance Software
Insurance Solutions
Debt Collection Predictive Dialer
Debt Collection Software
Financial Services
Real Estate Marketing Tools
Real Estate Software
Real Estate Listings
Real Estate Marketing

Information
Real Estate Leads
Telemarketing Real Estate Leads
Real Estate Marketing Software
Real Estate Application Software
Real Estate Software Application
Real Estate Telemarketing Dialer
Online Real Estate
Real Estate Technology Solutions
Real Estate Marketing
Real Estate Telemarketing Systems
Real Estate Phone Dialers
Real Estate Software Solutions
Real Estate Loan Software
Real Estate Marketing Tool
Real Estate Dialers
Real Estate Telemarketing
Real Estate Software
Real Estate Prospect
Real Estate Marketing List
Real Estate Auto Dialer
Home Loan Marketing
Loan Telemarketing
Real Estate Application
Real Estate Calling
Real Estate Predictive Dialer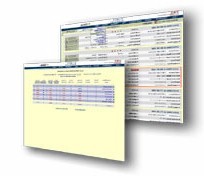 Database Systems Corp. (DSC) provides the technology and products that can improve the productivity of your real estate marketing and service departments. Our real estate marketing phone system and real estate telemarketing software can streamline your operation while providing controls and consistency in your organization.

But this technology can only improve your real estate marketing program if your real estate leads contain qualified prospects. Since DSC does not provide real estate leads with its technology, we can only recommend other organizations that do provide this service. Thus we created this directory.

Please Note The following is an organization or company that according to its website provides real estate leads. Information presented on this page was either provided by this company or found on their website. Database Systems Corp. does not warrant the accuracy of this information nor is affiliated with this company. For current information, please visit the company's website listed below.


---
HOME / Resources / Lead Generation / Real Estate Leads


---

Archer Leads
Archer Leads understands that one of the key drivers of your success is to have enough qualified prospects to contact. With our real estate leads program, you can receive the leads you need, every day. We generate most of our real estate leads through our network of real estate related publishers and affiliates.

Much of this effort piggybacks on our Mortgage Leads program, which in addition to home refinancing, also targets home buyers and sellers, which need both a mortgage and a real estate agent.


---
Company Contact Information
Organization:



Archer Leads
275 5th Street, 4th floor
San Francisco, CA 94103



Telephone: (415) 294-LEADS (5323),

Website: www.archerleads.com
Additional Company Information
With Archer Leads, you will contact people that are actively seeking to speak to you regarding buying or selling real estate. You no longer have to cold call to find prospects; instead potential new clients are delivered to you every day.

When weighing the value of using our leads, you should consider both the cost of doing your own advertising as well as the time you would spend on prospecting. Most of our clients choose to compliment their own lead generation and prospecting by purchasing real estate leads.
How it Works
1) Extensive Nationwide Advertising. Archer Leads places media buys on a variety of publisher channels. We advertise through long-standing relationships with publishers on a nationwide basis, so Archer Leads is able to obtain the best possible placement and pricing for its media buys.

2) Consumers Request to be Contacted by our Network of Real Estate Agents Over the last 5 years, the executives at Archer Leads have developed proprietary business processes to attract thousands of prospects every day. Each consumer fills in a detailed information request form, and asks to be contacted by insurance providers.

3) Information Requests go into our Leads Management System. Once we receive a consumer's information, we do a number of quality checks on the data to minimize the number of bad leads. Our lead management system then matches the leads to our clients' criteria and delivers the leads to clients every day.

4) Our Clients Contact the Prospects and Close Sales. Having Archer Leads deliver pre-qualified prospects to you will increase your ROI by reducing your client acquisition costs, and increasing the number of potential clients you can work with each day. You spend more time closing business and less time chasing business.
---
Real Estate Software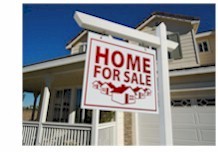 DSC has developed a real estate software application using TELEMATION, our contact management solution. This CRM software tool is ideally suited for processing real estate loans, tracking telemarketing real estate leads and managing customer information. This award winning application is employed in a wide variety of organizations including contact centers, help desks, customer service centers, service bureaus, reservation centers and corporate call centers. The package has extensive computer telephony features and is fully integrated with our marketing phone system.

TELEMATION operates on Linux, Unix or Windows servers. Real estate applications can be quickly developed using the robost features found in our real estate software toolkit. Mortgage loan companies such as Advanta Mortgage and Chase Manhattan Mortgage Corporation are just a few of the organizations who have relied upon TELEMATION to handle their data processing requirements.
Contact Database Systems Corp. Today
Contact DSC to learn more about our products that process real estate leads using our real estate auto dialer.