Database Products
Mortgage Predictive Dialer
Sales Lead Management
IVR Outsourcing
Voice Messaging

Directories
Call Centers
Debt Collection Agency
Financial Services
Insurance Leads
Marketing Leads
Business Lists
Phone Service
Real Estate Leads

Mortgage Directories
Commercial Mortgage Leads
Debt Consolidation Leads
Exclusive Mortgage Leads
Live Transfer Mortgage Leads
Mortgage Insurance Leads
Mortgage Protection Insurance Leads
Internet Mortgage Leads
Mortgage Broker Leads
Mortgage Loan Leads
Mortgage Lists
Mortgage Refinance Leads
Mortgage Lead Generator
Mortgage Sales Leads
Subprime Mortgage Leads
Telemarketing Mortgage Leads

Related Products
Telemarketing Mortgage Leads
List Management
Mortgage Calculator
Mortgage Marketing Software
Real Estate Marketing
Financial Services
Real Estate Marketing Tools
Real Estate Software
Real Estate Listings
Insurance Marketing
Insurance Software
Insurance Solutions
Collection Predictive Dialer
Debt Collection Software

Information
Mortgage Marketing
Mortgage Leads
Internet Mortgage Lead
Mortgage Loan Lead
Mortgage broker Lead
Mortgage Lead Generation
Exclusive Mortgage Leads
Free Mortgage Leads
Mortgage Insurance Leads
Internet Mortgage Lead Generation
Mortgage Protection Lead Generation
Mortgage Protection Insurance Leads
Purchase Mortgage Leads
Mortgage Lead Generator
Mortgage Lead Provider
Mortgage Lead Source
Mortgage Lead Supplier
Mortgage Lead Company
Mortgage Loan Officer Lead
Telemarketing Mortgage Leads
Mortgage Technology Solutions
Mortgage Marketing
Mortgage Telemarketing Systems
Mortgage Phone Dialers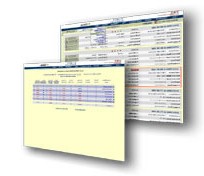 Database Systems Corp. provides the technology and products that can improve the productivity of your loan application and service department. Our mortgage marketing phone system and mortgage telemarketing software can streamline your operation while providing controls and consistency in your loan application process.

But this technology can only help your mortgage loan marketing program if your mortgage lead lists contain qualified prospective clients.

The following list of organizations provide mortgage leads. Database Systems Corp. is not affiliated with any of these organizations nor does it promote or endorse the products and services of these companies. This is simply a list of websites of available mortgage lead companies. These websites promote various types of leads including Mortgage Marketing Leads, Refinance Leads, Home Equity Loan Leads, Second Mortgage Leads, Sub Prime Leads, Refinance Leads, VA Leads, FHA Refinance, Purchase , Excellent Good Fair Poor Credit Leads, Mortgage Brokers Databases, Mortgage Lists, etc.

If you are a mortgage lead provider and would like your website included in this directory, please use our Mortgage Leads Website Submit Form. It's FREE and simple to add your website.


---
Mortgage Marketing Leads Providers (Page 3)
Additional Mortgage Leads Providers (alphabetically)
Page [1] [2] [3] [4] Next
---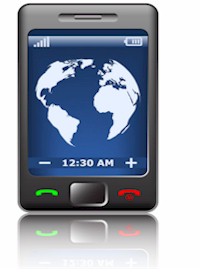 Database Systems Corp. (DSC) offers phone dialers and automatic call answering systems that are ideally suited for mortgage telemarketing campaigns. Processing telemarketing mortgage leads now can be accomplished efficiently and at a greater cost savings using our mortgage telemarketing software and phone systems.

Our WIZARD phone system is a state-of-the-art predictive dialer that handles both inbound and outbound phone calls for small call centers. The WIZARD series of phone systems supports 4 to 24 analog phone lines and is ideally suited for department or small call center applications. Calls can be initiated by the phone system or accepted from the outside and distributed in an intelligent fashion to your service agents using our ACD system. Developed with industry standard components (Dialogic, Intel, and Windows), the WIZARD phone system has features and functions that can only be found in large scale PBX's, but at a fraction of the cost. The Wizard systems provide an easy growth path when your organization needs to expand.

With the optional IVR systems available with the WIZARD phone, callers can perform self-help functions without speaking with your agents by making simple selections using the keypad on their phone sets. The WIZARD also can perform auto dialer functions such as Voice Broadcasting for automatic message delivery. The WIZARD is capable of connecting calls to your employees who are working at home or in remote offices.

Contact DSC for a FREE analysis and quote and to learn more about our predictive dialers and predictive dialing software technology.