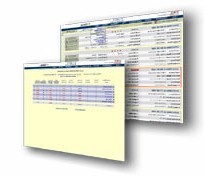 Database Systems Corp. provides the technology and products that can improve the productivity of your mortgage leads processing department. Our mortgage marketing phone system and mortgage leads telemarketing software can streamline your operation while providing controls and consistency in your loan application process.

The following organization provides mortgage marketing leads to marketing and sales organizations. Information presented on this page was provided by the company or found on the company's website. Database Systems Corp. does not endorse the company's products and services nor warrant the accuracy of this information. For current information, please visit the company's website listed below.


---
HOME / Resources / Lead Generation / Mortgage Lead Providers


---

SalesLeads.tv
Exclusive Mortgage Leads - Let us be your exclusive mortgage leads provider! We've been working with professional loan officers just like you for over 15 years.

Whether you are looking for exclusive First & Second Time Mortgage, Refinance, Debt Consolidation, Home Improvement, or New Home Loan leads, Salesleads.tv will be happy to provide you with our exclusive mortgage leads for less!

Our standard mortgage leads files contain information on homeowners with their exact credit score. This file is not merely "modeled data," but includes actual name, address, credit score, and telephone number.


---
Company Profile Information
Organization:



SalesLeads.tv
301 Yamato Rd.
Suite 1200
Boca Raton, FL 33431



Telephone: 800-590-5323 or 561-981-8777

Email: info@salesleads.tv

Website: www.salesleads.tv
Additional Company Information
Our Mortgage and New Homeowners File contains current homeowners and new homeowners. Did you know that newly mortgaged homeowners purchase more within the first six months of owning their new homes than average homeowners purchase in a two-year span?

Considering that the new homeowner has just undergone exhaustive credit screening, you have an excellent prospect! What better way to quickly evaluate the financial condition of a prospect than by knowing their purchase price and mortgage amount!



---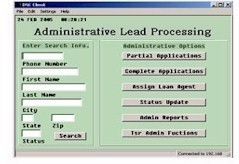 Database Systems Corp. (DSC) provides mortgage software applications and lead tracking applications for the mortgage industry. This call center application is completely integrated with our auto dialer phone systems which can perform both inbound and outbound mortgage marketing campaigns. Our mortgage marketing software was developed using TELEMATION, our award winning contact management software application toolkit. This CRM software tool is ideally suited for processing mortgage loans and managing customer information. Our mortgage CRM software is employed in a wide variety of organizations including contact centers, help desks, customer service centers, service bureaus, reservation centers and corporate call centers.
Mortgage Software Information
Contact DSC to learn more about our mortgage application software and mortgage predictive dialers.


---