Mortgage Marketing Leads - The Mortgage Traffic Company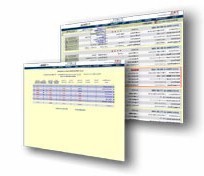 The Mortgage Traffic Company provides mortgage marketing leads and is not affiliated with Database Systems Corp. PLEASE NOTE - DSC does NOT provide sales and marketing leads.

We at Database Systems Corp. develop the technology and products that can improve the productivity of your mortgage application processing department. Our mortgage telemarketing phone system and mortgage telemarketing software can streamline your operation while providing controls and consistency in your loan application process.

The following organization provides mortgage marketing leads to marketing and sales organizations. Information presented on this page was provided by the company or found on the company's website. Database Systems Corp. does not endorse the company's products and services nor warrant the accuracy of this information. For current information, please visit the company's website listed below.


---
HOME / Resources / Lead Generation / Mortgage Lead Providers


---

The Mortgage Traffic Company
The Mortgage Traffic Company is a highly effective live mortgage lead generation provider. By combining state-of-the art technology with seasoned experts in the mortgage lead generation industry, we have created a system capable of generating as many high quality live mortgage loan leads as your company can handle.

The Mortgage Traffic Company specializes in making your phone ring with Live Qualified Borrowers ready to speak with your Loan Officers.


---
Company Profile Information
Organization:



The Mortgage Traffic Company



Telephone: (800) 879-8390

Email: sales@mortgagetraffic.net

Website: www.mortgagetraffic.net
Additional Company Information
Mortgage Traffic's mission is simple: Consistently deliver our clients the highest quality mortgage refinance and purchase leads available.

We began our unique and highly successful lead generation process over 3 years ago, and it continues to be one of the industry leaders in the mortgage lead generation business. With our 100% non-internet based approach to lead generation, we have managed to stay ahead of the competition and allow our clients to continue to do what they do best: Fund Loans.

Our combination of database management, in house Call Center screening, and Web-based "Real Time Live Lead Introducions" has enabled our clients to thrive and grow in a highly competitive marketplace.

Mortgage Traffic has the ability to generate over 1,000 "Live Introduced Leads" per day. With our assistance, smaller loan shops have consistently reached their goal of 30 funded loans per month, and we have also helped large lenders achieve goals of 200+ funded loans per month. Our system allows for custom tailored creation of a marketing program specifically for each client.



---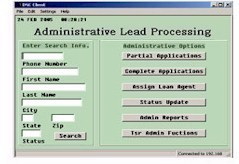 We at Database Systems Corp. develop mortgage software applications and lead tracking applications for the mortgage industry. This call center application is completely integrated with our auto dialer phone systems which can perform both inbound and outbound mortgage marketing campaigns.

Our mortgage marketing software was developed using TELEMATION, our award winning contact management software application toolkit. This CRM software tool is ideally suited for processing mortgage loans and managing customer information.

Our mortgage CRM software is employed in a wide variety of organizations including contact centers, help desks, customer service centers, service bureaus, reservation centers and corporate call centers.
Mortgage Software Information
Contact DSC to learn more about our mortgage application software and mortgage predictive dialers.


---