Database Products
Predictive Dialer
IVR Services
Message Broadcast
Automated Call Distribution
Telecommuting Software
Voice Recording Software
Softphone
Auto Dialer Phone System

Directories
Mortgage Leads
Call Centers
Marketing Leads
Debt Collection Agency
Financial Services
Real Estate Lead Generation

Related Applications
Real Estate Marketing
Real Estate Listings
Mortgage Marketing
Mortgage Calculator
Telemarketing Mortgage Leads
Mortgage Marketing Leads
Mortgage Loan Software
Mortgage Solutions
Insurance Marketing
Debt Collection Predictive Dialer
Debt Collection Software

Insurance Information
Insurance Leads
Telemarketing Insurance Leads
Insurance Marketing Software
Insurance Application Software
Insurance Software Application
Insurance Telemarketing Dialer
Online Insurance
Insurance Technology Solutions
Insurance Marketing
Insurance Telemarketing Systems
Insurance Phone Dialers
Insurance Software Solutions
Insurance Loan Software
Insurance Marketing Tool
Insurance Dialers
Insurance Telemarketing
Insurance Software
Insurance Prospect
Insurance Marketing List
Insurance Sales Leads
Health Insurance Sales Leads
Life Insurance Sales Leads
Qualified Insurance Sales Leads
Insurance Auto Dialer
Insurance Application
Insurance Calling
Insurance Predictive Dialer


<! ************** MAIN BODY ************************************************>

Submit Your Insurance Leads Website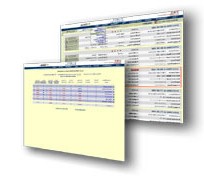 Database Systems Corp. (DSC) provides a comprehensive Insurance Leads Directory of sites that provide insurance marketing leads and telemarketing insurance leads. DSC is a leading provider of call center technology including products and services that aid in the marketing of insurance programs.

DSC, however, does not provide the leads required to market insurance - thus we are providing a list of companies that provide these lists. We are currently providing 3 different types of listings - all are FREE.
Basic Website Listing - The first is a simple listing with no link to your website.
Reciprocating Websites - The second is the same listing but with a direct link to your website. This simply requires a reciprocal link from your website to ours.
Featured Websites - The third type of listing is a full page description of your products and services that you can provide us and we will publish it on our site. We require that you place a full page description of our products and services on your website.
We have found that this type of promotion is a great way to gain customer exposure as well as search engine ranking. And the best part is that it's FREE!

Please email the following information if you would like your website published in this directory. Send us the URL, title and description, and the states where your leads exist.

We also will provide a direct link back to your website if you agree to link to us from your site. Our link information is provided below as well.

NOTE Please only submit your website if you are a insurance lead provider. We also provide a link exchange program for other business sites including insurance processing and insurance application related websites.
Insurance Lead Provider Submission Information
Contact us via standard e-mail. and include the following information in this email:


Your Website URL
Title Of Your Insurance Leads Website
Description Of This Website
Which States You Provide Your Leads (ALL for nationwide support)
URL of Reciprocal Link Back To Our Website (Optional, see below)


Reciprocating Insurance Websites with Link Exchange
Exchanging links with industry peers produces the best results for search engine placement. If you provide a quality link on your site to ours, we will provide a direct link to your site from your listing.

We do not accept all link exchange requests.



If you wish this type of reciprocal link, please provide a link from your site to ours using the following link information: If you wish a static link from this listing to your website, please provide a link from your site to ours using the following link information:


Database Website HTML Code
Example ...



Insurance Marketing using Telemarketing Insurance Leads - Database Systems Corp. provides insurance software and phone systems for processing insurance leads. Systems include predictive and auto dialers with insurance lead tracking software.



PLEASE NOTE We are providing a free listing of your company and services and will provide you a link ONLY if you agree to provide a quality link in return.
Featured Insurance Websites with Full Page Promotion
Database Systems Corp. will provide a FREE full page promotion of your insurance leads service if you likewise would agree to provide Database with a full page promotion of its insurance marketing products and services.

Contact DSC to learn more about this great way to promote your website.




---