Phone Volunteer Center
SOHO Small Office Home Office
Call Center Solutions
Call Center Equipment
Call Center Monitoring System
Call Center Simulation
CRM Software Solutions

Information
CRM Technology
CRM Integration Success
CRM Application Software
Customer Experience Management
CRM Solutions
CRM Services
Windows CRM Solutions
CRM Software
CRM Vendors
Remote Agent CRM
CRM and IVR
Telemarketing Software
Direct Response Marketing
Direct Marketing Software
Computer Telephony CRM
Contact Center Software
Linux CRM SOftware
Customer Relationship Management
Telemarketing CRM
Call Center CRM
Virtual Call Center CRM
CRM Application Software
Software CRM Solution
Customer Care Software
Customer Service Software
Customer Support Software
CRM and CTI
Automated CRM Solution
CRM and Computer Telephony
Unix CRM Software
Customer Information Management
Computer Telephony CRM
Call Center Software
Contact Management Software
CRM Software Features



<! ************** MAIN BODY ************************************************>

DSC Tech Library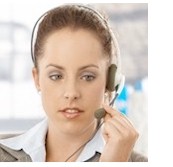 This section of our technical library presents information and documentation relating to CRM Vendors and Customer relationship management software and products. Providing customer service is vital to maintaining successful business relationships. Accurate and timely information provided in a professional manner is the key to any business and service operation. Telemation, our CRM software application, was built on this foundation. But the flexibility to change is just as important in this dynamic business environment. Telemation call center software was designed with this concept from the very beginning. That is why so many call center managers, with unique and changing requirements, have chosen and continue to use Telemation CRM software as their solution. Our Telemation CRM solution is ideally suited for call center service bureaus.

Contact DSC to learn more about our CRM Software and Customer Relationship Management Call Centers.


---

<! ************************* Start Article Here **************************** !>
Technology and CRM Failures
---


The following is a brief extract from the article entitled "CRM Casualties: Why Technology Causes Most CRM Failures" from crm-daily.newfactor.com.

"The creation and implementation of a Customer Relationship Management (CRM) program is tantamount to the creation and implementation of a strategic marketing plan.

As with any strategic marketing plan, a CRM program needs to include not only the rationale for implementation, but also a clear set of objectives along with the sales, marketing and software considerations needed for success.

The reasons for a CRM program in the office products industry or any industry have become obvious and don't require much space here.

In a nutshell, CRM is a strategy to learn more about customer needs and behaviors to be able to develop stronger relationships in order to enhance both new customer development and current customer penetration and retention.

Knowing what a CRM strategy is and actually implementing a strategy are two different beasts. Most CRM implementations fail because too much emphasis is placed on the technological component of the system rather than on the business processes involved (see sidebar).

This article will act as a starting point for anyone considering implementing a CRM marketing plan...."


---

To view the entire article, please visit crm-daily.newfactor.com


---
CRM Software with Telephony and Web Integration
Telemation is CTI enabled with our call center phone system which features outbound predictive dialing and inbound call distribution (ACD) and Interactive Voice Response (IVR). Plus our phone system supports Text To Speech capability. Telemation is also integrated with other PBX phone systems provided by Nortel, Aspect and Rockwell.

Telemation call center software supports screen pops with DNIS, Caller ID (ANI), and IVR collected information.

But thatís just the beginning. Telemation can perform virtually any phone function. And you can empower your customers with self-help call center functions from your web site. With the PACER IVR and Web enabling features, your call center can now be a 24 by 7 operation without added personnel expense.