IVR Services
Voice Broadcasting
ACD Systems Automatic Call Distribution
Telecommuting Software
Window On the Web
Voice Recording Software
Predictive Dialer
Business Phone Systems
Softphone
Auto Dialer Phone System
Community Notification Systems
Emergency Communications

Information
File Management
Application Development
File Management Software
IVR Software
Call Center Software
Call Center Technology
Software Toolkit
Windows Development
Telecommuting Software
Remote Agent Software
Predictive Dialer
Predictive Dialing Software
Business Phone Systems
B2B Phone System
Auto Dialers
Predictive Dialers
Phone Dialers
Autodialing
Auto Dialer Software
Automatic Dialer Solutions
CRM Software Solutions
Predictive Dialer Software
Autodialer Software



<! ************** MAIN BODY ************************************************>

DSC Tech Library



Application Development Toolkit Software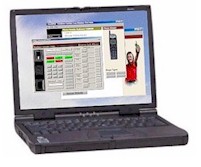 This section of our technical library presents information and documentation relating to Application Development software and products. To develop new or upgrade legacy applications for today's network environments, the NDK components TRANSACT, FASTPlus, EZTRAN, and THIN CLIENT are required as a minimum. A copy of the THIN CLIENT is required for each PC accessing the final application. The NDK / Server software component can reside on UNIX, LINUX, or a Windows/NT server.




FASTPLUS - File Management System
FASTPlus is a robust, on-line, multi-key file management system that has proven its reliability and performance at hundreds of sites through the years. The system provides fast and powerful ISAM (Indexed Sequential Access Method) record storage and access for large files. FASTPlus is also capable of supporting large numbers of concurrent users in the most demanding large file environment and over networks. Menu driven file utility programs provide activity information, such as what files are open by which users.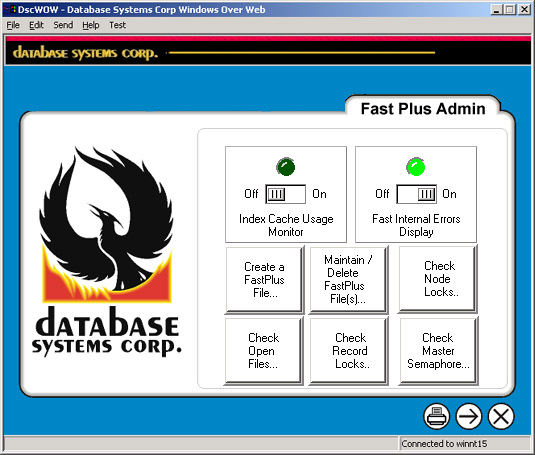 File template and usage information can be displayed and files can be quickly built, dumped or reorganized. Software Libraries are provided for both native development and emulation of other ISAM systems. FASTPlus is COBOL, FORTRAN, and C friendly, and is often used for native COBOL ISAM access.
FASTPlus Product Features
Especially suited for large scale ISAM databases.
Large file sizes (spans disk partitions).
Large number of concurrent users.
Full support for cross-network concurrence handling
Powerful menu driven monitoring and maintenance utilities.
On-line file integrity checking capability.
Multiple key types supported, no required primary key.
Up to 199 indexes per file.
Non-contiguous keys supported, up to 128 bytes per key.
In-place file reorganization.
Ability to extract deleted records for recovery
Optionally recovers deleted record space during processing.
Optionally compress duplicate characters.
Comprehensive subroutine library.
Performance Features
State-of-the-art optimized B-tree design.
Optimized duplicate key processing.
Efficient concurrence control using memory, semaphores and spin locks.
Advanced caching of both data and control information.
Configurable cache size for optimal performance.
Variable block packing density.
Fast recovery after system failure.
---
<! *************** END OF MAIN *******************************************>