Automatic Call Distribution
Predictive Dialer
Business Phone Systems
Office Phone Systems
VOIP Service
Internet Phone Service
IP Phone Service
Phone Software
Softphone IVR System
Computer Phone Software
Internet Phone Software
Softphone Phone System
Computer Telephony Solution
Text To Speech Demo
Text To Voice Software

Information
VOIP and Call Centers
Computer Telephony Integration
CTI Software
ACD and CTI
Linux CTI Solutions
CRM and CTI
Softphone Phone Systems
Soft Phone Solutions
Linux IVR Software
Linux Computer Telephony
CTI IVR Solutions
CTI and DNIS Applications
ANI and CTI development
CTI Telephony Products
Phone Software
CTI Telephony Vendors
Text To Speech
Computer Telephony Software
CTI Programming
Softphone Systems
Telephony Software
Computer Phone System
Text To Voice
CTI Applications
Softphone Software
Telephone Software
CTI Middleware



<! ************** MAIN BODY ************************************************>

DSC Tech Library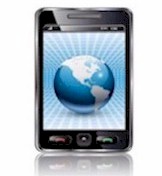 This section of our technical library presents information and documentation relating to Internet Phone Software and Computer Telephony Integration software and products. Computer Telephony Integration CTI software is a rich set of phone software library routines that enable application programs to control your phone system. This comprehensive CTI software lets you increase employee productivity, enhance customer service and reduce costs by combining the capabilities of our PACER phone system with the custom functionality of your Windows, Unix or Web applications. Data collected by your phone ACD (Automatic Call Distribution) or IVR (Interactive Voice Response) systems can be passed to your existing PC, Unix or Web applications through our phone software. The PACER predictive dialer can automatically call your customers and pass only connected calls to your agents. With our computer telephony software, your telephone and computer work together to provide cost-saving benefits.


---
CTI in CRM Solutions
---


The following is an extract from the article "CTI's Role in CRM Solutions" by Michael K. Wheeler from CRM Magazine.

"CTI, or Computer Telephony Integration, refers to the linking of computer software and telephone equipment to answer calls, accept and provide data and, in some cases, route calls to agents. At a call center, CTI can provide a screen pop, allowing data about the caller to arrive instantaneously on the agent's PC screen as she answers the customer's call. Such value-added services have become potentially decisive differentiators in today's crowded, complex marketplace where a premium is placed on superior customer support. High-quality service, moreover, inevitably results in highly satisfied customers and high levels of repeat and referral business.
The Role CTI Can Have in CRM Solutions
According to a study done by AT&T, 27 percent of customers who can't get through to a company's 800 number buy elsewhere or skip the transaction entirely. Companies using CTI in conjunction with their 800-number service make sure customers get through.

CTI can have a profound effect on CRM. Today, the majority of CTI applications are being built for call centers. Agents working in call centers place outgoing calls, answer incoming calls, ask callers for information or provide services. While handling calls, agents often use desktop computers to enter or retrieve information. The typical CTI call center makes use of products and services from several different sources: public and private networks; voice switches; automatic call distributors; hardware and software from computer vendors; specialized business applications from software suppliers; and components such as voice response units, voicemail systems, call sequencers, predictive dialers and fax machines.

Some of the major call center CTI Application Functions relevant to CRM are the following:
Intelligent Transfer.
If an inquiry is too complex for interactive voice response, the CTI system uses information collected from the caller by the IVR unit to transfer the call to the appropriate group of agents or perhaps to the particular agent who normally handles the caller's account. When the agent answers the call, the customer's data file is already on the agent's computer screen, eliminating the need for the agent to repeat the questions asked by the IVR unit.
Coordinated Voice/Data Transfer.
This function forwards onscreen customer information at the same time a customer call is transferred. If the call must be transferred from the original agent to another department or supervisor, the call and the data--including any updated information added by the agent--will be forwarded. Intelligent Answering.
This function uses Automatic Number Identification (ANI) information from the telephone system to bring up an appropriate screen for each incoming call. ANI is a service offered by telephone networks that provides the billing directory number associated with a calling party. Here's how it works in a CTI application: When a customer calls an 800 number to order from a catalog, the call arrives at the call center with the caller's telephone number. The telephone number is passed to a computer. The computer looks up the number in its database and identifies the caller (if it is a person who has placed an order before and is calling from the same number). The computer then accesses the customer's order screen, passes it on to an agent, and the voice call is put through to that agent...."


---
To view the entire article, please visit CRM Magazine. <! *************** END OF MAIN *******************************************>


---