CRM Software Solutions
Application Software Development
CRM Applications
Help Desk Software
CRM Software Company
Direct Response Marketing Software
Contact Management Software
Phone Auto Attendant
Mortgage Marketing
Inbound Telemarketing Outbound Telemarketing
Mortgage Software
CRM Software Features
IVR Systems
Customer Service Software
CRM Solution & Call Center Software
Voice Broadcasting Service
Appointment Reminders

Information
CRM Software Design
CRM Best Practices
CRM Application Software
Customer Experience Management
CRM Solutions
CRM Services
Windows CRM Solutions
CRM Software
CRM Vendors
Remote Agent CRM
CRM and IVR
Telemarketing Software
Direct Response Marketing
Direct Marketing Software
Computer Telephony CRM
Contact Center Software
Linux CRM SOftware
Customer Relationship Management
Telemarketing CRM
Call Center CRM
Virtual Call Center CRM
CRM Application Software
CRM Software Features



<! ************** MAIN BODY ************************************************>

DSC Tech Library



Customer Relationship Management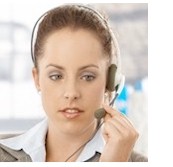 This section of our technical library presents information and documentation relating to CRM Vendors and Customer relationship management software and products. Providing customer service is vital to maintaining successful business relationships. Accurate and timely information provided in a professional manner is the key to any business and service operation. Telemation, our CRM software application, was built on this foundation. But the flexibility to change is just as important in this dynamic business environment. Telemation call center software was designed with this concept from the very beginning. That is why so many call center managers, with unique and changing requirements, have chosen and continue to use Telemation CRM software as their solution. Our Telemation CRM solution is ideally suited for call center service bureaus.

The following is an article relating to the CRM industry.


---
<! ***********************Start of CRM Software Article***************************************! >
CRM, Success, and Best Practices (Part II)
By: Glen S. Petersen, GSP & Associates, Inc.


The Model
The statistical studies indicated the need for senior management leadership in terms of
A commitment to embracing CRM as a strategic and operational philosophy.


The creation of a compelling message to the organization that addresses the necessity for change and the consequences of not acting on these issues.


The establishment of a change process for moving from internally focused performance metrics to customer behavior based metrics.


The dedication of staffing and funding commensurate with initiative needs and its importance to the organization.
Although CRM success is certainly dependent on these senior management actions, for CRM to be effective as an operational strategy, it requires a receptive culture that subscribes to key operating principles such as
Results Orientation
Excellence is dependent on balancing and satisfying the needs of all relevant constituencies, shareholders, employees, customers, and partners.

Customer Focus
The customer is the final arbiter of the quality and value of the product and service. Performance is best optimized by acquiring, developing, and retaining profitable customers.

Leadership
The behavior of a company's leaders creates a clarity and unity of purpose within the organization and a culture in which people excel.

Management by Processes and Facts
Effectiveness is leveraged when companies understand and manage inter-related activities and operational decisions are made using reliable information.

People Development and Involvement
The full potential of the employees of a company are best released through shared values, a culture of trust, and investment in the development of employees.

Continuous Improvement
Long-term performance is best achieved through a sharing of knowledge and improvement through closed loop processes.

Partner Development


The creation of mutual benefits is the framework for long-term productive relationships.
---
Page [1] [2] [3] Next Page
---
About GSP & Associates
GSP & Associates, Inc. is a consultancy that is dedicated to helping user organizations to leverage their investment in CRM related tools. The company provides expertise in the strategic and operational application of CRM tools, sales tools, sales process modeling, and business case development and ROI analysis.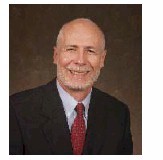 About The Author
Glen S. Petersen is an internationally recognized speaker, writer, practitioner, and thought leader in the Customer Relationship Management (CRM) and e-Business industries. Mr. Petersen has held senior level management positions with systems integration and end user organizations. As a visionary and early adopter of Sales Force Automation (SFA), in 1986 Mr. Petersen led one of the first successful national implementations of SFA in the United States. Realizing the tremendous future of this new technology, Mr. Petersen joined a SFA software start-up company in 1988 and had the pleasure of working with many of the pioneering organizations that deployed sales force automation at a time when most organizations were unaware of its existence. In 1991, Mr. Petersen left the vendor community to do consulting. This experience combined with his background in operational and strategic planning places Mr. Petersen in a unique position to advise and assist clients in this challenging area of change management and technology integration. During this period, Mr. Petersen has developed a number of proprietary facilitation techniques, which help organizations to better understand the potential of these technologies, and how to rally the organization around a single threaded, phased implementation approach. Prior to founding GSP & Associates, Mr. Petersen was Senior Vice President at ONE, Inc. and Ameridata, a $1.3B provider of hardware, software, and services. In these positions, Mr. Petersen sold and directed operational strategy engagements and helped major corporations articulate and justify their CRM and e-Business initiatives.

Mr. Petersen is the author of six books:
High-Impact Sales Force Automation: A Strategic Perspective
CRMS: ROI & Results Measurement
CRM Leadership and Alignment in a Customer Centric World
ROI: Building the CRM Business Case
CRM Best Practices: Self Assessment
Making CRM An Operational Reality
Mr. Petersen can be reached at 505-771-1956 or gpetersen@competitiveperformance.com




---


<! *************** END OF MAIN *******************************************>