CRM Software Solutions
Application Software Development
CRM Applications
Help Desk Software
CRM Software Company
Direct Response Marketing Software
Contact Management Software
Phone Auto Attendant
Mortgage Marketing
Inbound Telemarketing Outbound Telemarketing
Mortgage Software
CRM Software Features
IVR Systems
Customer Service Software
CRM Solution & Call Center Software
Voice Broadcasting Service
Appointment Reminders

Information
CRM Software Design
CRM Best Practices
CRM Application Software
Customer Experience Management
CRM Solutions
CRM Services
Windows CRM Solutions
CRM Software
CRM Vendors
Remote Agent CRM
CRM and IVR
Telemarketing Software
Direct Response Marketing
Direct Marketing Software
Computer Telephony CRM
Contact Center Software
Linux CRM SOftware
Customer Relationship Management
Telemarketing CRM
Call Center CRM
Virtual Call Center CRM
CRM Application Software
CRM Software Features



<! ************** MAIN BODY ************************************************>

DSC Tech Library



Customer Relationship Management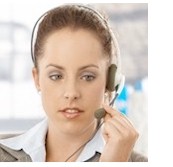 This section of our technical library presents information and documentation relating to CRM Vendors and Customer relationship management software and products. Providing customer service is vital to maintaining successful business relationships. Accurate and timely information provided in a professional manner is the key to any business and service operation. Telemation, our CRM software application, was built on this foundation. But the flexibility to change is just as important in this dynamic business environment. Telemation call center software was designed with this concept from the very beginning. That is why so many call center managers, with unique and changing requirements, have chosen and continue to use Telemation CRM software as their solution. Our Telemation CRM solution is ideally suited for call center service bureaus.

The following is an article relating to the CRM industry.


---
<! ***********************Start of CRM Software Article***************************************! >
CRM, Success, and Best Practices
By: Glen S. Petersen, GSP & Associates, Inc.


In Search of a Charter
Customer relationship management (CRM) represents a powerful and sophisticated set of software applications that are designed to leverage the efforts of customer-facing functions such as sales, marketing, and customer service. The CRM industry continues to flounder due to high costs and perceived high failure rates. Despite thousands of pages of analyst reports and hundreds of books written on the subject, the industry and the end user community appear to miss the point that the technology has outpaced the development of a management strategy to use it. Experience has shown and statistical research verifies that success comes when senior management is directing the effort with the right level of leadership. If the industry wants to reduce the "road kill" of failed projects and help user organizations get on track, it needs to adopt a new set of best practices that will lead to economic success and prosperity for the industry. This article is part of a two part series that will define the framework and rationale for such a set of best practices.
In Search of a Definition
Despite the fact that CRM has been part of the business vocabulary for seven or eight years now, the exact definition has eluded the industry since its inception. Some definitions have emphasized that CRM involves technology while other definitions balance this orientation with references to business strategy or culture.

From a technology standpoint, few professionals would argue that CRM embraces an integrated set of applications (referred to as a suite of products if sourced from one vendor) that address the functional needs of sales, marketing, customer service, help desk, and field service. Applications are linked to a database that contains all the interactions with prospects and customers. The database is integrated with an analytics tool that can be used for report generation and the identification of patterns in customer behavior that are not discernable through human observation and analysis.
In Search of Success
This brings us to the tricky part of the definition. What is the purpose of deploying these tools? For the most part, the objectives have revolved around vague notions of being customer centric, being closer to the customer, or making the customer more satisfied. So user organizations have essentially been told that they need to purchase very expensive technology for the purpose of being customer centric (a concept whose definition remains illusive). Is it no wonder that the industry has a problem with achieving much less defining success?

From the outset of the industry, analysts have challenged the CRM vendor community to justify the large investments required to deploy this technology. The vendor response has been to identify case studies that demonstrated success. Although some analysts have attacked vendor credibility in terms of user satisfaction with their respective system, an equally fundamental issue can be raised regarding what constitutes success. According to various vendor web sites, success can be construed as any of the following:
The application works according to specification.


The application was deployed on-time and on-budget.


The application was deployed in a short time period.


The end user reduces operational costs.


The end user claims success.


The end user organization claims a return on investment (ROI).
Before becoming overly critical of vendors, we must remember that a vendor can only describe what the user organization shares. Within the user's organization, perception of success can vary by an individual's level and role in the CRM initiative.
The IT perspective could focus on application functionality and reliability.


Project management emphasis could be on budget and schedule.


User's focus on the friendliness of the interface and the ability to meet personal goals.


Functional management is oriented to meet goals and stay within budget.


Senior management tends to focus on profit and budget levels and may or may not view CRM as a business strategy.
If we have an initiative whose objective is murky and we have vendors and user organizations with varying definitions of success, it should be easy to understand how one could claim varying levels of victory or disaster within the same initiative.

So why discuss these vulnerabilities? As with any technology-based industry, hype tends to overshadow reason and clarity. We need to look beyond the headlines to assess the validity of the message. Success can be claimed in numerous ways, but if the objective of the organization is to increase shareholder wealth, then an investment in a CRM system must be linked to expectations of leveraging financial performance. This implies that the CRM initiative generates an acceptable ROI that can be objectively assessed by the organization. Though many organizations are motivated to pursue CRM with such an economic objective, few take the time to assess what they will do differently that will create this desired change in performance. In these situations, the company embraces CRM with the hope of becoming customer centric and the results are all too predictable—another case of CRM failure. Hope is not a strategy and history has demonstrated that fact on a consistent basis. On the other extreme, a well documented ROI analysis provides an organizational roadmap that identifies cause and effect relationships that force the organization to think through the operational aspects of CRM and set meaningful goals that lead to performance improvement. Success needs to be assessed on the basis of ROI and one can legitimately challenge the inclusion of initiatives that failed to base their decision on something less than this perspective. Can software ever overcome the limitations of a deployment that is based on wishful thinking?
In Search of Best Practices
Within the CRM industry, the term best practices can be defined in a number of ways depending on context. Each context has evolved over time. When the industry was in its infancy, the question of best practice revolved around the notion of the "ten do's" (or "don'ts") associated with deploying the technology. These lists typically addressed action items such as gaining end user participation, proper budgeting for training, phased implementation, etc. Most of these admonitions are still applicable but do they guarantee success in the context of financial objectives? If success revolved around this sense of best practice then is it reasonable that the industry would experience the current level of failure?

As the industry matured, some vendors created comprehensive vertical applications that eliminated the need for extended design and configuration lead-times, and associated costs. However, the downside of this capability is that user organizations must essentially adopt the embedded processes to avail themselves of the benefits of rapid deployment and manageable software maintenance costs. To make this situation more palatable, the processes are referred to as best practices. Again, in the vendor's defense, the embedded processes do often represent an improvement in approach and design. Nevertheless, there is an obvious trade-off of acceptance versus deployment cost.

The last set of best practices address CRM more holistically by addressing the strategy and change management aspect of the initiative. These best practices embrace the principles of the prior two sets while addressing the need for senior management involvement and an understanding of CRM results in a cause-and-effect perspective. Before describing the nature of these best practices, the next section will summarize the discussion regarding the creation of an actionable definition for CRM.


---
Next Page (CRM and Success)
---
About GSP & Associates
GSP & Associates, Inc. is a consultancy that is dedicated to helping user organizations to leverage their investment in CRM related tools. The company provides expertise in the strategic and operational application of CRM tools, sales tools, sales process modeling, and business case development and ROI analysis.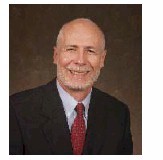 About The Author
Glen S. Petersen is an internationally recognized speaker, writer, practitioner, and thought leader in the Customer Relationship Management (CRM) and e-Business industries. Mr. Petersen has held senior level management positions with systems integration and end user organizations. As a visionary and early adopter of Sales Force Automation (SFA), in 1986 Mr. Petersen led one of the first successful national implementations of SFA in the United States. Realizing the tremendous future of this new technology, Mr. Petersen joined a SFA software start-up company in 1988 and had the pleasure of working with many of the pioneering organizations that deployed sales force automation at a time when most organizations were unaware of its existence. In 1991, Mr. Petersen left the vendor community to do consulting. This experience combined with his background in operational and strategic planning places Mr. Petersen in a unique position to advise and assist clients in this challenging area of change management and technology integration. During this period, Mr. Petersen has developed a number of proprietary facilitation techniques, which help organizations to better understand the potential of these technologies, and how to rally the organization around a single threaded, phased implementation approach. Prior to founding GSP & Associates, Mr. Petersen was Senior Vice President at ONE, Inc. and Ameridata, a $1.3B provider of hardware, software, and services. In these positions, Mr. Petersen sold and directed operational strategy engagements and helped major corporations articulate and justify their CRM and e-Business initiatives.

Mr. Petersen is the author of six books:
High-Impact Sales Force Automation: A Strategic Perspective
CRMS: ROI & Results Measurement
CRM Leadership and Alignment in a Customer Centric World
ROI: Building the CRM Business Case
CRM Best Practices: Self Assessment
Making CRM An Operational Reality
Mr. Petersen can be reached at 505-771-1956 or gpetersen@competitiveperformance.com




---


<! *************** END OF MAIN *******************************************>