CRM Software Solutions
Application Software Development
CRM Applications
Help Desk Software
CRM Software Company
Direct Response Marketing Software
Contact Management Software
Phone Auto Attendant
Mortgage Marketing
Inbound Telemarketing Outbound Telemarketing
Mortgage Software
CRM Software Features
IVR Systems
Customer Service Software
CRM Solution & Call Center Software
Voice Broadcasting Service
Appointment Reminders

Information
CRM Software Design
CRM Best Practices
CRM Application Software
Customer Experience Management
CRM Solutions
CRM Services
Windows CRM Solutions
CRM Software
CRM Vendors
Remote Agent CRM
CRM and IVR
Telemarketing Software
Direct Response Marketing
Direct Marketing Software
Computer Telephony CRM
Contact Center Software
Linux CRM SOftware
Customer Relationship Management
Telemarketing CRM
Call Center CRM
Virtual Call Center CRM
CRM Application Software
CRM Software Features



<! ************** MAIN BODY ************************************************>

DSC Tech Library



Customer Relationship Management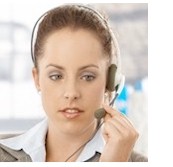 This section of our technical library presents information and documentation relating to CRM Vendors and Customer relationship management software and products. Providing customer service is vital to maintaining successful business relationships. Accurate and timely information provided in a professional manner is the key to any business and service operation. Telemation, our CRM software application, was built on this foundation. But the flexibility to change is just as important in this dynamic business environment. Telemation call center software was designed with this concept from the very beginning. That is why so many call center managers, with unique and changing requirements, have chosen and continue to use Telemation CRM software as their solution. Our Telemation CRM solution is ideally suited for call center service bureaus.

The following is an article relating to the CRM industry.


---
<! ***********************Start of CRM Software Article***************************************! >
Best Practices and Customer Relationship Management (CRM)
By: Glen S. Petersen, GSP & Associates, Inc.

CRM is a concept that represents the convergence of two somewhat independent thoughts. The idea of treating customers as individuals having unique needs has been attributed to the work of Don Peppers and Martha Rogers, authors of the 1 to 1 Marketing books. A parallel thread comes from the systems technology industry and is based on the idea that customer data should reside in a single database that is accessible to all elements of the organization that touch the customer. This concept of a shared database was quickly followed by a wave of mergers in the industry as the various vendors attempted to integrate sales, marketing, call center, and field service applications into one unified solution that is referred to as CRM. So the CRM industry was spawned in the late 1990s as the next big idea which ran in close relationship with the dot-com era.

As with many technology-based initiatives, the concept of CRM tends to be confused with techno babble, hype, and vague terminology such as being customer centric. The implied message is that if you are not customer centric, then you will be doomed to competitive oblivion. On the other side of the equation, there is the 1 to 1 movement, which is presenting case after case of companies successfully leveraging this concept. This energy in the industry has caused many organizations to pursue CRM as some type of competitive silver bullet that merely requires the implementation of the right technology. The result is all too predictable, a long string of failures with everyone blaming the vendor community for over-promising and under-delivering.

Although it is easy to fault the vendor community, the real issue is the failure to comprehend CRM as an operational strategy. What does CRM imply? What does being customer centric imply? CRM basically challenges the organization to reassess how it operates. At the heart of the concept is the requirement to manage on the basis of customer profitability and customer life cycle management. In simple terms, it challenges the organization to mange customer profitability as a portfolio. This implies:
Maximizing the potential of existing customers
Acquiring new customers that are profitable or have the potential to be so
Retaining customers who are profitable
But within the typical functionally siloed organization, who owns the customer much less customer profitability? Although no one will say that they are anti-customer, just consider for a moment how organizations operate. The underlying assumption is that if the functions achieve their goals, then the results will be profitable growth; although this may be true, is this the real driver (cause and effect) of performance? To achieve profitable growth, there must be a positive change in the behavior of the customer portfolio. The stock market recognizes this by dinging companies that achieve profit through cost reduction because investors know that this is a short-term and perhaps destructive strategy. Now consider the performance of the functions:
Sales tends to be evaluated on the ability to make quota and stay within budget. Where is the customer or profitability in that equation?
Marketing is structured around products, services, and programs. Who is responsible for solutions?
Call centers and field services are managed to contain cost and minimize risk.
Credit management is managed to positively impact cash flow and minimize risk.
It is not difficult to assess that CRM represents organizational change, and therefore, requires significant senior management leadership and guidance. Yet, senior management is prone to view CRM as a technology initiative, and then wonder what's wrong with IT when they cannot deliver the benefits.

At this point, it would be fair to ask, if CRM represents such a large commitment both in terms of systems investment and change management, what's at stake? Anyone who is close to the marketplace recognizes that competition, communicating with the market, and customer sophistication are more complex than ever. No organization can afford waste; yet, from a sales and marketing standpoint, most organizations do not know what is working and why. Lacking these insights, companies must make guesses that are increasingly risky; this includes status quo. The only viable strategy is to better understand customers and build relationships with them. Organizations that fail to implement CRM productively lose on three fronts:
They waste resources on implementing technology
They fail to leverage any benefits
They poison the well for future customer oriented initiatives (credibility).
This does not say that a revived CRM program cannot rise like a Phoenix, but the prospects are unfavorable.

Having established this operational perspective, what do Best Practices say about avoiding the pitfalls and being successful with CRM? The following outline provides a capsule view of the issues that must be effectively addressed to achieve success with CRM:
1. Policy and Strategy—Is the organization committed to CRM as an operational strategy, and is that commitment documented in the mission, vision and long-term plan?
2. Employees—Research confirms that if an organization does not truly value its employees, it is going to be reflected in interactions with customers. Performance metrics musbe aligned with customer profitability and customer behavior.
3. Customers—Is the organization committed to measuring customer profitability and establishing meaningful customer behavior metrics that will be used for decision making? If it is business as usual then don't bother implementing CRM.
4. Partners—CRM challenges the organization to examine how well partners add value to the customer base and to invest in infrastructure to improve profitable and quality value delivery.
5. Processes—The company must realize that the delivery of customer value is achieved through processes that cross functional lines (think about lead management and credit approvals). An executive must own the performance of each major process and be accountable for its performance. Performance metrics must be aligned with the desired customer behaviors.
6. Results—Specific metrics and goals must be established relative to what the organization will look like and be capable of, if success is achieved. This requirement is 180 degrees opposite of what is observed today. Most organizations do not define success (silver bullet mentality), and therefore, lack the ability to manage the investment and organizational change. How can an organization say they failed, when they never defined success?
7. Leadership—Most post-implementation assessments identify a lack of senior management involvement and commitment as a source of failure. Senior management must be on the playing field, not the sidelines.
8. Program Management—This is not a play on words. Success is not defined by "on time" and "on budget." Success requires achieving operational results, which is the focus of program management.
9. Change Management—There is no doubt that CRM represents organizational change. The change initiative must run in parallel with the implementation and senior management must commit the correct level of investment to ensure that the strategy and capabilities become institutionalized; this is a forgotten and under-funded aspect of most initiatives.
So what does CRM hold for credit management? As one of the key processes that touch the prospect and customer, these interfaces must be assessed in the context of how they impact the delivery of value and customer profitability over the life cycle of the customer. This should be good news from the standpoint that the alignment of effort between sales, marketing, and finance should be improved. However, at the same time, expectations may be elevated. Consider that prospects may view the decision cycle time and flexibility of credit programs to be an essential part of their purchase decision process. Certainly the pressure on banks and mortgage brokers reflects increased pressures on decision time but also providing options or advice as to the best program for the customer. These demands place the credit function in a very visible and key relationship with marketing and sales success. CRM offers the tools to be successful in this brave new world; but success is not automatic and if your organization is contemplating this technology or has been unsuccessful with a deployment it needs to assess its understanding of the requirements and embrace best practices.


---
About GSP & Associates
GSP & Associates, Inc. is a consultancy that is dedicated to helping user organizations to leverage their investment in CRM related tools. The company provides expertise in the strategic and operational application of CRM tools, sales tools, sales process modeling, and business case development and ROI analysis.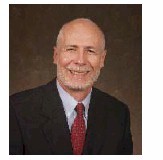 About The Author
Glen S. Petersen is an internationally recognized speaker, writer, practitioner, and thought leader in the Customer Relationship Management (CRM) and e-Business industries. Mr. Petersen has held senior level management positions with systems integration and end user organizations. As a visionary and early adopter of Sales Force Automation (SFA), in 1986 Mr. Petersen led one of the first successful national implementations of SFA in the United States. Realizing the tremendous future of this new technology, Mr. Petersen joined a SFA software start-up company in 1988 and had the pleasure of working with many of the pioneering organizations that deployed sales force automation at a time when most organizations were unaware of its existence. In 1991, Mr. Petersen left the vendor community to do consulting. This experience combined with his background in operational and strategic planning places Mr. Petersen in a unique position to advise and assist clients in this challenging area of change management and technology integration. During this period, Mr. Petersen has developed a number of proprietary facilitation techniques, which help organizations to better understand the potential of these technologies, and how to rally the organization around a single threaded, phased implementation approach. Prior to founding GSP & Associates, Mr. Petersen was Senior Vice President at ONE, Inc. and Ameridata, a $1.3B provider of hardware, software, and services. In these positions, Mr. Petersen sold and directed operational strategy engagements and helped major corporations articulate and justify their CRM and e-Business initiatives.

Mr. Petersen is the author of six books:
High-Impact Sales Force Automation: A Strategic Perspective
CRMS: ROI & Results Measurement
CRM Leadership and Alignment in a Customer Centric World
ROI: Building the CRM Business Case
CRM Best Practices: Self Assessment
Making CRM An Operational Reality
Mr. Petersen can be reached at 505-771-1956 or gpetersen@competitiveperformance.com




---


<! *************** END OF MAIN *******************************************>