CRM Software Solutions
Application Software Development
CRM Applications
Help Desk Software
CRM Software Company
Direct Response Marketing Software
Contact Management Software
Phone Auto Attendant
Mortgage Marketing
Inbound Telemarketing Outbound Telemarketing
Mortgage Software
CRM Software Features
IVR Systems
Customer Service Software
CRM Solution & Call Center Software
Voice Broadcasting Service
Appointment Reminders

Information
CRM Strategy
CRM Software Design
CRM Best Practices
CRM Application Software
Customer Experience Management
CRM Solutions
CRM Services
Windows CRM Solutions
CRM Software
CRM Vendors
Remote Agent CRM
CRM and IVR
Telemarketing Software
Direct Response Marketing
Direct Marketing Software
Computer Telephony CRM
Contact Center Software
Linux CRM SOftware
Customer Relationship Management
Telemarketing CRM
Call Center CRM
Virtual Call Center CRM
CRM Application Software
CRM Software Features



<! ************** MAIN BODY ************************************************>

DSC Tech Library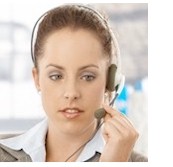 This section of our technical library presents information and documentation relating to CRM Vendors and Customer relationship management software and products. Providing timely customer contact information is vital to maintaining successful business environment. Accurate information provided in an organized and thoughtful manner is the key to any business success. TELEMATION, our CRM and contact center software, was built on this foundation. The ability to modify your Customer Relationship Management software is just as important in this ever changing business environment. Our customer contact management and CRM call center software was developed initially with this concept. Our Telemation Customer Relationship Management solution and contact center software is ideally suited for call centers throughout the world.


---
<! ***********************Start of CRM Software Article***************************************! >
A Mini Crash Course in CRM Best Practices
---


The following is an extract from the article "A Mini Crash Course in CRM Best Practices" by Jim Dickie from CRM Magazine:

"Last month I shared some of the results we obtained during our recent review of over 200 customer relationship management (CRM) projects. I would like to continue sharing best practices ideas again this month, since we have found the advice, coaching and counsel of those who have already attempted a CRM project to be invaluable to companies just starting down that path.

But this time I would like to dive a bit deeper into the specific tactics CRM teams have shared with us. While we have obtained hundreds of great suggestions over the years, the following five will benefit any firm taking on the challenge of sales or service reengineering.
Search For Excellence
I speak at several of the major CRM conferences every year. These events are a great opportunity for exposure to the features and functions of the various CRM systems available, but that is only half of the equation. As the head of one sales reengineering initiative put it, "Going to one of those shows is like going to a Home Depot Super store. You can walk down the aisle and see all the advances in building materials: fireproof dry wall, energy-efficient insulation material, glare-reduction lighting and windows, etc. All of this is helpful, but not nearly as useful as touring a completed house built with those materials and talking to the general contractor about what he learned during the job."

We encourage our clients to go on a "tour of homes" before they start their projects. A great place to start is to look at the firms your company buys from and see how they are using CRM. For example, if you buy from Compaq, ask to see its call center. Compaq regularly runs tours through its facility, showing how all the pieces of CRM operate together to do a world-class job of handling customer inquiries.

Or if you are buying communications systems from Cisco, find out how CRM helped the company do $8 billion a year over the intranet. Using Federal Express to move your packages? Ask to see how it is leveraging CRM to better service customers. Your suppliers have a vested interest in helping your company continue to succeed. Ask them to let you tour their "CRM house," and you will get a wealth of insights into how to build your own.
Put A Stake In The Ground
David Thomas from Pitney Bowes recently offered a great suggestion at a conference where we copresented. In reviewing his company's recent successful CRM project (another home to tour if you have order error problems), he pointed out that one of the first things Pitney Bowes did was write a mission statement. The statement was as follows:

Deliver a world-class price quote and configure solution and related supporting processes that can be implemented to a cross-section of the sales force to increase our systems business and overall sales productivity.

The value of a simple statement like this is enormous. Forcing your organization to agree up front on the expectations of the initiative will eliminate any misconceptions people have about the project's goal. It also becomes the roadmap for the project so that at any time in the future you can pull it out and see if you are still on course. As one of America's great philosophers, Yogi Berra, is credited with saying, "If you don't know where you are going, you'll probably end up somewhere else."

"Frequently we have seen the goal of a project shift over time from getting a system out that solves problems, to getting a system out-period......"


---

To view the entire article, please visit www.destinationcrm.com.


---