CRM Software Solutions
Application Software Development
CRM Applications
Help Desk Software
CRM Software Company
Direct Response Marketing Software
Contact Management Software
Phone Auto Attendant
Mortgage Marketing
Inbound Telemarketing Outbound Telemarketing
Mortgage Software
CRM Software Features
IVR Systems
Customer Service Software
CRM Solution & Call Center Software
Voice Broadcasting Service
Appointment Reminders

Information
Creating CRM Strategies
CRM Strategy
CRM Software Design
CRM Best Practices
CRM Application Software
Customer Experience Management
CRM Solutions
CRM Services
Windows CRM Solutions
CRM Software
CRM Vendors
Remote Agent CRM
CRM and IVR
Telemarketing Software
Direct Response Marketing
Direct Marketing Software
Computer Telephony CRM
Contact Center Software
Linux CRM SOftware
Customer Relationship Management
Telemarketing CRM
Call Center CRM
Virtual Call Center CRM
CRM Application Software
CRM Software Features



<! ************** MAIN BODY ************************************************>

DSC Tech Library



Customer Relationship Management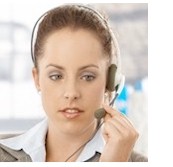 This section of our technical library presents information and documentation relating to CRM Vendors and Customer relationship management software and products. Providing timely customer contact information is vital to maintaining successful business environment. Accurate information provided in an organized and thoughtful manner is the key to any business success. TELEMATION, our CRM and contact center software, was built on this foundation. The ability to modify your Customer Relationship Management software is just as important in this ever changing business environment. Our customer contact management and CRM call center software was developed initially with this concept. Our Telemation Customer Relationship Management solution and contact center software is ideally suited for call centers throughout the world.


---
<! ***********************Start of CRM Software Article***************************************! >
Can Small Companies Benefit From CRM?
Many traditional CRM solutions are out of reach for SMBs, but there are choices for small firms to consider

by Dave Brown, president and CEO, EmergeCore Networks

For every one large U.S. business there are more than 900 small and medium companies in existence today. Yet, many traditional CRM solutions are out of reach for SMBs. There are, however, choices for small firms to consider.

Every small business needs to keep customer contacts and account activities up-to-date. Even a company of two to four people will find it imperative that this customer contact activity be recorded and tracked. A typical company can handle this basic function through the various components of programs like Excel and Outlook. For groups of fewer than 10 employees, this type of solution may suffice. However, it's important to recognize that in this simple implementation, each employee needs to keep the relevant programs installed and managed on a separate machine. The need to purchase, install, and manage upgrades to keep these installations identical does constitute a product and maintenance cost. As you assess the full cost of a homegrown solution, you may find that migrating to a basic CRM solution may make practical sense at an earlier point than you think.

As an organization moves beyond five to10 people, the process of consolidating customer data, staff activities, and ongoing background information on each client can quickly become a gargantuan task. At this point it is typical to discover that even with installation and maintenance costs set aside, a homegrown solution is no longer enough.

There is a resounding need among small businesses, particularly as they grow to 10 or more employees, to have the ability to not only manage centralized customer information, but to share and collaborate on that information across the organization. A company may be small, but its need to span a broad geographic area or to access centralized information remotely can still be immense.

At this level a company may want to evaluate one of the industry's free or low-cost CRM options. Several companies have recently launched free online CRM applications that provide the ability to organize existing and prospective customer data. As you consider these alternatives, look for an option that includes not only the ability to share data with coworkers, but also to coordinate work efforts. However, SMBs must also consider that in some free or low-cost implementations, they are entrusting the storage of their customer data to another organization.

For a solution that keeps customer data entirely in house, consider the value of getting a suitable CRM solution that comes embedded in, or that you can download into, your company's network device. And recognize that in any of the online or embedded entry-level options, there's no software to maintain or install.

In any beginning CRM implementation, watch for the ability to import contact records from Microsoft Outlook or from POP email accounts. This will prove to be extremely helpful in correlating your CRM records and activities with the rest of your team.

Entry-level CRM packages are still a relatively new development, but the ability to plan, schedule, and manage pre- and postsales activities is critical to small companies. The benefits of even a simple solution can allow businesses to reach out to their customers more effectively, and to add greater value to the services they provide.

These are the key elements that drive productivity and revenue for any company, small or large. So if you think your company is too small to benefit from a CRM implementation, it's time for you to think again.


---


<! *************** END OF MAIN *******************************************>