CRM Software Solutions
Application Software Development
CRM Applications
Help Desk Software
CRM Software Company
Direct Response Marketing Software
Contact Management Software
Phone Auto Attendant
Mortgage Marketing
Inbound Telemarketing Outbound Telemarketing
Mortgage Software
CRM Software Features
IVR Systems
Customer Service Software
CRM Solution & Call Center Software
Voice Broadcasting Service
Appointment Reminders

Information
CRM Strategy
CRM Software Design
CRM Best Practices
CRM Application Software
Customer Experience Management
CRM Solutions
CRM Services
Windows CRM Solutions
CRM Software
CRM Vendors
Remote Agent CRM
CRM and IVR
Telemarketing Software
Direct Response Marketing
Direct Marketing Software
Computer Telephony CRM
Contact Center Software
Linux CRM SOftware
Customer Relationship Management
Telemarketing CRM
Call Center CRM
Virtual Call Center CRM
CRM Application Software
CRM Software Features



<! ************** MAIN BODY ************************************************>

DSC Tech Library



Customer Relationship Management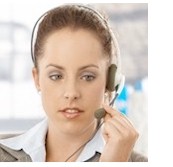 This section of our technical library presents information and documentation relating to CRM Vendors and Customer relationship management software and products. Providing timely customer contact information is vital to maintaining successful business environment. Accurate information provided in an organized and thoughtful manner is the key to any business success. TELEMATION, our CRM and contact center software, was built on this foundation. The ability to modify your Customer Relationship Management software is just as important in this ever changing business environment. Our customer contact management and CRM call center software was developed initially with this concept. Our Telemation Customer Relationship Management solution and contact center software is ideally suited for call centers throughout the world.


---
<! ***********************Start of CRM Software Article***************************************! >
The Future of Stand-Alone CRM
Companies must combine project management with CRM to extend and deepen client relationships.

by Scott DeFusco

The future of CRM software is not a rosy one for CRM-only vendors. Despite well-developed solutions adapted to meet the specific needs of differing business environments, companies will soon find that they cannot have CRM as their sole focus to the exclusion of other business solutions. Companies that focus on a single CRM solution will struggle as more holistic solutions offer clients a more integrated and tailored approach to streamlining their business processes.

Many companies today could achieve greater project performance and better client relationships if their CRM and project management systems and processes were integrated. When project management is not integrated with CRM, firms are missing many of the critical client interactions that occur during the course of executing a project. Project managers need access to all interactions--past and present--with a client to effectively leverage the relationship during the project delivery phase. Similarly, other stakeholders in the firm need to be aware of the critical interactions that project managers have with clients during the delivery of projects.

For these reasons, companies today--especially those in project management--know that CRM alone cannot run their business. In fact, companies that combine project management with CRM are able to extend and deepen their client relationships. CRM vendors struggling
Those CRM vendors that are not tied to specific back-office or enterprise resource planning (ERP) systems are struggling to find a voice. Companies are seeking integrated systems that link core management functions, such as planning, monitoring, accounting, and reporting, to maximize business performance. Once these components are integrated, all critical client information is then housed in one centralized system, allowing a company to streamline its business processes. Many CRM vendors have been espousing the fact that they can integrate into any ERP or business management system, but that's only true up to a point.

Although many companies are very good at CRM, they are not successfully integrating that functionality with other business systems like accounting, human resources, and project management. If a CRM solution is not integrated with project management, people in the firm may be unaware of issues the client is having with an ongoing project. Calling the client to push additional services with no acknowledgement of existing problems can be very frustrating to the client, and very costly to the company. The back- and front-end systems must work closely together to achieve success.

Technology vendors today are focusing on two main ways to meet the need for truly integrated systems. Some have acquired a CRM system and are selling it in concert with their ERP solution. They do this because it allows them to control the destiny of their solutions and offer a truly integrated product. Other ERP vendors have partnered with CRM vendors, but the resulting CRM component tends to be generic and must be customized for each specific application.

To succeed in this space, vendors must have a strong, vertical solution that meets both the ERP and CRM requirements of their clients in an integrated fashion. When these solutions are built and designed to work together, the vendor can best help ensure that the solution is meeting these specific needs. Whether the client is in professional services like government contracting, IT/information services, or construction, a vendor offering a tightly integrated solution knows exactly what goes into each module of the client's product and can provide market-oriented solutions for these increasingly segmented, specialized businesses.
The future of CRM
The standalone CRM company will not be a factor in business planning in the next five years. Companies will either be acquired by ERP or other companies, or will reemerge looking very different than they do now. CRM vendors are under pressure from all markets. To survive they will become much more niche-oriented. On the other hand, ERP vendors with no CRM solution will also begin to look different. They will need to offer functionality that allows them to partner with other vendors, or will have to build their own integrated solutions to be a factor in business planning.
About the Author
Scott DeFusco is vice president of design and product management, professional services automation for Deltek Systems Inc. With more than 8,000 customers, Deltek is the leading provider of enterprise resource planning solutions for project-based businesses and professional services firms. Deltek enables companies to maximize profitability and productivity by integrating all aspects of their businesses.


---


<! *************** END OF MAIN *******************************************>