CRM Software Solutions
Application Software Development
CRM Applications
Help Desk Software
CRM Software Company
Direct Response Marketing Software
Contact Management Software
Phone Auto Attendant
Mortgage Marketing
Inbound Telemarketing Outbound Telemarketing
Mortgage Software
CRM Software Features
IVR Systems
Customer Service Software
CRM Solution & Call Center Software
Voice Broadcasting Service
Appointment Reminders

Information
CRM Lead Tracking
CRM Data Success
CRM Software Design
CRM Best Practices
CRM Application Software
Customer Experience Management
CRM Solutions
CRM Services
Windows CRM Solutions
CRM Software
CRM Vendors
Remote Agent CRM
CRM and IVR
Telemarketing Software
Direct Response Marketing
Direct Marketing Software
Computer Telephony CRM
Contact Center Software
Linux CRM SOftware
Customer Relationship Management
Telemarketing CRM
Call Center CRM
Virtual Call Center CRM
CRM Application Software
CRM Software Features



<! ************** MAIN BODY ************************************************>

DSC Tech Library



Customer Relationship Management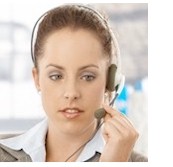 This section of our technical library presents information and documentation relating to CRM Vendors and Customer relationship management software and products. Providing timely customer contact information is vital to maintaining successful business environment. Accurate information provided in an organized and thoughtful manner is the key to any business success. TELEMATION, our CRM and contact center software, was built on this foundation. The ability to modify your Customer Relationship Management software is just as important in this ever changing business environment. Our customer contact management and CRM call center software was developed initially with this concept. Our Telemation Customer Relationship Management solution and contact center software is ideally suited for call centers throughout the world.


---
---
<! ***********************Start of CRM Software Article***************************************! >
State of the Art Lead Tracking
---


The following is an extract from the article "State of the Art Lead Tracking" by Pam Baker from CRM Daily:

"Capturing and acting on leads was supposed to be one of the big benefits of CRM and the crucial link in marketing automation success. For many companies, reality falls far short of expectations.

"Most companies lose track of between 40 percent and 80 percent of all leads somewhere along the sales cycle. Technologies are still struggling to close the loop," Yankee Group analyst Sheryl Kingstone told NewsFactor.
Into the Chasm
Lead capture is not difficult in most programs, say analysts. It is what happens after capture that leaves the effort wanting. "The chasm between collecting and acting still exists in most companies," Forrester vice president Erin Kinikin told NewsFactor.

Still, the method of capturing leads is crucial to effective use. "Lead escalation must be managed via business rules. If the rules are not set up or defined well, leads will be dropped. For example, the rules should include automatic notifications to management when leads are not being addressed," says Kingstone.

But the problem is not necessarily in the software. "No matter how good the technology, CRM strategy will never succeed without the staff adopting the technology and having the right business processes in place," Greg Gianforte, CEO and founder of RightNow, told NewsFactor.
Dropping the Ball
"Some of the world's largest companies don't have a common process for accurately tracking and managing leads," Bruce Cleveland, senior vice president of Siebel Systems, told NewsFactor.

In an effort to fill the void, the better-automated systems attempt to provide end-to-end visibility.

"CRM technology today is sophisticated enough to handle seamless communication across departments to ensure those valuable sales leads don't fall through the cracks," says Gianforte.
A Better Bridge
Best-of–breed programs have several commonalities, says Kingstone. They attribute leads to a specific marketing investment; treat hot, warm and cool leads differently and appropriately; assign high-priority leads to sales and low-priority leads to marketing for future promotions and offers; notify management when a lead is unaddressed; and, capture all costs and results for a more comprehensive evaluation of marketing activities.

"Enterprise CRM suites like Siebel and PeopleSoft have broadened their marketing footprint, but most are not as functionally rich as the best-of-breed vendors Channel 1, Marketsoft, Eloqua, and Aprimo. However, the suites offer broad functionality and potentially easier integration," Kingstone said.

But, she warns, "it is important to understand that the trade-off is not necessarily ease of integration , since integration is necessary for both CRM suites and best-of-breed marketing vendors......"


---

To view the entire article, visit www.crmdaily.com. <! ***************** End Of Page ****************>


---