CRM Software Solutions
Application Software Development
CRM Applications
Help Desk Software
CRM Software Company
Direct Response Marketing Software
Contact Management Software
Phone Auto Attendant
Mortgage Marketing
Inbound Telemarketing Outbound Telemarketing
Mortgage Software
CRM Software Features
IVR Systems
Customer Service Software
CRM Solution & Call Center Software
Voice Broadcasting Service
Appointment Reminders

Information
CRM Modeling Success
CRM Software Design
CRM Best Practices
CRM Application Software
Customer Experience Management
CRM Solutions
CRM Services
Windows CRM Solutions
CRM Software
CRM Vendors
Remote Agent CRM
CRM and IVR
Telemarketing Software
Direct Response Marketing
Direct Marketing Software
Computer Telephony CRM
Contact Center Software
Linux CRM SOftware
Customer Relationship Management
Telemarketing CRM
Call Center CRM
Virtual Call Center CRM
CRM Application Software
CRM Software Features



<! ************** MAIN BODY ************************************************>

DSC Tech Library



Customer Relationship Management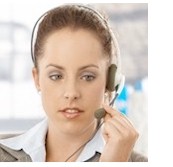 This section of our technical library presents information and documentation relating to CRM Vendors and Customer relationship management software and products. Providing timely customer contact information is vital to maintaining successful business environment. Accurate information provided in an organized and thoughtful manner is the key to any business success. TELEMATION, our CRM and contact center software, was built on this foundation. The ability to modify your Customer Relationship Management software is just as important in this ever changing business environment. Our customer contact management and CRM call center software was developed initially with this concept. Our Telemation Customer Relationship Management solution and contact center software is ideally suited for call centers throughout the world.


---
<! ***********************Start of CRM Software Article***************************************! >
Successful CRM Implementation: Expect the Unexpected
By Debra Chamra

It does not take a rocket scientist, psychic, or brain surgeon to realize that change is inevitable, and that dealing successfully with it is critical to organizational success. And improvement strategies, such as the implementation of Customer Relationship Management (CRM) system, is no exception. In fact, system conversions are often viewed in the same light as a natural disaster – as best summarized by Dorothy in the Wizard of Oz with her infamous statement, "Toto, something tells me we're not in Kansas anymore." But unlike a tornado, an organization can avoid the disasters associated with an AMS implementation by using proper planning and having a full understanding of the entire conversion process.

This next statement may require that you be seated. But a CRM implementation does not have to be a dreaded project – AND can actually be quite simple if a meaningful timeline and a well thought out, detailed project plan are established. Of course, a full understanding of the big picture and a positive attitude are instrumental in achieving a successful system implementation. And let's not forget that detailed contingency plans are a must to continue in forward motion when faced with situations outside of our control.
System conversion
Before converting to a new system, it is important to determine the effort required to make the product "fit" to your current situation and remain adaptive and flexible to accommodate future needs. This requires that you understand how your existing system is being used; how various departments use it differently; and if there are special programs, procedures, and/or issues. Accurate predictions rely on understanding your organization's goals and business drivers, so be sure to examine your corporate objectives and strategy. Ultimately, your goal is to align technology to your organizational culture and needs.

It is imperative that your expectations for the conversion process be defined upfront. There needs to be a knowledge of system coding, personalization, what data will convert, where the data will convert to, and what data will not convert. Organization and vendor resources should be scheduled for system maintenance, training, beta testing, and post-conversion support. Establish procedures for how your service providers will work during the transition period.

Your organization must strive to build a close relationship with the vendor before, during, and after the conversion process. Identify the vendor's strengths and weaknesses to develop your own level of expectations for their guidance and support. Schedule a test conversion, plan a system restore, and update your system with the most recent releases and fixes as far in advance as possible. Use the test conversion to review the condition of the database with the vendor. This will determine if the data will be converted as planned or if cleanup will be required. Don't be afraid to ask the vendor if something additional can be done to ease the conversion process. It is your right to push the vendor until you are satisfied.

The change associated with a new CRM system is difficult for most employees. Knowing this, constant communication is imperative. They need to know what to expect from the conversion process and how the project plan has been laid out. Regular meetings, information sharing, and project status should be routine. Reference material should be provided to each employee as appropriate. Managing expectations is critical to the success of the project.

Implementing software should never follow a "if you build it, they will come" approach. Proactive training is a very important tothe conversion process. Training options need to be reviewed, selected, scheduled and implemented.

When the new CRM is operational, the organization should expect productivity to initially decrease. Remember the employees are dealing with the training curve, degradation of data detail from the conversion, data integrity, backlog, and an overall fear of change. Also, if you had poor workflows before the conversion, they will be worse afterwards – with any inefficiencies being magnified. Therefore, going to a new system provides a great opportunity to evaluate your existing workflows and document management guidelines. The best system conversions are experienced by organizations that have taken the time to evaluate and improve existing workflows and create standards for their employees to follow.

Conversion to a new CRM should be an exciting event. Proper planning and the level setting of expectations will ensure the project's success. Just remember to expect the unexpected and you will be fine.


---
Debra Chamra is the Chief Financial Officer for hesketh.com/inc., the region's first User Experience firm specializing in Web technology.
---