CRM Software Solutions
Application Software Development
CRM Applications
Help Desk Software
CRM Software Company
Direct Response Marketing Software
Contact Management Software
Phone Auto Attendant
Mortgage Marketing
Inbound Telemarketing Outbound Telemarketing
Mortgage Software
CRM Software Features
IVR Systems
Customer Service Software
CRM Solution & Call Center Software
Voice Broadcasting Service
Appointment Reminders

Information
CRM Software Design
CRM Best Practices
CRM Application Software
Customer Experience Management
CRM Solutions
CRM Services
Windows CRM Solutions
CRM Software
CRM Vendors
Remote Agent CRM
CRM and IVR
Telemarketing Software
Direct Response Marketing
Direct Marketing Software
Computer Telephony CRM
Contact Center Software
Linux CRM SOftware
Customer Relationship Management
Telemarketing CRM
Call Center CRM
Virtual Call Center CRM
CRM Application Software
CRM Software Features



<! ************** MAIN BODY ************************************************>

DSC Tech Library



Customer Relationship Management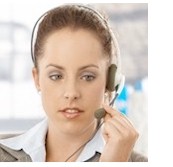 This section of our technical library presents information and documentation relating to CRM Vendors and Customer relationship management software and products. Providing timely customer contact information is vital to maintaining successful business environment. Accurate information provided in an organized and thoughtful manner is the key to any business success. TELEMATION, our CRM and contact center software, was built on this foundation. The ability to modify your Customer Relationship Management software is just as important in this ever changing business environment. Our customer contact management and CRM call center software was developed initially with this concept. Our Telemation Customer Relationship Management solution and contact center software is ideally suited for call centers throughout the world.


---
<! ***********************Start of CRM Software Article***************************************! >
Data Critical To IT Sales
---


The following is an extract from the article entitled "Using Data To Improve IT Sales Effectiveness" by Paul Brown, Vice President of Sales, OneSource Information Services:

"The information technology industry is one of the most competitive industries in the sales world today. With much consolidation and market saturation, gaining customer mindshare and spending is a fierce battle for most IT sales professionals.

Added to this, customers who once implicitly trusted IT sales professionals are now more knowledgeable about technology and demand business-led solutions that bring a true return-on investment. In this environment, the best sales tools and information are vital to close the big deals as quickly as possible.

Sun Tzu, a Chinese General once said, 'If you know the enemy and know yourself, you need not fear the result of a hundred battles', the same is true for sales. Knowledge of customers and prospects - what they do, who they sell to and their industry - will give sales professionals a competitive edge. And with increased competition and more sophisticated buyers, sales professionals need to do everything they can to improve their chances.

Timely and accurate information is essential throughout the sales cycle. Many sales calls are made to prospects who are unlikely or expensive, as a cost of sale, to convert to new business, or unlikely to be a profitable prospect. With the right information on company financials, size and the industry, sales professionals can segment their market so that they are focusing efforts on those companies that are best suited to the solution.

Knowledge on the company, the market it operates in, its competitors and its business pains will also help them build a proposition that addresses the company's area of need. All decision-makers, including those at board level, will appreciate, and expect, its suppliers to know their business...."


---
To view the complete article, please visit www.biosmagazine.com.uk.


---