CRM Applications
Direct Response Marketing Software
Contact Management Software
Phone Attendant
Mortgage Marketing
Inbound Telemarketing Outbound Telemarketing
Mortgage Software
CRM Software Features
IVR Solution
Customer Service Software
CRM Solution & Call Center Software
Voice Broadcasting Service
Appointment Reminders
CRM Software Solutions
Application Software Development
Information
CRM Application Software
Customer Experience Management
CRM Solutions
CRM Services
Windows CRM Solutions
CRM Software
Remote Agent CRM
CRM Vendor
CRM and IVR
Telemarketing Software
Direct Response Marketing
Direct Marketing Software
Computer Telephony CRM
Contact Center Software
Linux CRM SOftware
Customer Relationship Management
Telemarketing CRM
Call Center CRM
Virtual Call Center CRM
CRM Application Software
Software CRM Solution
Customer Care Software
CRM and Computer Telephony
Unix CRM Software
Customer Information Management
Computer Telephony CRM
Call Center Software
Contact Management Software
CRM Software Features



<! ************** MAIN BODY ************************************************>

DSC Tech Library



Customer Relationship Management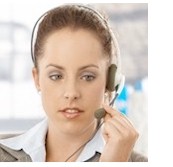 This section of our technical library presents information and documentation relating to CRM Applications and Customer relationship management software and products. Providing timely customer contact information is vital to maintaining successful business environment. Accurate information provided in an organized and thoughtful manner is the key to any business success. TELEMATION, our CRM and contact center software, was built on this foundation. The ability to modify your Customer Relationship Management software is just as important in this ever changing business environment. Our customer contact management and CRM call center software was developed initially with this concept. Our Telemation Customer Relationship Management solution and contact center software is ideally suited for call centers throughout the world.

The following article relates to the CRM industry.


---
Back To The Future:
A Retrospective and Forward Look at CRM
Page 4
---
By: Glen S. Petersen, GSP & Associates, Inc.
What Should We Have Learned?
If we are to break through to a new level of success, then the industry and end users must subscribe to the following best practices:
1. Technology is an Enabler
The industry defines itself in terms of technology but user organizations must approach it as an enabler. Technology driven initiates have a high probability of failure. In the early days of SFA, the limitations of laptop technology became the focus of attention. This became so rampant that a scathing article became popularized titled ďItís not the laptop, Stupid!!Ē The focus must be on solving business problems and leveraging business opportunities.
2. CRM is a Team Sport
CRM is an enterprise strategy. The concept and strategy commits the organization and departments to interact in new ways. It takes a team effort to succeed. Everyone needs to participate.
3. We still Havenít Got SFA Right
There are companies that have gone through 4 or 5 iterations of SFA and still not gotten right. It starts with defining the sales process and it ends with helping sales people manage their territories and deliver value to customers. Unequivocally, any other formula will provide marginal results.
4. Success is Spelled ROI
Everyone wants to be successful, but how many initiatives define what success looks like and have corresponding measures to know when they have achieved it? If there is a lack of Back To The Future: A Retrospective and Forward Look at CRM GSP & Associates LLC White Paper 6 definition of success, does an organization have the right to claim that they failed? Think about it? A well articulated business case and ROI establishes a definition of success by also conveys a clear message regarding whatís at stake. How likely is it that management will abandon such a project or not give it top support?
5. Senior Management Must Be Engaged and Committed
There is an old joke regarding the difference between being involved versus committed; it observes that in making a ham and egg breakfast, the chicken is involved but the pig is committed. These initiatives represent major organizational change. Despite ambitious claims, there are few truly customer centric organizations. Success requires senior management leadership.
If current versions of critical success factors were compared to those recognized in the infancy of SFA, they would not be radically different; yet the success rate during these years remains relatively unchanged. Why is that? These initiatives are difficult to get right but organizations approach them thinking it is the technology that is difficult when it is really the softer, human issues that are likely to be the greatest hurdle. The good news is that if it were only the technology, everyone would apply it and the competitive threshold would be universally raised. Getting it right is a people issue that tends to be unique to each organization and is difficult to replicate and therefore offers the framework for an on-going competitive advantage.



Page [1] [2] [3] [4] First Page

<! *************** END OF MAIN *******************************************>


---